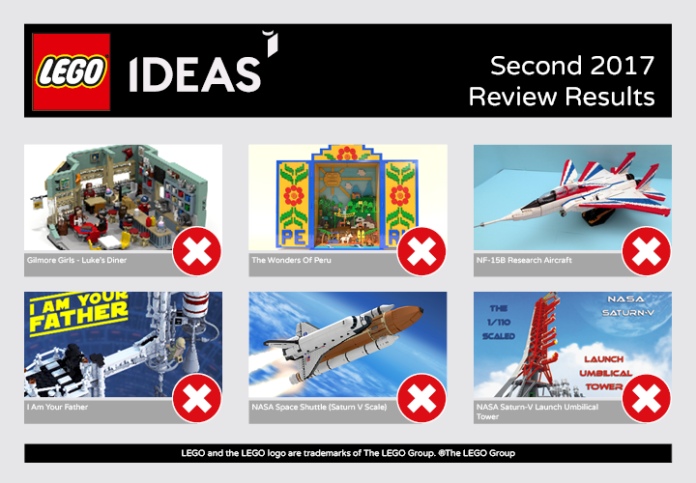 The LEGO Ideas blog posted an update to the Second 2017 Review cycle, and unfortunately nothing got the green light to be made into an official set. The projects under review were: Gilmore Girls – Luke's Diner, The Wonders of Peru, NF-15B Research Aircraft, I Am Your Father, NASA Space Shuttle (Saturn V Scale), and NASA Saturn-V Launch Umbilical Tower.
"Today we must unfortunatley [sic] share the difficult news that, following the thorough LEGO Ideas Review, none of the 6 projects in review have been selected as the next LEGO Ideas set. We understand that the news comes as a disappointment to project creators, who put in a big effort in creating and promoting the project, but also for the many passionate fans who helped bring the projects to the 10K milestone."
In the same blog post, they detail the factors used when considering an Idea and turning it into a full-fledged set. And given those factors, I think it's plain to see why most of the projects wouldn't pass muster. But that Space Shuttle one, I'm actually surprised that one didn't get approved. Given how popular the Saturn V rocket set is, I figured that would be enough to make this set happen no matter what. I can't imagine NASA saying no to it.