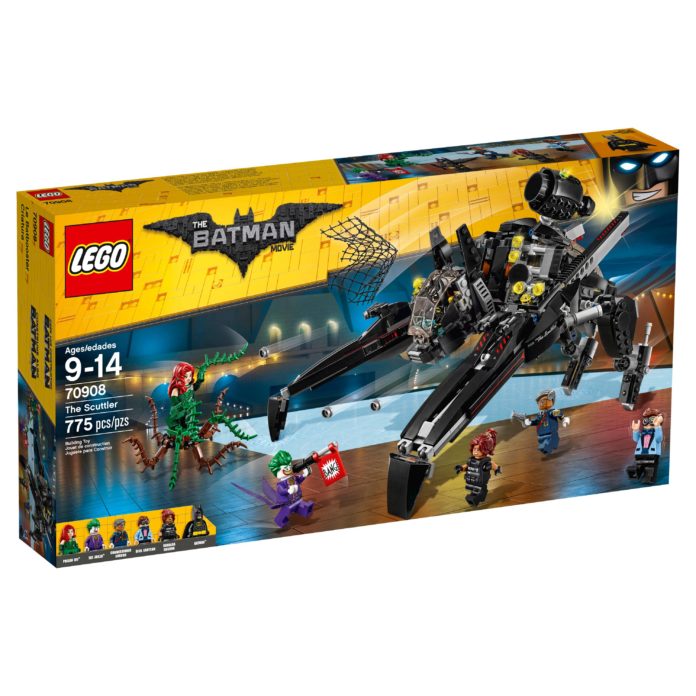 Update: Scuttler deal is off, but the 20% discount is still good for the other sets. $13 Catcycle sets still good too.
Hopefully, enough of you will see this to take advantage of the sale, but 70908 The Scuttler set from The LEGO Batman Movie is on sale for 48% off, just $41.79. The sale price is good for the next 5 hours and change, until midnight tonight Pacific Standard Time zone.
All of the other The LEGO Batman Movie sets are on sale for 20% off except for 70902 Catwoman Catcycle Chase (that one's 38% off, just $12.44) and 70917 The Ultimate Batmobile (that one's still full price). Everything else seems to be fair game for 20% off.