This is my first pod set. For awhile, there were a bunch of pods and it was something I thought LEGO would do more of but it seemed to be a short-lived experiment. There was one for Star Wars, Ninjago, Friends, but this one, 5004929 Batman Battle Pod from The LEGO Batman Movie, might be the best one.
And it really comes down to the fact that you get a unique Batman minifig from the movie. Batman's various suits that were showcased in the movie, however briefly, were definitely good material to make variants from. LEGO more or less used that to their advantage and this Batpod is no exception.
The Tiger Tuxedo outfit isn't just using a unique torso element. The tiger pattern extends down to the thin waist on the legs below.
The head isn't so unique though but that's okay. It's double-sided: one has a squinty-eyes batface, and the other being a normal-eyes batface.
The pod itself feels kind of cheap, like a fast food kids' meal toy, maybe slightly better. There's a 6×6 round plate embedded on the wall on one side and a 1×2 plate on the floor on the other with a graphic depicting the interior of the Batcave above it. The 1×2 plate is basically a stand for the minifig. It's solidly attached without any give whatsoever, not shedding any light as to how it was attached. It clearly wasn't molded to the shell and there exists the tiniest of gaps between the plate and the shell. Glue maybe? The 6×6 round plate on the other hand, if I had to guess was snapped into place. You can jiggle the plate oh so very slightly, just enough to make a clicking sound. The mounting tolerances must not have been as stringent as the 1×2 plate.
The actual building part of this set comes in the form of adding a handful of elements to the 6×6 round plate. Just some greebling and that's pretty much it. If it weren't for the Batarang or the grappling hook gun, this could have been made as any other super hero or City pod set. Even the little map computer terminal tile is pretty generic.
The pod closes but the latching mechanism isn't the strongest. The hinge is ratcheted so when you open and close the pod there is a soft click at specific intervals. Think car doors and how they kind of stay open at specific angles. I assume these pods were designed to be tiny little transportable sets that the kids can take with them wherever they go, or stored somewhere in the backseat of a van or car to keep them occupied during extended road trips or all day errands. The problem with that is that the sets are so small, there is not much replay value or rebuild value. you can't really turn the pod into something else or build anything from the parts that you get. This is the first pod that I've build but I assume this is the case for all of them.
But like I said at the beginning, the best thing about this pod is that the Tiger Tuxedo Batman is unique and a bit of a must have if a) you were trying to get all of his outfits that were spread across like every The LEGO Batman Movie set that ever came out or b) you just wanted a cigar lounge outfit for any of your minifigs. It's a fantastic minifig and leagues above what a fast food kids meal toy ought to have.
Does It Suck or Does It Rock?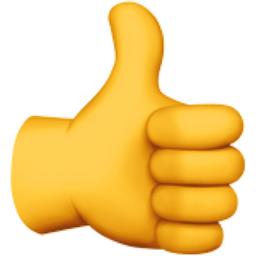 This set rocks! The one caveat though is that that rating is wholly dependent on the unique Tiger Tuxedo Batman minifig you get with it. Everything else makes this subset of polybags the worst kind of polybag you can possibly get. Pods with very limited re-use plus parts that can't really be built into anything equals a very poor LEGO set. Get them for the figs, and toss everything else into the sorting pile and you'll be okay. But if the minifig isn't unique, you're better off spending your money on other things.
Sponsorship
There's no sponsor this week, and with sponsorships lasting a whole week, you can get plenty of exposure for mere pennies. Pennies I say! Want to sponsor a review? Send me a message to admin@fbtb.net or hit me up on discord of the polybag set you have that you want me to review. If selected, in exchange for the set you'll get a mention right here in the review post and a link to your website or social media account or just about anything else.. Nearly free advertising, so what's stopping you?
You Can Win This And Every Other Polybag I Review This Year
I'll be raffling every polybag I review this year in one big lot, all 260 sets (with the possibility of more). Each set will be individually stored in a ziploc baggie complete with the extra pieces, instructions, and the actual polybag bag it came in. The cost of a raffle ticket is just $1 USD and you can enter as many times as you want. Send a PayPal payment to paypal@fbtb.net for $1 USD for every ticket you want to purchase. DO NOT send one payment for multiple entries i.e. do not send one $5 USD payment for five tickets; five $1 USD payments must be made instead. Raffle is open to everyone in the world except where raffles are illegal. Be sure to put "POLYBAG RAFFLE" in the notes section of the payment in order to be entered successfully. Winner will be drawn sometime early January 2023 and contacted at the PayPal email address the payment was sent from to arrange for delivery. For a running list of all the sets that you can win, check this Google spreadsheet.