This should be a short review because I wasn't super into Lord of the Rings.
The only real factoid I have about today's set, 5000202 Elrond, is that it was a pre-order bonus that came with the LEGO Lord of the Rings video game. I don't have the game, so I don't know how I got this polybag. I probably just walked into a GameStop one day and asked if they had any leftover from pre-orders.
I also know, or at least I'm fairly certain, that this is Young Elrond as seen in flashbacks to when The One Ring was cut off from the hand of Sauron. He's equipped with an elven sword which is the only other element in the bag. He's also outfitted with a dark blue cape.
His face is double-sided. You can choose between angry face or yelling angry face. Either one suits the situation this minifig was derived from. His hair element has the elven ears molded in as expected, and the element is a beast! It's super tall for the long elvish hair, and has a molded braid detail.
The torso is really nice. The chainmail detail might trend toward "too much detail" but I think it works really well here. The armor design carries through to the printed legs. Overall, just a stellar looking figure.
Does It Suck or Does It Rock?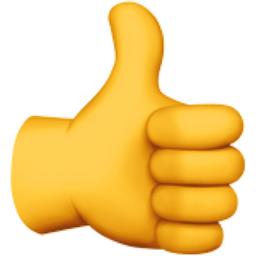 This set rocks! Free minifig with game purchase promos tend to be really great and they make sense. You get a niche character that would otherwise be difficult to place in a regular set. It's just a shame that the cost of entry is so high. LEGO may be done with that sort of thing though because there's no minifig promo attached to the new LEGO Star Wars: The Skywalker Saga game and that's like coming out in just a few weeks. We'll have to see how the next game goes I guess to see if my theory holds true. Anyways, Young Elrond rocks!
Sponsorship
There's no sponsor this week, and with sponsorships lasting a whole week, you can get plenty of exposure for mere pennies. Pennies I say! Want to sponsor a review? Send me a message to admin@fbtb.net or hit me up on discord of the polybag set you have that you want me to review. If selected, in exchange for the set you'll get a mention right here in the review post and a link to your website or social media account or just about anything else.. Nearly free advertising, so what's stopping you?
You Can Win This And Every Other Polybag I Review This Year
I'll be raffling every polybag I review this year in one big lot, all 260 sets (with the possibility of more). Each set will be individually stored in a ziploc baggie complete with the extra pieces, instructions, and the actual polybag bag it came in. The cost of a raffle ticket is just $1 USD and you can enter as many times as you want. Send a PayPal payment to paypal@fbtb.net for $1 USD for every ticket you want to purchase. DO NOT send one payment for multiple entries i.e. do not send one $5 USD payment for five tickets; five $1 USD payments must be made instead. Raffle is open to everyone in the world except where raffles are illegal. Be sure to put "POLYBAG RAFFLE" in the notes section of the payment in order to be entered successfully. Winner will be drawn sometime early January 2023 and contacted at the PayPal email address the payment was sent from to arrange for delivery. For a running list of all the sets that you can win, check this Google spreadsheet.