In another odd coincidence in which the review of today's pick is in no way absolutely influenced by real world events, today's set is 40079 Mini Volkswagen T1 Camper Van.
Let's be clear about one thing here: I may be old, but I'm not so old that I have fond memories of having rode around in a microbus from the '60s and '70s. But that being said, like the Beetle, I do appreciate it's impact on the car scene during its heyday. The large Creator Expert set, 10220 Volkswagen T1 Camper Van, that this polybag is based on is as much of a classic as the source material. I find it annoying and puzzing at the same time that the new T2 set is of a different scale. Maybe they were different sizes in real life too? Not sure but I would assume they weren't.
Anyways, enough hot air, let's take a look at this beauty. It pretty much nails the look of the larger set from the two-color paint job to the black stripe in between to the windows running along the length of the bus.
This is one of the few polybag sets that includes a sticker for the front v-shaped paint job and the VW logo.
Up top, the camper part of the camper van is recreated using some jumper plates and a 2×4 tile. It was a nice touch to have the offset be half a stud to maintain the volume of the orange shell.
The exterior is recreated magnificently. The same can't be said for the interior but that's okay. i don't think it would have been possible at this scale. Had the interior been recreated as well that would have been absolutely bonkers but this is a mini and minis don't typically get that level of detail. What they do get most of the time is a recreation of a larger vehicle, and this set does not disappoint in that regard.
Does It Suck or Does It Rock?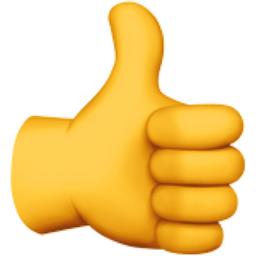 This set rocks! This is a perfect recreation of the Volkswagen T1 Camper Van with no compromises or areas that need any sort of improvement. The single sticker really nails the look for the front and was absolutely necessary to complete the model. Without it though, it probably would have been still as nice but let's not dwell on the what-if, because what-is is absolutely great.
Sponsorship
There's no sponsor this week, and with sponsorships lasting a whole week, you can get plenty of exposure for mere pennies. Pennies I say! Want to sponsor a review? Send me a message to admin@fbtb.net or hit me up on discord of the polybag set you have that you want me to review. If selected, in exchange for the set you'll get a mention right here in the review post and a link to your website or social media account or just about anything else.. Nearly free advertising, so what's stopping you?
You Can Win This And Every Other Polybag I Review This Year
I'll be raffling every polybag I review this year in one big lot, all 260 sets (with the possibility of more). Each set will be individually stored in a ziploc baggie complete with the extra pieces, instructions, and the actual polybag bag it came in. The cost of a raffle ticket is just $1 USD and you can enter as many times as you want. Send a PayPal payment to paypal@fbtb.net for $1 USD for every ticket you want to purchase. DO NOT send one payment for multiple entries i.e. do not send one $5 USD payment for five tickets; five $1 USD payments must be made instead. Raffle is open to everyone in the world except where raffles are illegal. Be sure to put "POLYBAG RAFFLE" in the notes section of the payment in order to be entered successfully. Winner will be drawn sometime early January 2023 and contacted at the PayPal email address the payment was sent from to arrange for delivery. For a running list of all the sets that you can win, check this Google spreadsheet.