What's better than a Batgirl CMF? A Batgirl polybag!
Sponsorship
This week's set of reviews is sponsored by Bricks & Beer!. Bricks & Beer! is a vlog run by Andrew Lee and he's been gracious enough to invite me as a guest in a couple of episodes like this one. If the title of the vlog isn't a big enough clue, it's for more of an adult audience: we drink beer, talk about LEGO, and have some fun. We let loose with the language so if you're sensitive to that, then it's not for you. Andrew was kind enough to donate a handful of sets for this project including today's set, 30612 Batgirl. Go check out the Bricks & Beer! YouTube channel, subscribe, and support a fellow creative!
Want to sponsor a review? Send a pic to admin@fbtb.net or hit me up on discord of the polybag set you have that you want me to review. If selected, in exchange for the set you'll get a mention right here in the review post and a link to your website or social media account for the entire week. Nearly free advertising, so what's stopping you? And now onto the review.
The Batgirl polybag is a single minifigure polybag with just the minifig and some accessories. Batgirl comes with a utility belt, a cape, and three batarangs but I assume she's only supposed to have two and one of them is extra as these things tend to be. There's also an extra bonus utility belt included.
The torso printing is super simple and gets my stamp of approval. There's also printing on the arms and dual-molded legs.
Batgirl doesn't have that weird headband that Batman does so her actual eyes peek through the eye slits of her cowl.
This is the first Batgirl in this form that I've actually assembled, so it was neat to see how the ponytail was done. Maybe I don't have enough of an imagination but it makes both pieces rather single purpose, like hinge bricks. They only really belong together and I would imagine any builder would be hard-pressed to find another use for them.
The surprising thing about this minifigure is that there are three different versions of it with the only difference between them being the double-sided head. Each of them have different expressions. Normally, I'd be all gung-ho about unique minifigure polybags but this one just stinks. LEGO took the lazy way out and it's not for a lack of source material.
The scene where this outfit came from was from the final act where Batman assembles his team. Barbara Gordon was in need of a bat costume, so Batman took out his Bat Merch gun and fired away. Here's the first one, Lady Bat:
Then this one, Bat Lady:
This one, Baterina, was done as a CMF in The LEGO Batman Movie Series 1 CMF:
And the last one, Soccer Mom, before we got the purple and yellow outfit, was also made into a minifigure in Series 2:
Now two out of the four outfits were made into actual minifigures. I'm fairly certain that Bat Lady and Lady Bat were not made into minifigs, so I don't see why they couldn't have been made into a polybag set.
The cheapest set that the purple and yellow version came in was the 70902 Catwoman Catcycle Chase set which retailed for $20 USD MSRP, so trying to get one wouldn't have exactly broken the bank. So why would anyone want to get this polybag? I can't imagine the double-sided head being something any minifigure fan would really pay attention to. It's such a miniscule detail that only the most hardcore collector would care about.
Does It Suck or Does It Rock?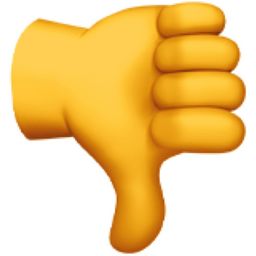 This set sucks! I'm all for all things Batman being made into LEGO form, including Batgirl and all of her forms. But this polybag doesn't really bring anything new to the table. It's mostly a recycled figure albeit the double-sided head. I will say though that I think the figure looks fantastic but the unique printed head isn't enough for me to turn this frown upside down.
You Can Win This And Every Other Polybag I Review This Year
I'll be raffling every polybag I review this year in one big lot, all 260 sets (with the possibility of more). Each set will be individually stored in a ziploc baggie complete with the extra pieces, instructions, and the actual polybag bag it came in. The cost of a raffle ticket is just $1 USD and you can enter as many times as you want. Send a PayPal payment to paypal@fbtb.net for $1 USD for every ticket you want to purchase. DO NOT send one payment for multiple entries i.e. do not send one $5 USD payment for five tickets; five $1 USD payments must be made instead. Raffle is open to everyone in the world except where raffles are illegal. Be sure to put "POLYBAG RAFFLE" in the notes section of the payment in order to be entered successfully. Winner will be drawn sometime early January 2023 and contacted at the PayPal email address the payment was sent from to arrange for delivery. For a running list of all the sets that you can win, check this Google spreadsheet.