I can't remember the last time I built a STAP. It must have been an add-on that was part of a larger vehicle. All I know is the lasting impression from that build, whenever it was, is that it was insubstantial and flimsy. Today's set, 30058 STAP, is neither of those things.
It feels well built, very solid right from the get-go. Methinks it's because the transparent Star Wars cannon element renamed , *checks Bricklink*, "Bar 1 x 8 with Brick 1 x 2 Curved Top End (Axle Holder Inside Small End)" has a hole with a tolerance a few notches lower than your standard LEGO hole. The brick element attached to the blunt end went in with more resistance than I'm used to. It gave the rest of the elements used for the body a feeling of stronger clutch. Maybe it was just my copy but after it was all said and done, it didn't feel flimsy at all.
It's a pretty straighforward build. The only part that I take issue with is the top of the STAP unit where the 1×2 plate with bar doubles as the steering mechanism as well as the only connection point for the head of the STAP unit to attach to the rest of the body. It looks quite gangly and unsecured, a contrast to my experience with the rest of the body. It seems like a lazy way to design a STAP to be honest.
Does It Suck or Does It Rock?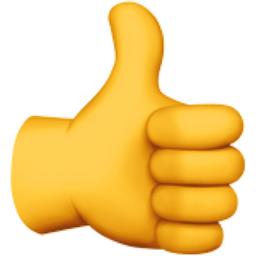 If I could give a sideways thumb, I totes would. It's not great, but it's not bad either. I will give it more points for being an excellent army builder so I guess it tilts the scale a bit to the thumbs up side. 30058 STAP looks great, I just wish it was constructed a little better.
Sponsorship
There's no sponsor this week, and with sponsorships lasting a whole week, you can get plenty of exposure for mere pennies. Pennies I say! Want to sponsor a review? Send me a message to admin@fbtb.net or hit me up on discord of the polybag set you have that you want me to review. If selected, in exchange for the set you'll get a mention right here in the review post and a link to your website or social media account or just about anything else.. Nearly free advertising, so what's stopping you?
You Can Win This And Every Other Polybag I Review This Year
I'll be raffling every polybag I review this year in one big lot, all 260 sets (with the possibility of more). Each set will be individually stored in a ziploc baggie complete with the extra pieces, instructions, and the actual polybag bag it came in. The cost of a raffle ticket is just $1 USD and you can enter as many times as you want. Send a PayPal payment to paypal@fbtb.net for $1 USD for every ticket you want to purchase. DO NOT send one payment for multiple entries i.e. do not send one $5 USD payment for five tickets; five $1 USD payments must be made instead. Raffle is open to everyone in the world except where raffles are illegal. Be sure to put "POLYBAG RAFFLE" in the notes section of the payment in order to be entered successfully. Winner will be drawn sometime sometime in the second half of 2023 and contacted at the PayPal email address the payment was sent from to arrange for delivery. For a running list of all the sets that you can win, check this Google spreadsheet.