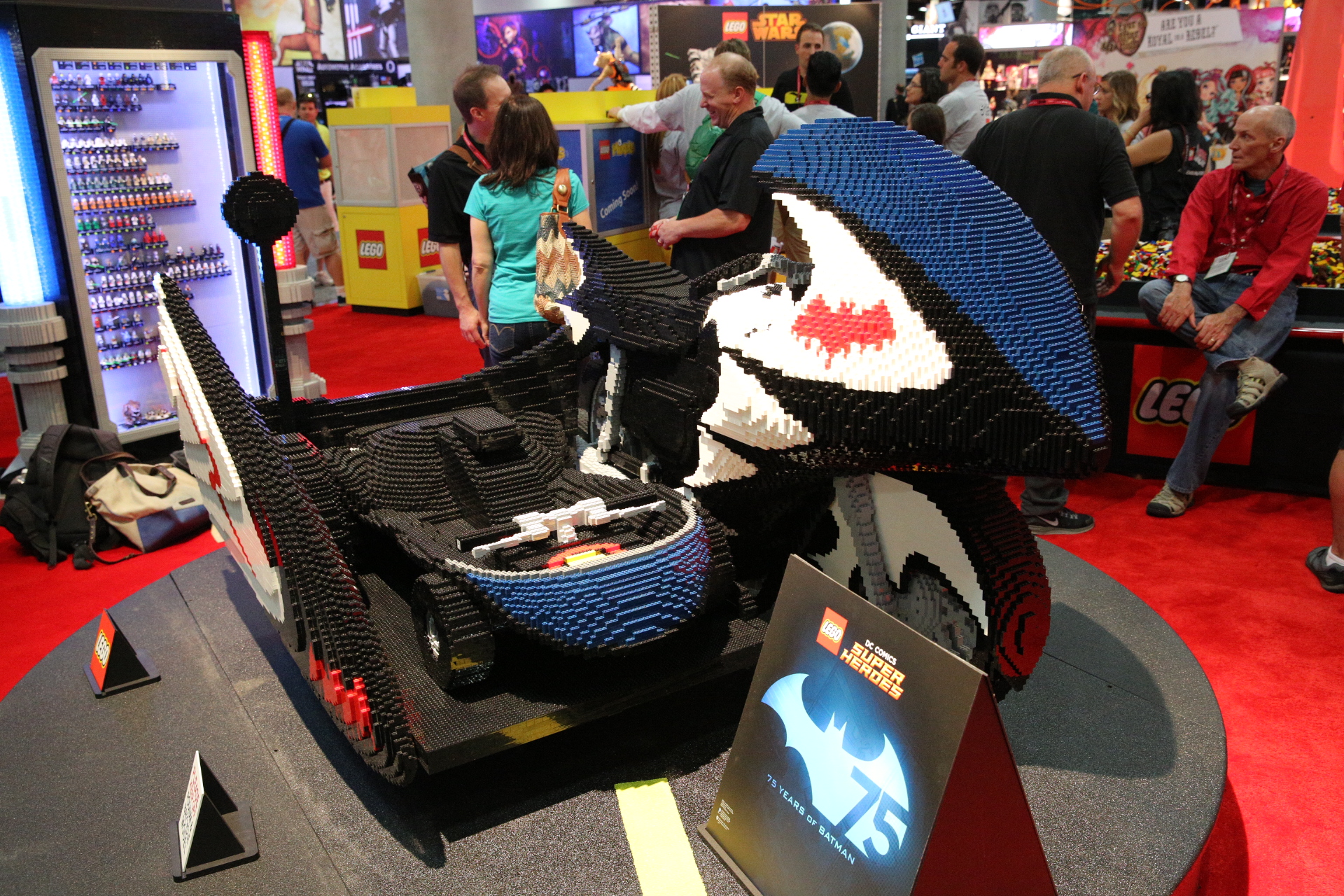 We mentioned the existence of a LEGO Batcycle complete with sidecar that was going to make an appearance at the LEGO booth in this article taken from the press release. It was on full display at the LEGO booth and I must say it was really quite nice. Although, the OCD side in me kept wondering how they would keep dustballs out of the sidecar. It is an OBVIOUS dustball trap. In any case, it is a spot on replica of the television series Batcycle. Below is a picture from autoblog.com of the original cycle. More pics of the LEGO sculpture below that.
All this classic tv series stuff that LEGO is doing, when are they going to make a whole theme around the show already, hmmmm?
There's a bunch of other things around the booth. I didn't quite have time to take pictures of it all but I'm hoping I can do that tomorrow.