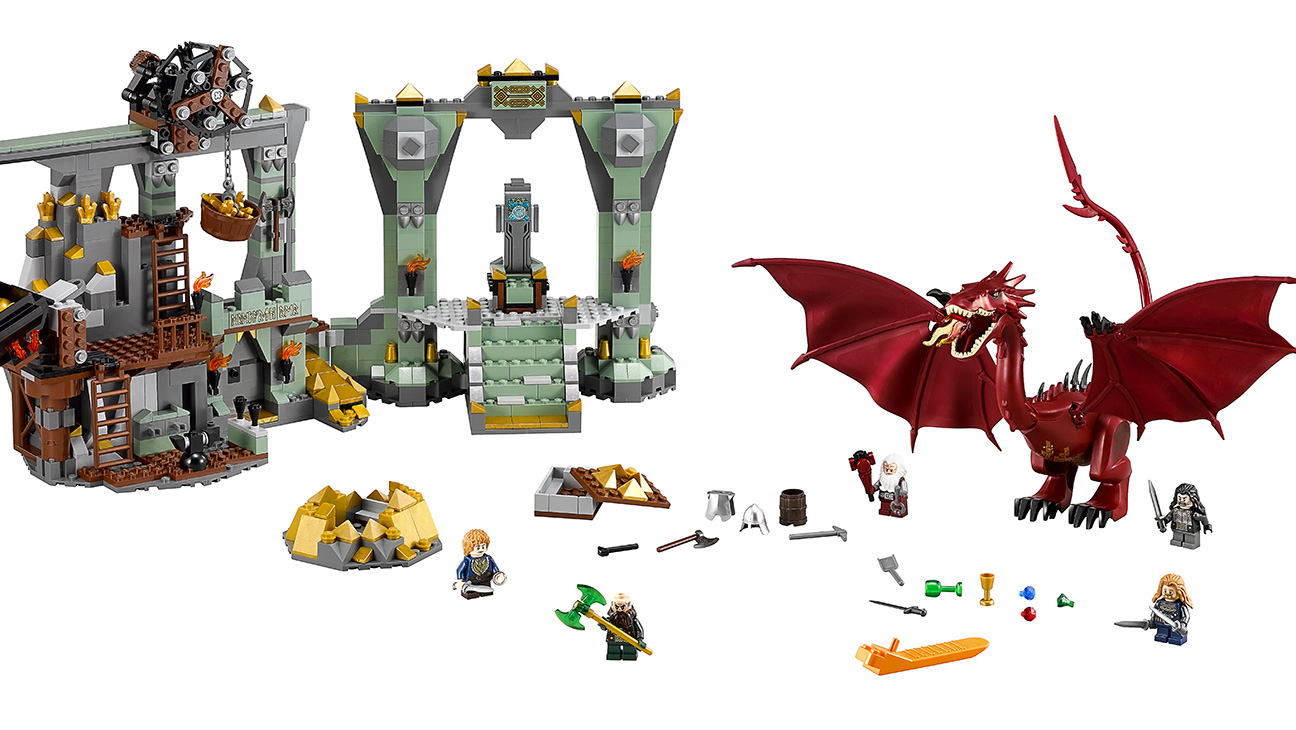 The SDCC news is going to come like a flood today, and this new one is compliments The Hollywood Reporter. Okay, that's not the real name, it's actually called "The Lonely Mountain." I'm just going to pick on the set because it features a playset from the last movie, which I certainly had my fair share of problems with, but if there was something that was screaming to be made into a Lego set, it was the fight with the dragon!
The 866-piece set is going to run you a whopping $130, otherwise known as six-and-a-half Green Lantern sets, and it does have some good stuff there. Smaug was a highlight in the movie, even if his scene went on way too long, and the lego version of him is both awesome and featuring a new dragon mold. There also looks to be a lot of sand green in something other than cheese slope form, including a few nice slopes (and of course, there is some green cheese in there). Lastly, there look to be trans green axe blades, which I think that all of my space-building friends are just going to be drooling over.
The bad should be obvious… $130!? We'll reserve full judgement on the set until we get some more pictures from Ace at SDCC, and eventually they force me to review it after I punish myself with the third movie and write a review that makes everyone angry.