Yeah I have to play a massive amount of catch up. I'll get there. Just been super busy with back to school stuff and professional career stuff. All good things. So today's set, 30166 Robin and Redbird Cycle, was actually supposed to be last Thursday's set.
It's a GREAT little set. Even Robin there is shocked at just how good it is. Thankfully that's just one side of the double-sided head.
The other side is appropriately superhero-ish with a one-sided grin or sneer. Like both sides of the face, the torso has a perfect amount of detail. Not sure what the vertical line of rectangles are on the chest. I imagine they're buttons or something, but there's no seam beneath it. Still looks great though, just don't think about those things too long.
The bike has a bit of an Akira bike vibe which I dig. Long and impractical, big hug exposed tires front and back. Color-blocking is just right with only the tan pins for the wheels straying from the pattern.
Up at the front, the wedge with cut-out element is set too far back. It creates a really unsightly gap. I don't think it makes any sense to bring front wheel back to close the gap because there is symmetry in the way it and the back wheel are constructed.
The red slope at the back is probably one of the most perfect parts usages I've seen in a while. It functions as a fender perfectly following the curve of the wheel. The fitment is great with no unsightly gap.
The wheels are wide enough that it can stay balanced, but you can lean the bike to either side and have it rest on the main frame. It allows for cool action poses like this one.
The only drawback is that the cape would get caught on the rear wheel's rotation. Thankfully, the cape can be turned upwards for action poses to simulate speed. And also, this is a toy and fatalities due to negligent cape management are non-existent.
Does It Suck or Does It Rock?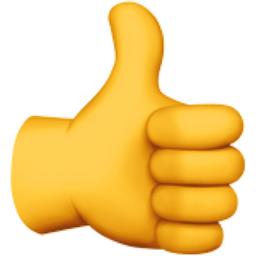 This set rocks! Just a fun little set that is highly poseable, comes with a great minifigure, and like I said earlier, is giving me some serious Akira vibes. I review these things and write these things knowing full well they'll leave my possession in a mega raffle. I'm not sure if I have an extra polybag, so I'm actually kind of sad to see this one go.
You Can Win This And Every Other Polybag I Review This Year
I'll be raffling every polybag I review this year in one big lot, all 260 sets (with the possibility of more). Each set will be individually stored in a ziploc baggie complete with the extra pieces, instructions, and the actual polybag bag it came in. The cost of a raffle ticket is just $1 USD and you can enter as many times as you want. Send a PayPal payment to paypal@fbtb.net for $1 USD for every ticket you want to purchase. DO NOT send one payment for multiple entries i.e. do not send one $5 USD payment for five tickets; five $1 USD payments must be made instead. Raffle is open to everyone in the world except where raffles are illegal. Be sure to put "POLYBAG RAFFLE" in the notes section of the payment in order to be entered successfully. Winner will be drawn sometime early January 2023 and contacted at the PayPal email address the payment was sent from to arrange for delivery. For a running list of all the sets that you can win, check this Google spreadsheet.