Today's set, 30160 Batman: Jet Surfer, is another one of those polybags with no name on the front.
Good ol' reliable Bricklink lists the name as "Batman: Jet Surfer" which is probably the wrong name. The right name should have been "Batman: Batjet Surfer" 'cause we all know all vehicles owned by Batman have a prefix of "Bat-". Anything less just won't do.
This thing is designed rather terribly. There are a pair of flick fire missiles, one on each side that you can launch at your water-based targets.
There is also a pair of flag flaps just behind and under the flick fire missiles. I supposed these are supposed to make the Batjet Surfer look like it has wings because, like the Bat- prefix for all vehicles, they also have to have wings. Based on the artwork, the stem of the missiles are supposed to be positioned below the flags with the flags angled upward.
But I find the proper position is the reverse: the stem sticking out above the flags because you'll need to point the flags downward.
And you'll need to point the flags downward for balance because there are a pair of boat tiles on the bottom of the craft. They're set in tandem instead of side-by-side and this thing is going to want to lean in either direction. The flags will prevent it from falling over. A single 2×4 plate would have been tons better.
Does It Suck or Does It Rock?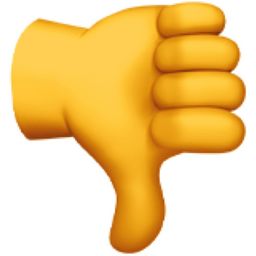 This set sucks! Just a terrible design that the water craft will constantly fall over but it's nice that the model has a built-in solution even if it goes against the intended design. An easy pass.
You Can Win This And Every Other Polybag I Review This Year
I'll be raffling every polybag I review this year in one big lot, all 260 sets (with the possibility of more). Each set will be individually stored in a ziploc baggie complete with the extra pieces, instructions, and the actual polybag bag it came in. The cost of a raffle ticket is just $1 USD and you can enter as many times as you want. Send a PayPal payment to paypal@fbtb.net for $1 USD for every ticket you want to purchase. DO NOT send one payment for multiple entries i.e. do not send one $5 USD payment for five tickets; five $1 USD payments must be made insteavd. Raffle is open to everyone in the world except where raffles are illegal. Be sure to put "POLYBAG RAFFLE" in the notes section of the payment in order to be entered successfully. Winner will be drawn sometime early January 2023 and contacted at the PayPal email address the payment was sent from to arrange for delivery. For a running list of all the sets that you can win, check this Google spreadsheet.