Friends polybag sets have been really hit and miss. I think they could be a lot better if certain *ahem* floral design choices were nixed. They're not included because it makes sense but because it's a set in a theme for girls and LEGO assumes all girls like flowers jammed into every nook and cranny. It's stupid. Oddly enough, in today's set, 30108 Summer Picnic, where flowers would makes sense, there are none. Despite their absense though, it's a great set.
It's a fairly simple picnic scene. There's a white and red checkerboard picnic blanket made up of white 2×2 plates and red 2×2 tiles.
No picnic is complete without some food. Mia packed an orange soda, a lettuce, ketchup, and mustard sandwich, and a croissant. The alternating tiles and plates pattern for the blanket was intentional so that the criossant can lay on the blanket flat using just one corner of a white plate.
The entire blanket plus food area is built on a green base plate that's longer than the blanket. The exposed green area obviously serves as grass. It hosts a comically small tree. The other area is perfect for Mia to stand on.
And speaking of Mia, she's not unique to this set but has fun prints on both the torso and leg elements.
One of things about some sets, polybags or otherwise, that irks me to no end is if there's a bunch of loose things. This picnic set had a high potential of that happening with all of the food items just floating around. Thankfully, the designer used half plates for the blanket and not all tiles to provide anchor points for each of the food items. The grassy area for Mia to stand on is perfect to keep her planted as well. You can have her seated on the blanket but there's no way to solidly connect her to a stud that way.
And like I said earlier, some actual flowers would have made sense in this set. Either at the base of the tree or a little bunch on the blanket would have been fine too. But that's okay. This set is great without them, and without them being shoehorned into something stupid, like a bottlecap or something.
Does It Suck or Does It Rock?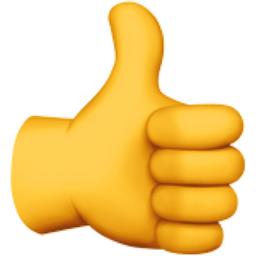 This set rocks! A simple concept, 30108 Summer Picnic is executed flawlessly. It would be welcome alongside just about any Friends set or layout.
You Can Win This And Every Other Polybag I Review This Year
I'll be raffling every polybag I review this year in one big lot, all 260 sets (with the possibility of more). Each set will be individually stored in a ziploc baggie complete with the extra pieces, instructions, and the actual polybag bag it came in. The cost of a raffle ticket is just $1 USD and you can enter as many times as you want. Send a PayPal payment to paypal@fbtb.net for $1 USD for every ticket you want to purchase. DO NOT send one payment for multiple entries i.e. do not send one $5 USD payment for five tickets; five $1 USD payments must be made insteavd. Raffle is open to everyone in the world except where raffles are illegal. Be sure to put "POLYBAG RAFFLE" in the notes section of the payment in order to be entered successfully. Winner will be drawn sometime early January 2023 and contacted at the PayPal email address the payment was sent from to arrange for delivery. For a running list of all the sets that you can win, check this Google spreadsheet.