Pretty sure this bad boy came with a DVD.
Sponsorship
This week's set of reviews is sponsored by Bricks & Beer!. Bricks & Beer is a more adult-oriented vlog where Andrew Lee talks LEGO on YouTube all while either being inebriated or in the process of becoming inebriated. He supplied today's set for review so a big shout out to him and his channel for the sponsorship. Check out the Bricks & Beer! YouTube channel and become a subscriber! It won't hurt and can only help.
My light internet searching tells me that today's polybag, came with the movie Justice League Cosmic Clash which you can still buy direct from Amazon right now. Is it worth the $10? That depends really. Are you a fan of DC comics and/or their direct to DVD animated films? Do you know anything about Cosmic Boy? Do you have a sickness for collecting polybags? Well if you've answered yes to any of those questions, then yes, yes you should go buy it right now.
Still undecided? Let my plethora of pics persuade you, all two of them. There isn't much inside the bag. Just the Cosmic Boy minifig, and a set of cosmic effects in the form of a couple of radar dishes. None of the dish patterns are unique so really, it's only the minifig that's the draw. But unless you answered yes to any of those previous questions, you're probably better off without it.
As far as my rating though?
Does It Suck or Does It Rock?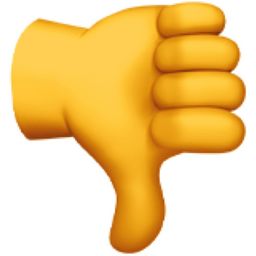 This set sucks! I'm no longer thumbs upping any polybag just because it has a unique minifigure. If I do that minifigure has to rock. Unfortunately, that is not the case for 30604 Cosmic Boy. Sometimes obscure figure should just stay obscure.
You Can Win This And Every Other Polybag I Review This Year
I'll be raffling every polybag I review this year in one big lot, all 260 sets (with the possibility of more). Each set will be individually stored in a ziploc baggie complete with the extra pieces, instructions, and the actual polybag bag it came in. The cost of a raffle ticket is just $1 USD and you can enter as many times as you want. Send a PayPal payment to paypal@fbtb.net for $1 USD for every ticket you want to purchase. DO NOT send one payment for multiple entries i.e. do not send one $5 USD payment for five tickets; five $1 USD payments must be made insteavd. Raffle is open to everyone in the world except where raffles are illegal. Be sure to put "POLYBAG RAFFLE" in the notes section of the payment in order to be entered successfully. Winner will be drawn sometime early January 2023 and contacted at the PayPal email address the payment was sent from to arrange for delivery. For a running list of all the sets that you can win, check this Google spreadsheet.