This week's set of reviews is going to be a bit spaced out since I am picking up where I left off from October of last year. Friday will close out the week with a review and a poll. Next week we'll be back to our normal cadence.
I never watched the latest Batman movie so I'm going into this polybag blind. I think some of my affinity to Batmobiles is all the cool little tricks and hidden functions it has to help Batman fight crime and zip around the city. And since I never saw the movie, this set is already fighting an uphill battle. But it does a few things that I really like. For starters, it's built a little uneven. The back set of wheels is one plate lower giving the whole thing an agressive forward stance.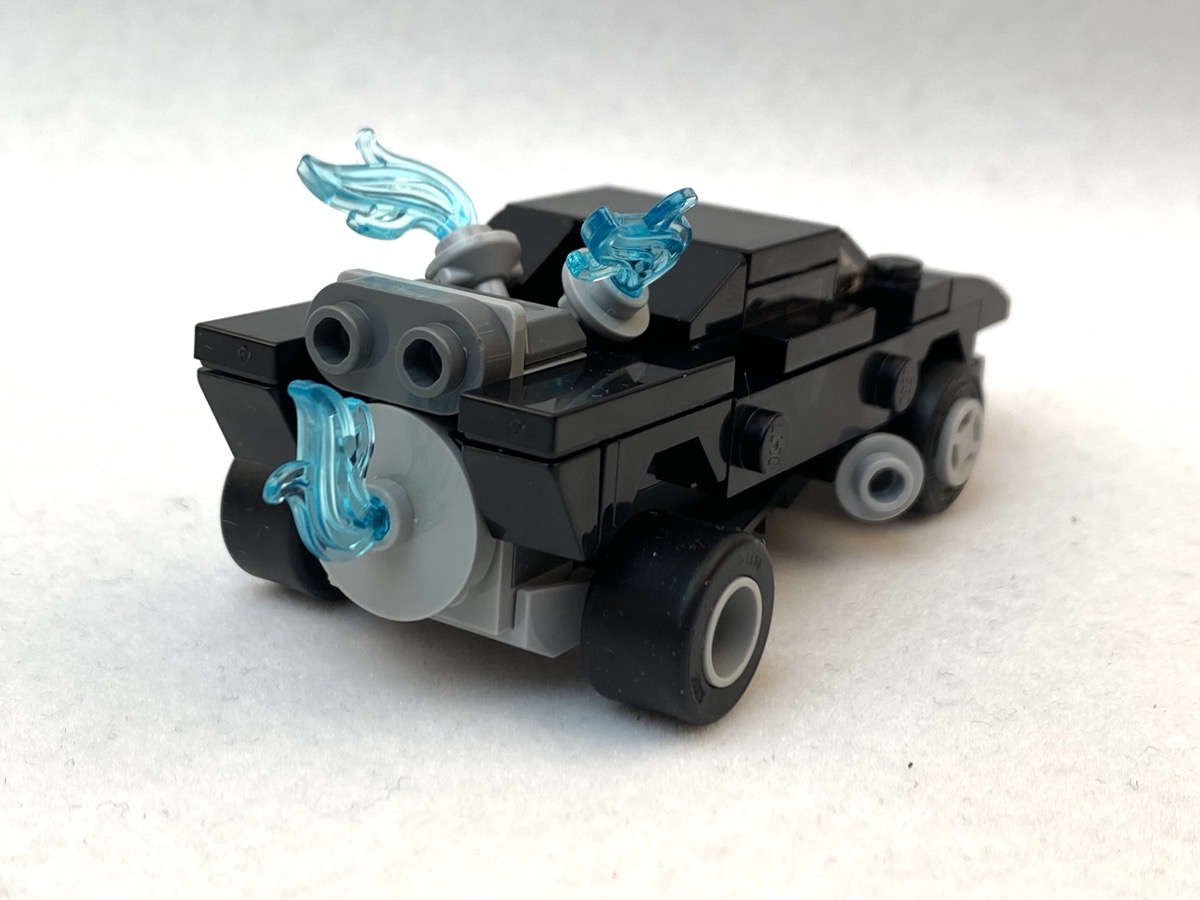 That stance is enhanced by the mismatched between front and back.
It also employs an offset building approach to roof and windows.
There are flames coming out of three points on the car. That is neither here nor there for me. I'm sure it looks cool on screen.
The couple of things I didn't like include the gigantic gap around the front grill.What is that all about? Is that really how the Batmobile is built? The weird front end just compounds the feeling I have that the overall shape is not quite right. That's just a hunch though because, like I said, I never saw the soure material.
Does It Suck or Does It Rock?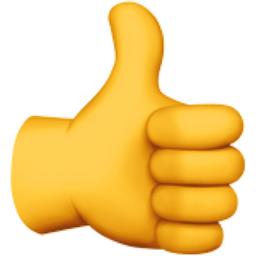 30455 Batmobile may look weird, but for me, the pros outweigh the cons. The aggressive stance isn't something that you see in a lot of LEGO vehicles, licensed or not, polybag or bigger, so that was a nice touch. And I really dug the offset approach. That is a building technique not very often employed. Overall, a thumbs up!
Sponsorship
There's no sponsor this week, and with sponsorships lasting a whole week, you can get plenty of exposure for mere pennies. Pennies I say! Want to sponsor a review? Send me a message to admin@fbtb.net or hit me up on discord of the polybag set you have that you want me to review. If selected, in exchange for the set you'll get a mention right here in the review post and a link to your website or social media account or just about anything else.. Nearly free advertising, so what's stopping you?
You Can Win This And Every Other Polybag I Review This Year
I'll be raffling every polybag I review this year in one big lot, all 260 sets (with the possibility of more). Each set will be individually stored in a ziploc baggie complete with the extra pieces, instructions, and the actual polybag bag it came in. The cost of a raffle ticket is just $1 USD and you can enter as many times as you want. Send a PayPal payment to paypal@fbtb.net for $1 USD for every ticket you want to purchase. DO NOT send one payment for multiple entries i.e. do not send one $5 USD payment for five tickets; five $1 USD payments must be made instead. Raffle is open to everyone in the world except where raffles are illegal. Be sure to put "POLYBAG RAFFLE" in the notes section of the payment in order to be entered successfully. Winner will be drawn sometime sometime in the second half of 2023 and contacted at the PayPal email address the payment was sent from to arrange for delivery. For a running list of all the sets that you can win, check this Google spreadsheet.