Today's set, 30051 Mini X-wing, is the third X-wing mini polybag I've reviewed. One was a sequel trilogy X-wing, 30386 Poe Dameron's X-wing Fighter, and one was an OT version, 6963 X-wing Fighter. This one, just like the others, does a few things right, and a few things wrong, but overall it's still a winner. This is going to be an odd review because I'm just going to point all the things I didn't like or could have been better but still give this a thumbs up.
At first glance the X-wing looks pretty awesome. There's a ton of detail coming from the myriad of parts. But looking at it a little closer, there's a bunch of misses.
Starting at the back, the trans-orange 1×1 round plates for the engine glow should have been trans-pink. They cap the classic space antenna rod which might be a bit too long.
The other end of the antenna has a 1×1 round brick for the engine intakes. They look too large and extend right up next to the cockpit.
The wings are where it needs the most improvement. The top and bottom wings on opposite ends are, in my opinion, supposed to be symmetrical. I'm probably completely wrong on that though but it just makes sense to me that they would be. It would be cheaper to manufacture two different sets of wings instead of four. And plus it would just look nice and even.
I bring this up because the top set of wings have a 1×2 dark red grille tiles but they are absent on the bottom set. I just can't think of any reason why they wouldn't have it.
The area behind R2 feels expansive and huge. It feels too wide and that is a direct product of the 2×3 modified plate used as the foundation. Until LEGO decides to make a 1xn plate with clips on both sides, I think we'll be stuck with this dilemma for awhile. Even Poe's X-wing had the same issue.
I will say though, that unlike Poe's X-wing, it's not just a giant blank tile. At least here there's a white grill tile, a jumper plate, and a neck bracket holding a pair of binoculars vertically in the back. It's a nice level of detail and probably the one time I've come across a good usage of the binoculars element (and it's probably because it's not used as a a weapon).
Does It Suck or Does It Rock?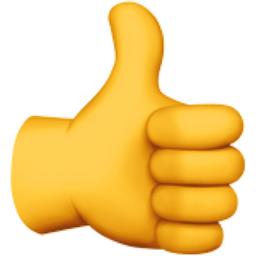 This set rocks! Complaints aside, it's still a great mini rendition of one of the most iconic ships in Star Wars. It's a nice hefty size and if you take the best parts of all three X-wings we've reviewed on this site so far, you can Frankenstein one together that would just be mind-blowingly awesome.
Sponsorship
There's no sponsor this week, and with sponsorships lasting a whole week, you can get plenty of exposure for mere pennies. Pennies I say! Want to sponsor a review? Send me a message to admin@fbtb.net or hit me up on discord of the polybag set you have that you want me to review. If selected, in exchange for the set you'll get a mention right here in the review post and a link to your website or social media account or just about anything else.. Nearly free advertising, so what's stopping you?
You Can Win This And Every Other Polybag I Review This Year
I'll be raffling every polybag I review this year in one big lot, all 260 sets (with the possibility of more). Each set will be individually stored in a ziploc baggie complete with the extra pieces, instructions, and the actual polybag bag it came in. The cost of a raffle ticket is just $1 USD and you can enter as many times as you want. Send a PayPal payment to paypal@fbtb.net for $1 USD for every ticket you want to purchase. DO NOT send one payment for multiple entries i.e. do not send one $5 USD payment for five tickets; five $1 USD payments must be made instead. Raffle is open to everyone in the world except where raffles are illegal. Be sure to put "POLYBAG RAFFLE" in the notes section of the payment in order to be entered successfully. Winner will be drawn sometime early January 2023 and contacted at the PayPal email address the payment was sent from to arrange for delivery. For a running list of all the sets that you can win, check this Google spreadsheet.