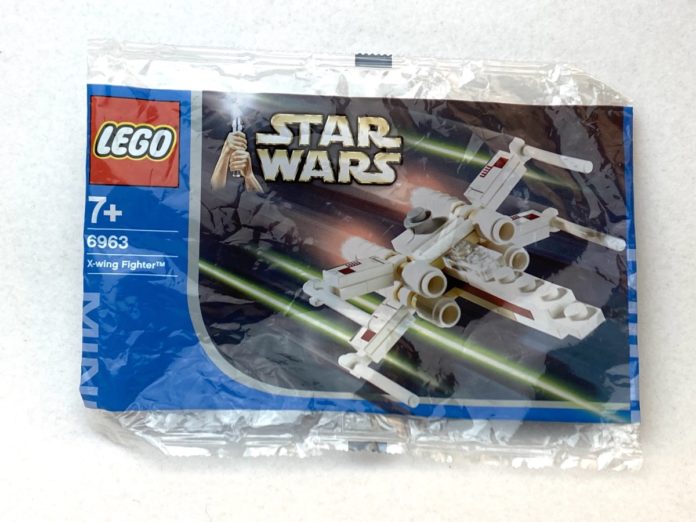 My first encounter with today's polybag set, 6963 X-wing Fighter, was through a Japanese candy promotion. The name "Kabaya" comes to mind but I can't be 100% sure. There were three small polybag sets as part of the promotion: this one, 6964 Boba Fett's Slave I, and 6965 TIE Interceptor. Not sure how I scored this bag, probably Bricklink, but it's a nice one.
It was released in 2004, and it looks like it. The main fuselage is all studs up, there's not a cheese slope in sight since they weren't made yet, and the four laser cannons are just lightsaber blades in white.
Those aren't really criticisms though; this is the best way an X-wing could have been made 18 years ago. It hits all the right notes, building on the key characteristics of what makes an X-wing an X-wing.
The ship is mostly white and dark red. The 1×2 plates with bar handle are in tan which adds a bit of visual interest and an additional color without being too garish. The intakes and the engines are a bit exaggerated at this scale but it can't be helped.  There's a grey 1×1 round stud to represent the astromech droid, in this case R2-D2. And how do I know this is R2-D2? Because this is Red 5. How do I know this is Red 5? Because of the printed tiles!
These are, bar none, the best thing to adorn a mini X-wing, second to ski poles for the laser cannons. The tiles are paired, two for the left side of the ship, two for the right. Each tile has five distinct stripes printed on them solidly identifying this ship as Red 5.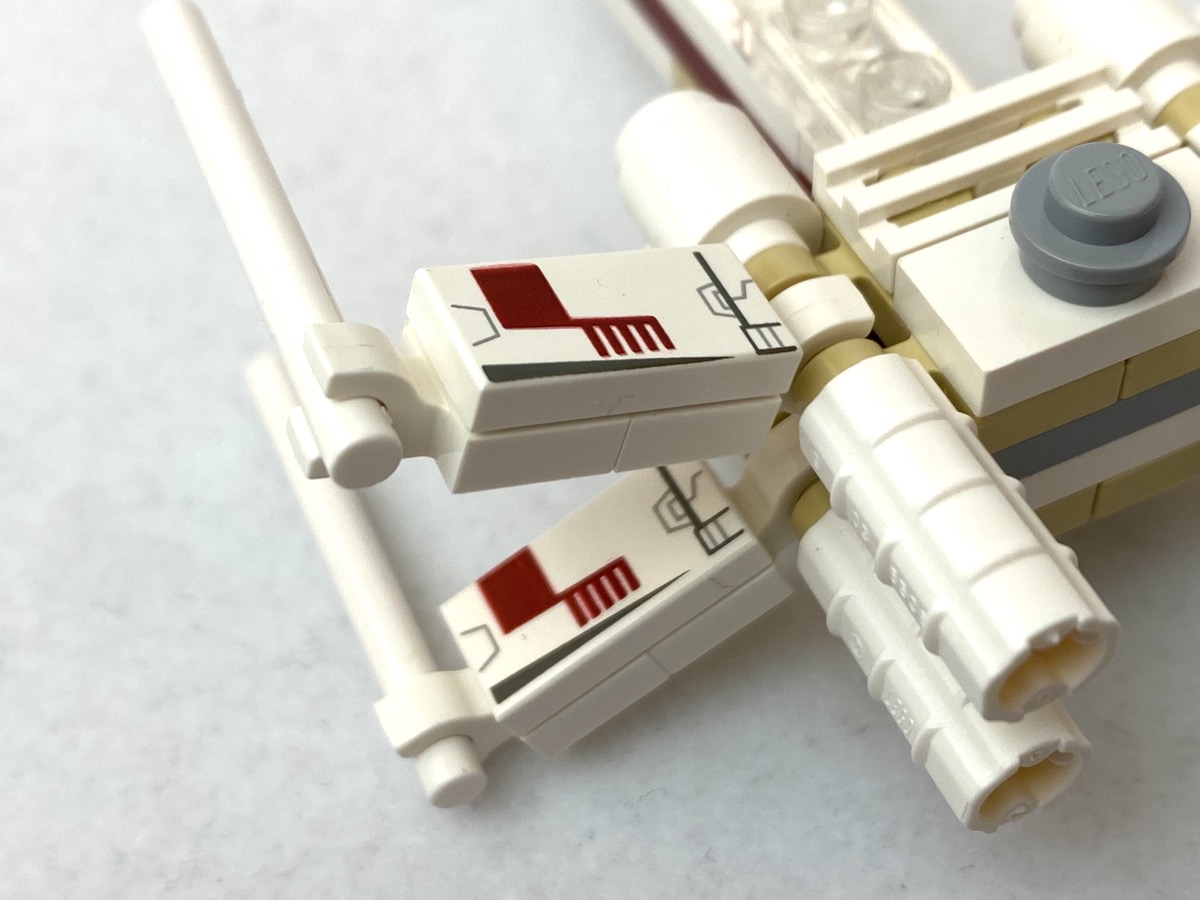 These tiles were unique to this set, with this exact same model showing up in a mini two-pack a year earlier, 4484 X-wing Fighter & TIE Advanced. With this polybag basically being a repeat of that X-wing, there wasn't much reason for anyone to seek this one out. Unless, of course, you're a polybag nut like I was.
Does It Suck or Does It Rock?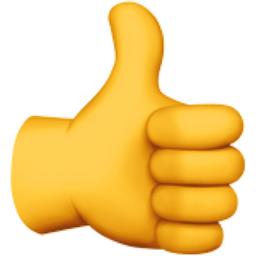 This set rocks! It may not be the greatest X-wing model, but the printed tiles really adds a level of detail that just can't be matched. With these tiles and today's parts, I bet a really exquisite mini X-wing could be made. Cheese slopes, ski poles, these tiles, it almost makes me want to try it.
Sponsorship
There's no sponsor this week, and with sponsorships lasting a whole week, you can get plenty of exposure for mere pennies. Pennies I say! Want to sponsor a review? Send me a message to admin@fbtb.net or hit me up on discord of the polybag set you have that you want me to review. If selected, in exchange for the set you'll get a mention right here in the review post and a link to your website or social media account or just about anything else.. Nearly free advertising, so what's stopping you?
You Can Win This And Every Other Polybag I Review This Year
I'll be raffling every polybag I review this year in one big lot, all 260 sets (with the possibility of more). Each set will be individually stored in a ziploc baggie complete with the extra pieces, instructions, and the actual polybag bag it came in. The cost of a raffle ticket is just $1 USD and you can enter as many times as you want. Send a PayPal payment to paypal@fbtb.net for $1 USD for every ticket you want to purchase. DO NOT send one payment for multiple entries i.e. do not send one $5 USD payment for five tickets; five $1 USD payments must be made instead. Raffle is open to everyone in the world except where raffles are illegal. Be sure to put "POLYBAG RAFFLE" in the notes section of the payment in order to be entered successfully. Winner will be drawn sometime early January 2023 and contacted at the PayPal email address the payment was sent from to arrange for delivery. For a running list of all the sets that you can win, check this Google spreadsheet.