I'm a little late on this one but bear with me, we'll get back on track soon enough.
Grievous' Starfighter is, in my opinion, one of the better ship designs to come out of the prequels. And today's polybag, 8033 General Grievous' Starfighter, is no exception.
Building this set was probably one of the best building experiences I've had with a polybag. While constructing the starfighter, it starts off feeling rather fragile. The main fuselage is only 1-stud wide. There are a lot of 1×1 elements that do wonders for my OCD but aligning those elements to make them nice and flat and even is just downward press on a smooth surface away from being perfect.
There are neck brackets used on either side of the cockpit for the rear thrusters. The neck brackets are surprisingly strong with a good amount of clutch on both the neck hole and the back stud, but because of its thinness, it just feels weak.
When you start constructing the front engines, there's a step where you attach two bricks with a cheese grater slope. The cheese grater slope is hollow on the underside, meaning that there is no wall between where the two studs would go. And because of that its clutch power is a bit diminished compared to other 1×2 elements. It's not the strongest connection thus contributing to that feeling of fragility.
Thankfully, that is just a substep because you attach the those connected elements to a bracket plate giving it a nice solid foundation.
Once everything is built, connected, and put together, the whole becomes greater than the sum of its parts. It is a solid little ship that you can swoosh around. In the end the only fragile thing might be an area of concern are the 1×1 round bricks that are used for the rear thrusters.
It looks like it would fall apart at the slightest touch but because they lie flush against the ship's hull, you can pinch the ship on those round bricks and they don't snap off. Had LEGO used cones instead of bricks, it would have been an entirely different experience, so I'm glad they used the bricks instead.
I can't say enough positive things about this set. It's a great polybag of a great set based on great ship.
Does It Suck or Does It Rock?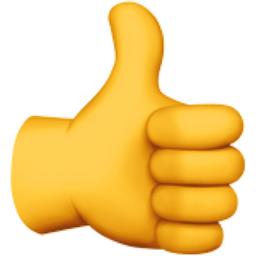 This set rocks! There aren't a lot of LEGO building sets where the actual building experience is anything noteworthy, polybag or not. But I am quite surprised at how much I enjoyed building 8033 General Grievous' Starfighter so much so that the final product feels like icing on the cake.
Sponsorship
There's no sponsor this week, and with sponsorships lasting a whole week, you can get plenty of exposure for mere pennies. Pennies I say! Want to sponsor a review? Send me a message to admin@fbtb.net or hit me up on discord of the polybag set you have that you want me to review. If selected, in exchange for the set you'll get a mention right here in the review post and a link to your website or social media account or just about anything else.. Nearly free advertising, so what's stopping you?
You Can Win This And Every Other Polybag I Review This Year
I'll be raffling every polybag I review this year in one big lot, all 260 sets (with the possibility of more). Each set will be individually stored in a ziploc baggie complete with the extra pieces, instructions, and the actual polybag bag it came in. The cost of a raffle ticket is just $1 USD and you can enter as many times as you want. Send a PayPal payment to paypal@fbtb.net for $1 USD for every ticket you want to purchase. DO NOT send one payment for multiple entries i.e. do not send one $5 USD payment for five tickets; five $1 USD payments must be made instead. Raffle is open to everyone in the world except where raffles are illegal. Be sure to put "POLYBAG RAFFLE" in the notes section of the payment in order to be entered successfully. Winner will be drawn sometime early January 2023 and contacted at the PayPal email address the payment was sent from to arrange for delivery. For a running list of all the sets that you can win, check this Google spreadsheet.