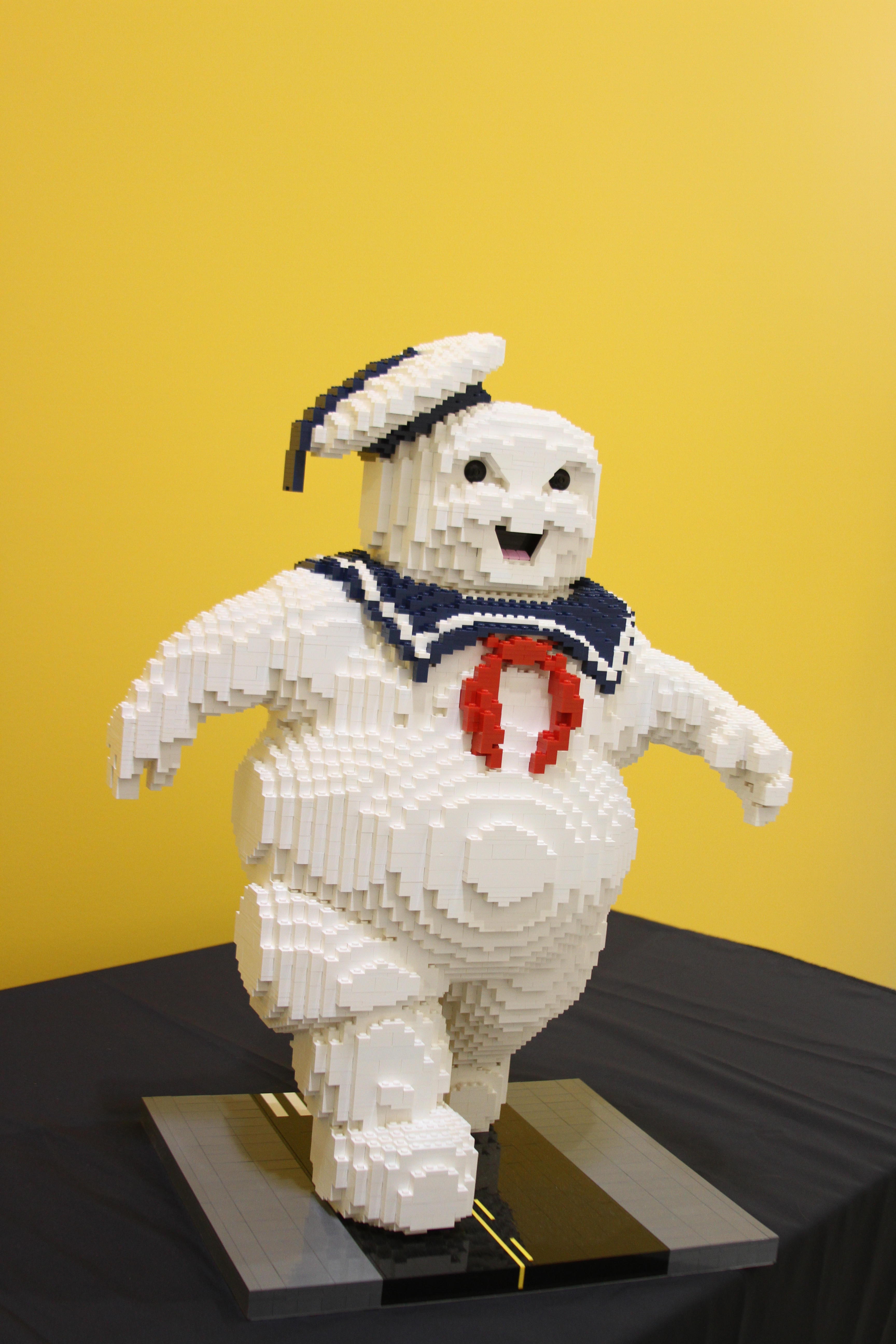 LEGO sent over some more assets of what's in store for fans hitting up the their booth at next week's Comic Con. Namely the LEGO statue of the Stay Puft Marshmallow Man from Ghostbusters.
Stay Puft is made up 2,654 bricks and took over 60 hours to make. His 25″ tall, 19″ wide and weighs about 18 lbs. They should totally sell this as a set. They also sent over a time-lapse video of Model Designers building Stay Puft:
Also, some more pictures of the Raccoon + Groot statue are below.