I found out over the weekend from Ryan that one only needs to complete 5 out of the 6 My Nintendo Mario 35th Anniversary missions in order to qualify for the pin set. The fine print says so: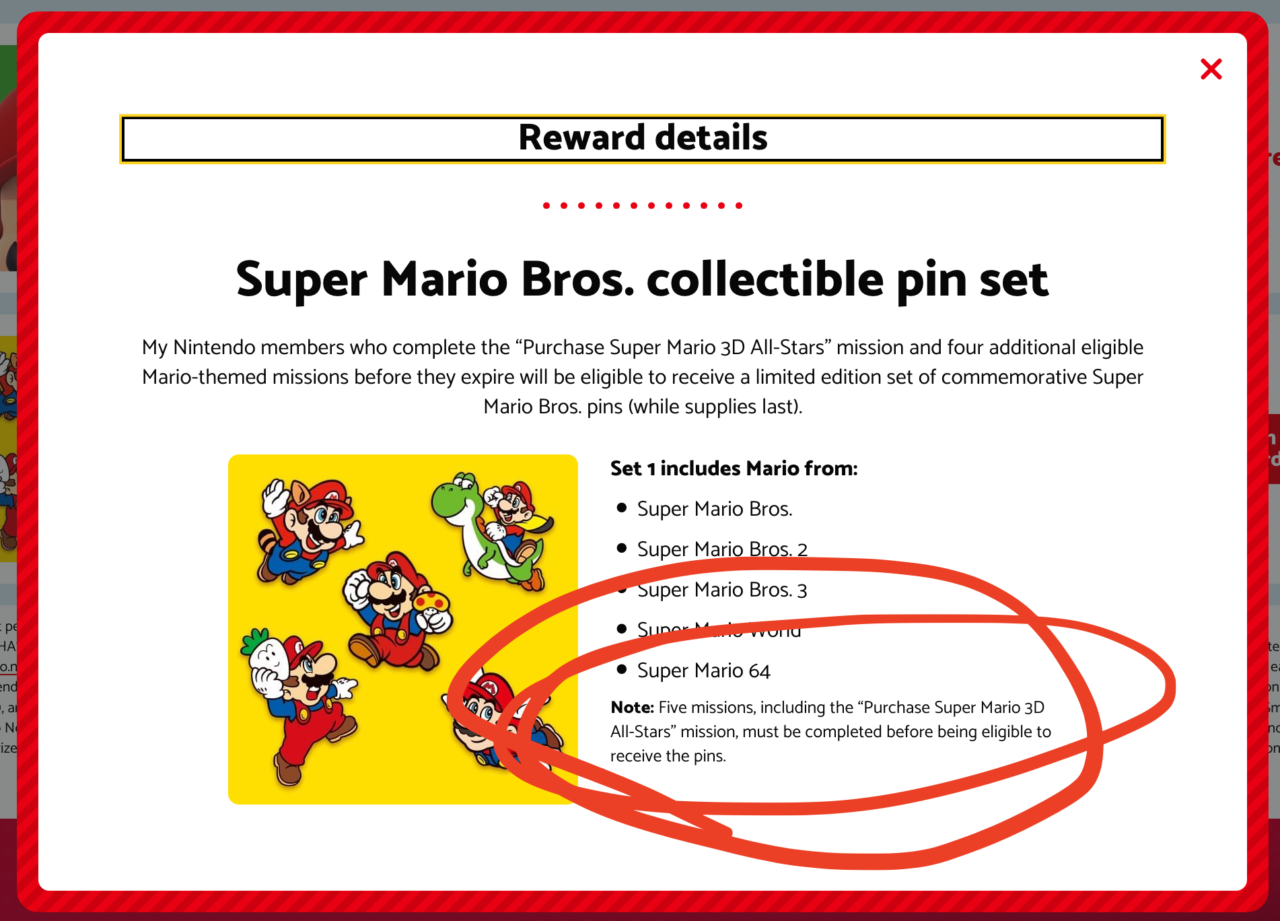 Which I should have noticed before I suffered through some unnecessary rounds of iOS Mario Kart Tour. Since I bought Super Mario 3D All-Stars and did all the other web-based missions, I'm good to go. Redemption is happening right now but unfortunately Nintendo's website can't handle the crush. Checking out of their store is worse than placing a pre-order for a PS5. But I was told as as long as you can generate a redemption code, you will get a pin set.
Still need to do the missions? They're posted at the bottom of this article.