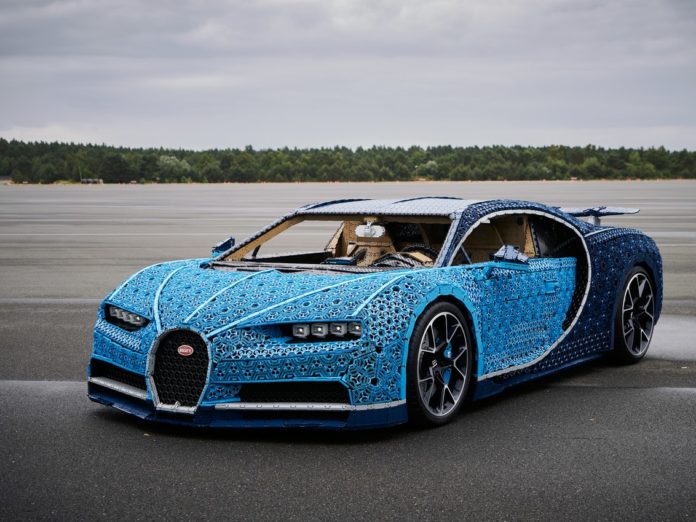 We've built the impossible: a full-sized LEGO Technic @Bugatti Chiron …and it drives! #BuildforReal pic.twitter.com/8YPxk7miGZ

— LEGO (@LEGO_Group) August 30, 2018
I'm not really a car guy, but there's something just awesome seeing LEGO build up something that actually works. Made out of existing Technic parts (as well as a steel frame and original Chiron wheels), this sucker won't beat out the real thing in a foot race topping out at 18 MPH… but upon learning that it's powered by more than two thousand technic motors, it's still incredibly impressive.