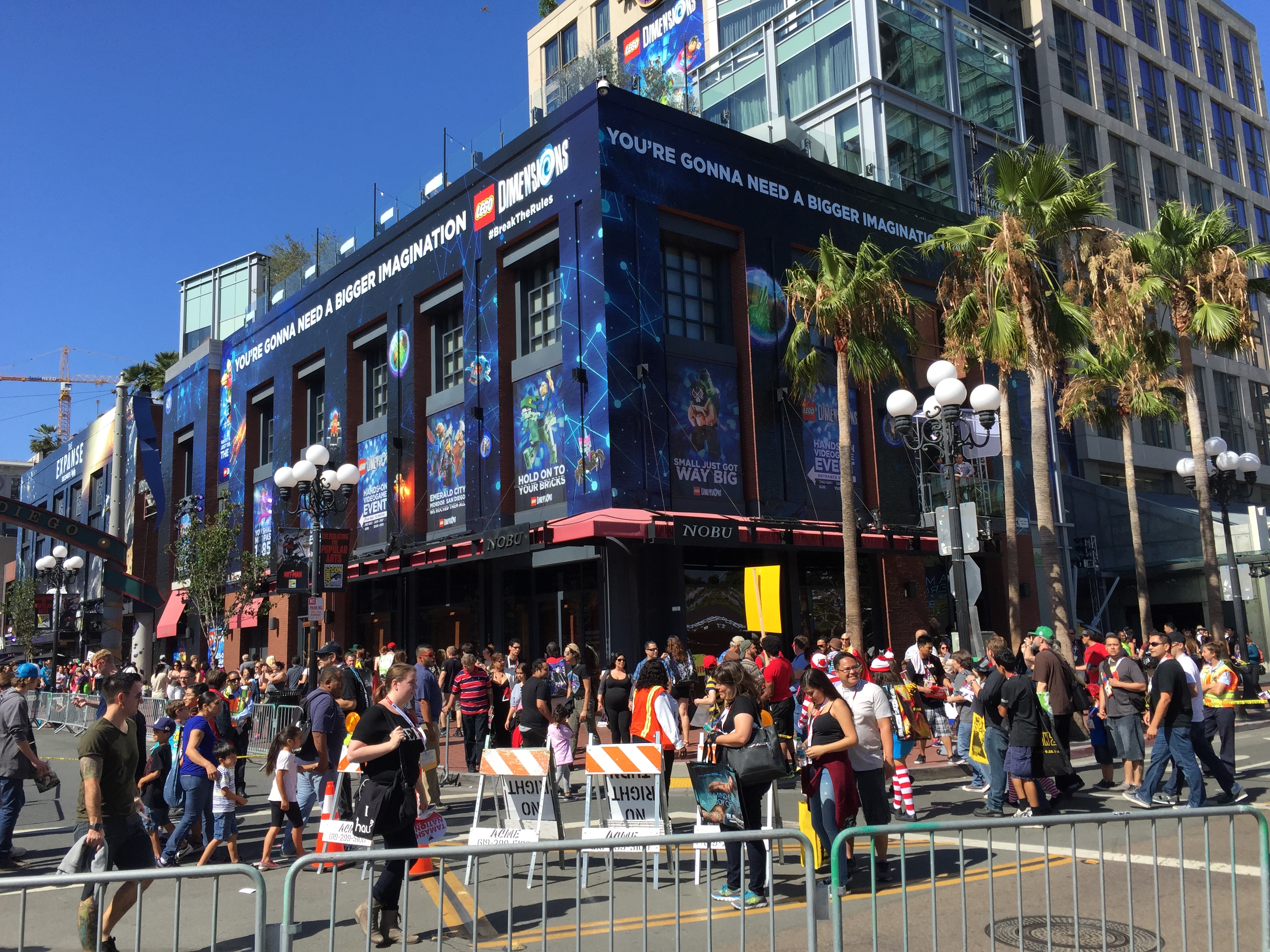 I went to the LEGO Dimensions hands-on experience over at the Hard Rock Hotel today. Today would be the first time that the game would be playable by the public. There were only a handful of playable levels though none of the levels were complete; they were just complete enough to give you a taste of what you can expect. And the little morsel of Doctor Who we were able to try out just blew my mind.
At the end of the recently released trailer, you can see a gallery of the different Doctors that are in the game answering one of the questions I kept hearing when Doctor Who was announced: which doctor would get the lead role. WBIE answered with "all of them". That's right, you can select which doctor you want to play as right off the bat. Alternatively, if you play as, say, the third Doctor and lose all your hearts, when you regenerate you come back as the fourth doctor. Each doctor has it's own look and feel and animations.
But wait, there's more! The Tardis acts like any other vehicle on the outside. You can get in and pilot it around as you would any other hovering, blue, police call box. But once inside, this is where the magic happens. This is where you can select your Doctor character. Not only that but you can select the music you listen to based on iconic songs from the series. AND, once you exit and re-enter the Tardis, the interior decor will change to match the Doctor character you are playing. For instance, if you select the very first Doctor, the interior of the Tardis will be rendered in black and white. Check out the footage below:
WBIE put in a lot of effort and care into making the Doctor Who level as complete as can be; at least that's how the demo felt and the demo level wasn't even very long. The character selection, music options, and Tardis functionality feels like complete fan service but it's done so well that you'll wish everything in life could offer as much options and be as cleverly put together. I was really impressed with Doctor Who.
I managed to snap off the following pictures of the Doctor Who minifig you get with the level pack, as well as the Tardis:
I'll have more footage of the Doctor Who level as well as the other levels either tomorrow or the next day.