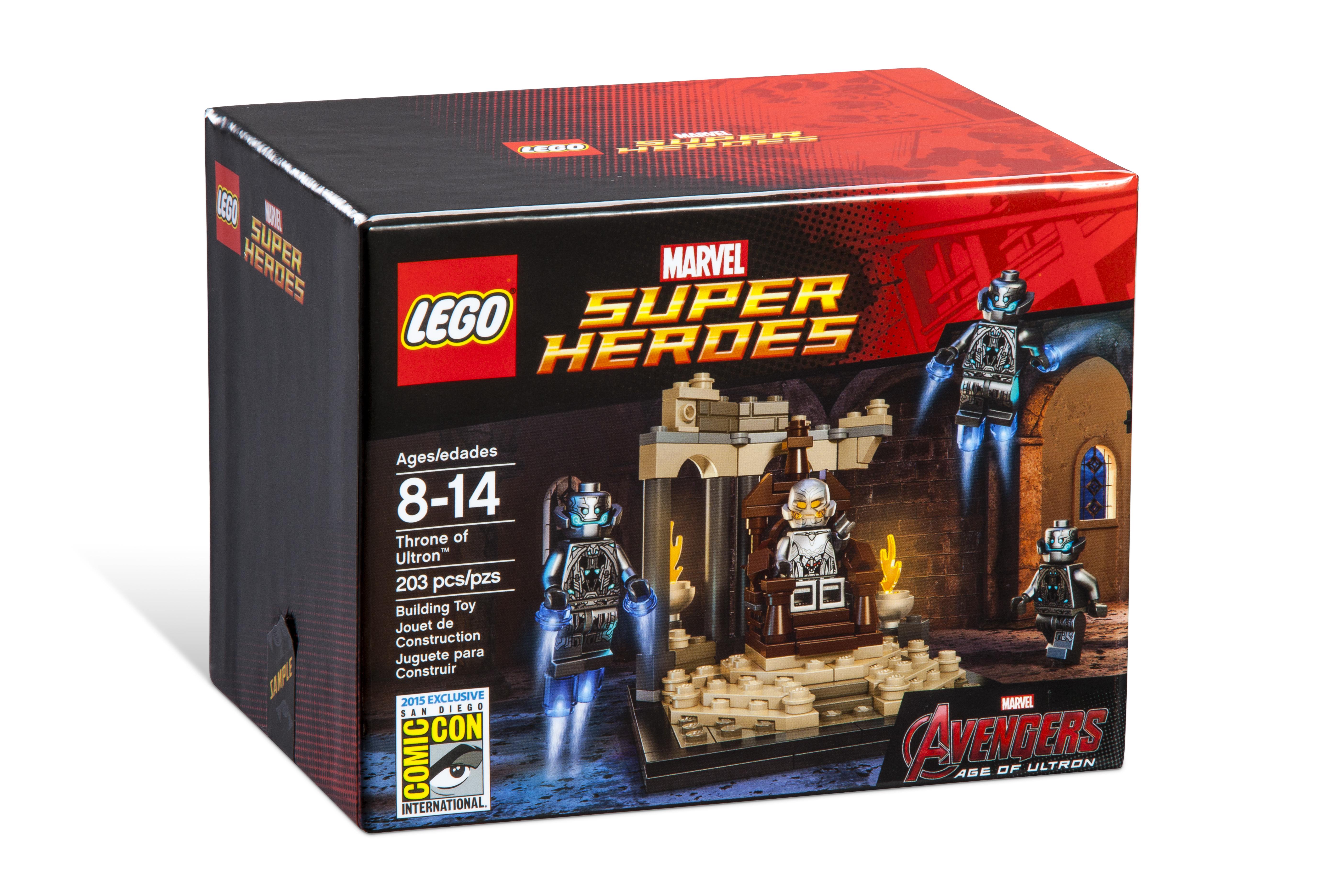 Today is Friday, unofficially known as Marvel day. And today is the day you can try your luck in getting the two Marvel-based exclusives: the Throne of Ultron set, pictured above, and the new Captain America minifigure whom I like to call Captain Falcon. I mean, it just makes sense, right?. It's a pretty light day otherwise for LEGO-related panels and events. There's also the LEGO Dimensions experience at the Hard Rock which I highly suggest you go and check out. Once you play through the demo, you can get this print: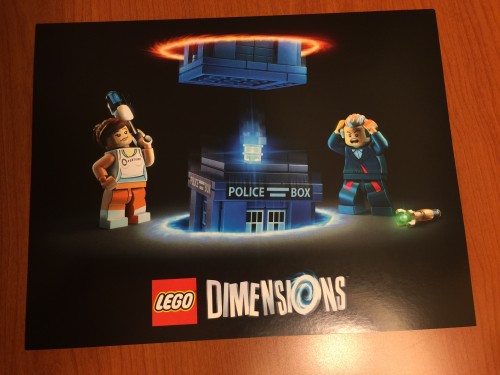 7:00am LEGO Marvel Super Heroes Throne of Ultron Ticket Distribution
Upstairs in the Sails Pavilion
As far as I know, this is still a random ticket draw kind of thing and not really a first come first serve kind of thing. One draw per person per day while supplies last. Once you get a winning ticket you'll be able to purchase the set at the LEGO booth located downstairs at #2829 after 12:30pm.
11:00am LEGO Ninjago Product Reveal
LEGO Booth #2829
I erroneously reported that Ninjago was yesterday. Yesterday was the BvS Batmobile. Today is going to be the Ninjago Temple of Airjitzu set.
12:30pm Minifig Giveaway – Captain Falcon
Upstairs behind the Sails Pavilion.
As far as I know, they will employ the same method they used last year involving iPads and badge scanning. One try per person per day while supplies last. The line started early, around 12:00noon and lasted until a little before 3pm and they ran out.
LEGO Video Game Demo
LEGO Booth #2829
I wasn't there for yesterday's demo but I think it's LEGO Marvel's Avengers.
3:00pm to 7:00pm LEGO Dimensions Hands-On Demo
Legends Ballroom 2, Hard Rock Hotel
Come try out the Doctor Who level in LEGO Dimensions and get a free art print featuring Doctor Who and Portal characters. Pre-order from the GameStop Kiosk to get a free t-shirt. There will also be an autograph signing with Nathan Sawaya, brick artist, from 4:00 – 5:00pm.