This mornings Smash Direct (which isn't really a Direct, more of a video livestream, at least that's how Nintendo is wording it, but we'll refer to it as a Direct because it's easier), hosted by Masurai Sakurai, had a ton of reveals so let's get to it.
Byleth from Fire Emblem: Three Houses Revealed as 5th Challenger Pack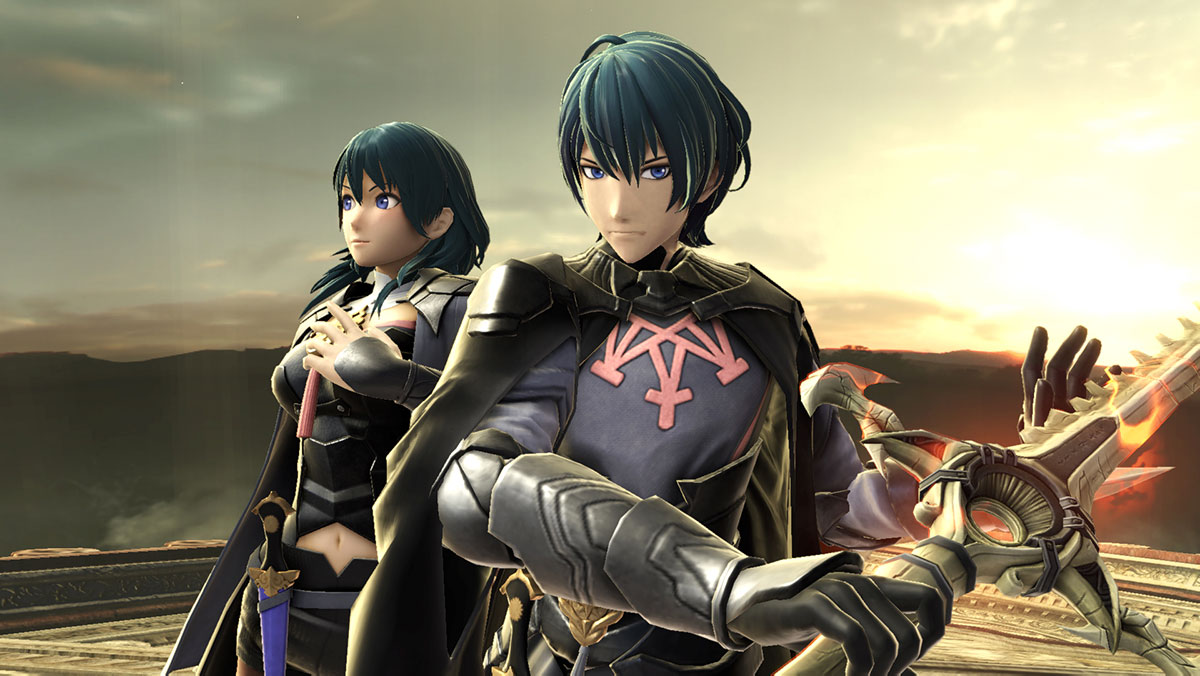 From Fire Emblem: Three Houses, Byleth will be the 5th and last DLC fighter from this Character Pack joining the game on January 28th. It is NOT Dante from the Devil May Cry series like the Internet believed. Byleth joins Roy, Chrom, Ike, Lucina, Marth, and Robin as characters from the long-running series. His alternate costumes includes the female version, and three colored versions from each of the three different houses, as well as a fourth color variation based on an event in the game.
With Byleth comes a bunch of new things for the game: 4 new stages, each with their own set of hazards and nuances based on the Garreg Mach Monastery from the Three Houses game; 11 new music tracks; 9 new spirits, 3 of which can be enhanced; a new Classic Mode route "A Heroic Legacy" with an interesting twist on Master Hand and Crazy Hand that was teased in the video.
Five New Mii Fighter Costumes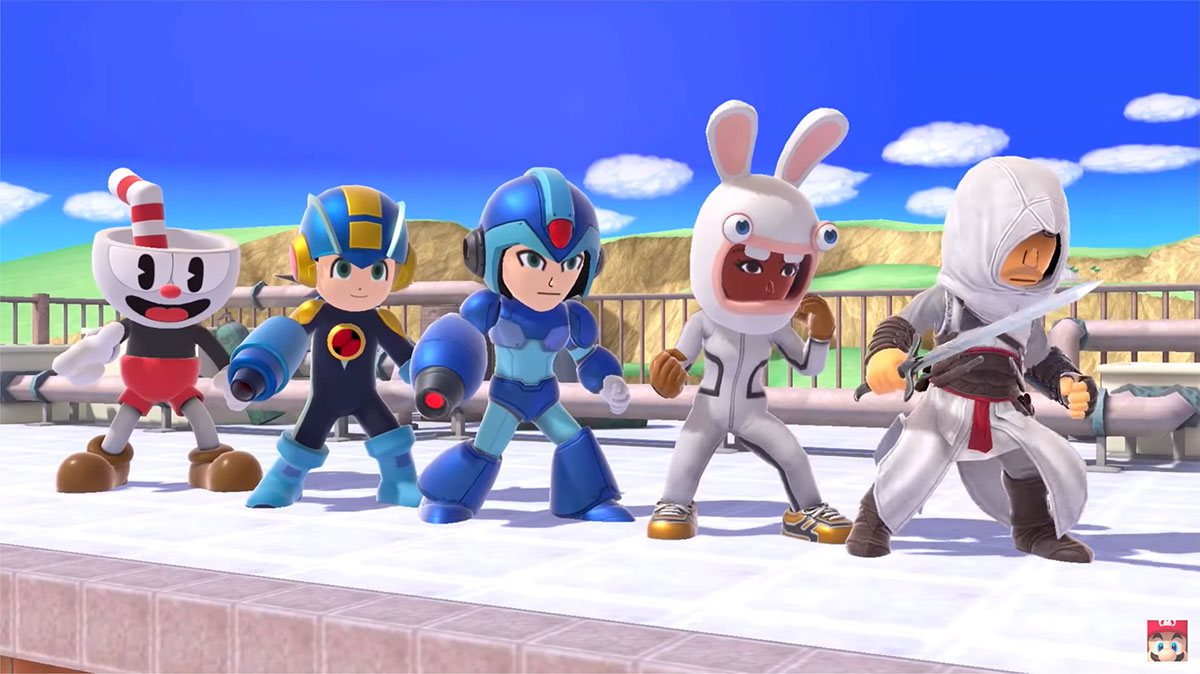 As is tradition with Challenger Packs, Mii Fighters are getting some new outfits available for purchase starting January 28th. They are Altaïr from Assassin's Creed, Rabbid helmet from Ubisoft's Rabbid games, Megaman X, Megaman.exe, and Cuphead. Purchasing the Cuphead costume will also net you a music track from the Cuphead game, Floral Fury, from the game's Cagney Carnation level.
Cuphead is the only costume that would ever make me play as a Mii Fighter. No sign of Mugman though. Thinking about Cuphead though, I almost wish he was an echo fighter of Megaman. His move set is almost diverse enough to warrant being a upgraded from a Mii Fighter.
I still hold out hope that Hollow Knight would be introduced at some point but seeing Cuphead get this kind of treatment, it makes me think that if Smash were to introduce Hollow Knight to the game, it would be as a costume for a Mii Swordfighter and not a standalone character.
Seems like Nintendo wanted to go out with a bang on the fifth and final character of the first Challenger Pack as they've packed in quite a bit of content. And I say 'first' Fighters Pass because…
Fighters Pass Vol. 2 Announced, Mii Fighter Costume Pre-order Bonus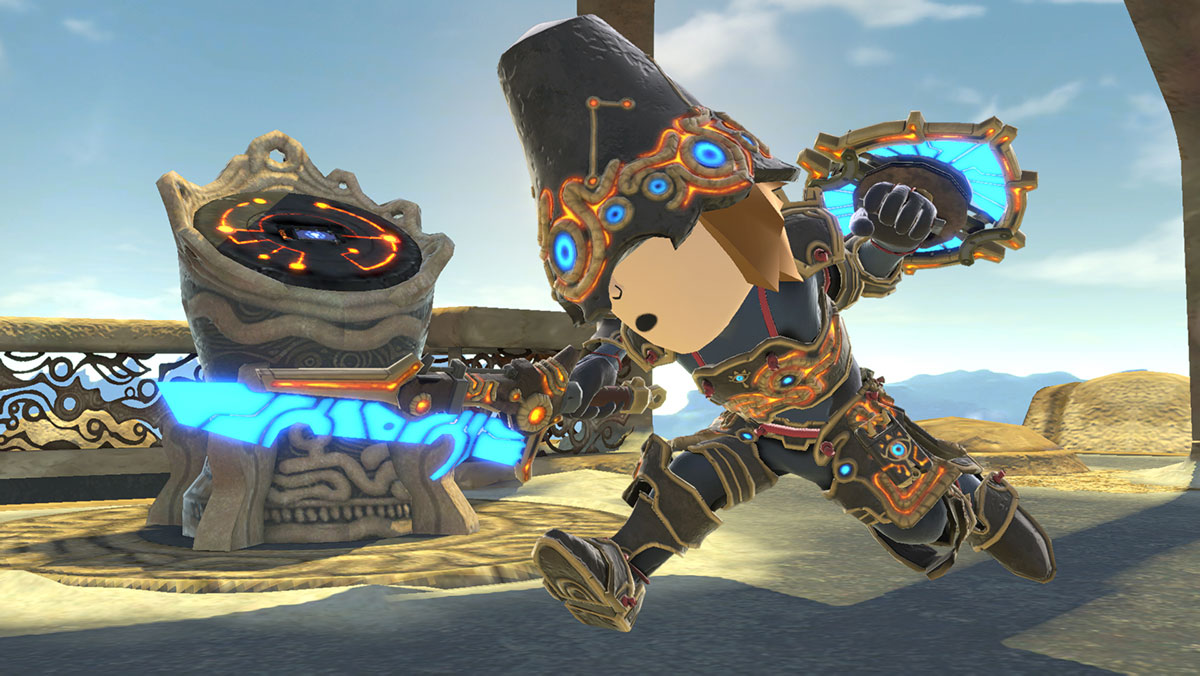 Now that the first Challenger Pack is closed out, Sakurai announced the second volume of the Fighters Pass that includes 6 Challenger Packs, up 1 from Vol. 1 which only featured 5. The fine print states that all 6 Packs will be released by December 31, 2021.
If you pre-order the Fighters Pass, you'll get a bonus Mii Swordfighter Costume of the Ancient Armor set including Ancient Sword and Ancient Shield for from The Legend of Zelda: Breath of the Wild. It looks like you can reflect energy-based attacks back on a parry, just like in Breath of the Wild, while wearing this outfit. I don't think this was possible before with Mii Swordfighter. If you pre-order Fighters Pass Vol. 2, you'll have access to this costume starting January 28th.
And that's it! Having Byleth as the last challenger seems middle of the road in terms of excitement for me personally. If it was the rumored Dante, I'd probably feel the same though. Looking back though, none of the Challenger Packs really do it for me as I don't have any sort of emotional connection to any of them. Besidse, I'm still trying to break into Elite Smash with Cloud so until that happens, I can't really entertain the idea of playing as someone else for any length of time.