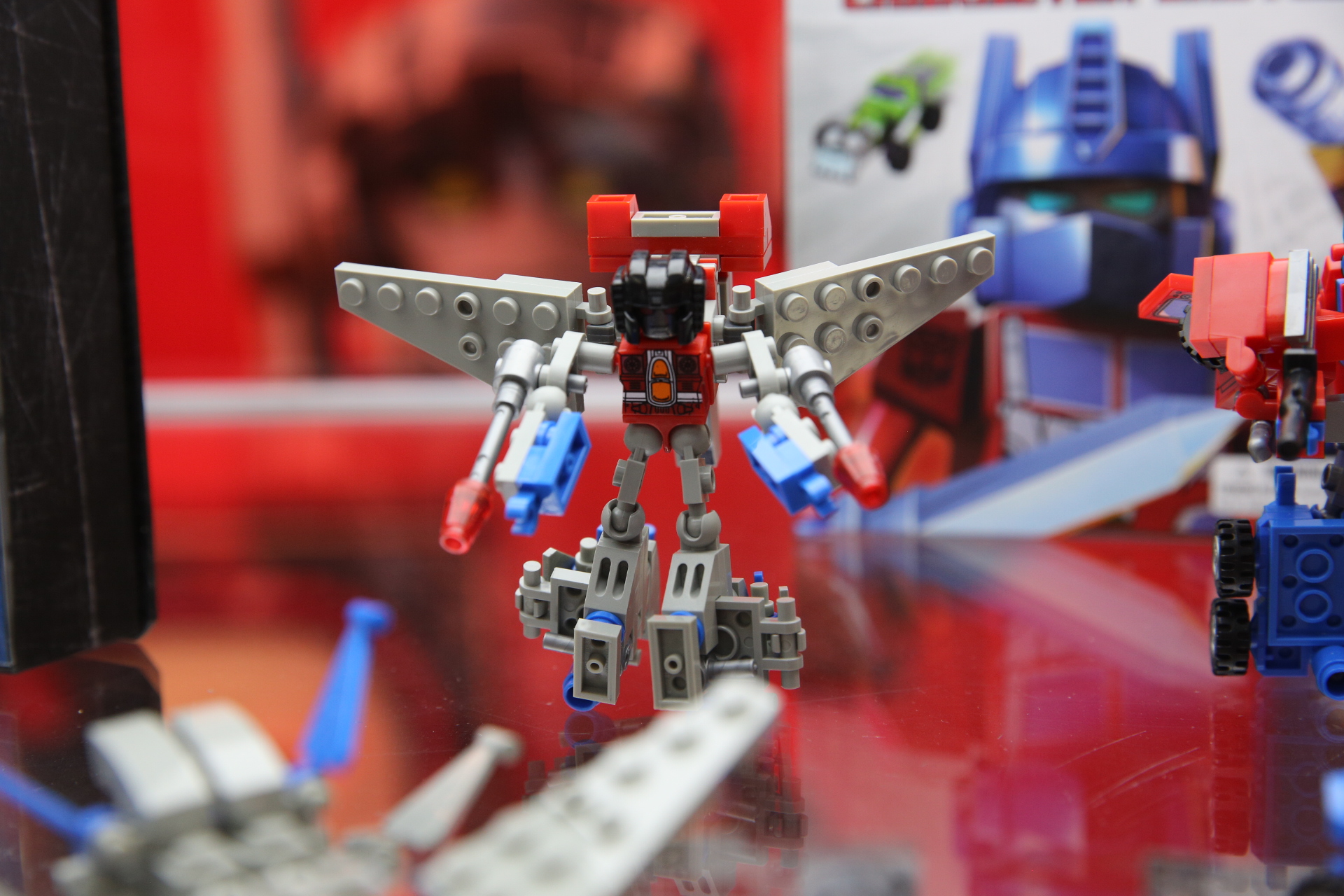 Comic Con came and went, and while it's been over week since I've bid farewell to the last day of the Con, I'm not done reporting the news. I got a few more SDCC-centric posts to do so let's get to it.
LEGO wasn't the only building block company at this year's Con. Clone brands were well represented by two other big brands and one newcomer to the scene that made its debut at the show. Hasbro leveraged their gigantic booth to showcase their Kre-o line. Megabloks had a tiny booth space. And the biggest surprise of the show was Todd McFarlane announcing his Walking Dead building block toy line.
KRE-O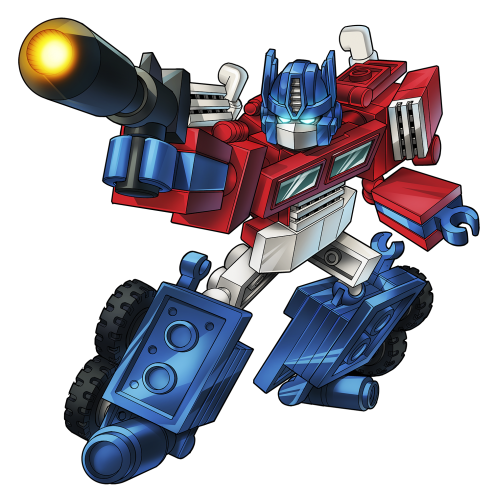 Hasbro's Kre-o line pretty much runs the gamut covering Transformers, G.I. Joe, Dungeons & Dragons, and their own in-house theme such as Cityville. But really the only thing worth mentioning and this rather a big thing to mention was that they are coming out with a new line for thier Transformers Kre-o called Battle Changers. What makes it such a big deal is that they will be a line of building sets that transform the model from robot to vehicle and back to robot again without having to deconstruct and then reconstruct in between. This was the biggest drawback with all of their previous sets as it was painful and tedious to have to break down a model just to rebuild it again into a different form. To achieve this, they are using a new type of micro ball joint that looks an awful lot like the ones LEGO makes to get the level of articulation needed for transformation.
The first wave consists of four figures: Starscream, Optimus Prime, Humblebee and Grimlock with a wave 2 so far having Hound and Shockwave. They stand just a few inches tall, larger than a Kreon but the interesting thing is that they still use the Kreon torso as the base. Unless there is some sort of compatibility issue with the new joint elements and the old torsos, which I don't think there are, you could probably build your own transforming Battle Changers using any of the old Kreons as a starting point. You can basically build existing characters or create brand new original transformers out of Kreon elements! How cool is that? This was by far the most exciting thing to come out of a building block brand that wasn't LEGO. Battle Changers are street dated for January of 2015 but will most likely hit some store shelves starting this holiday shopping season.
McFarlane's The Walking Dead
This was a surprise in many ways. First, it came out of nowhere. And second, rather than license the brand out to an existing building block toy company, like LEGO, Kre-O or Megabloks, they decided to come out with their own line. LEGO probably wouldn't have even touched the license but I could see Mega or Kre-O going for it.
I didn't get a chance to play with any of the sets so I can't speak for the clutch power of the elements. I did notice a few interesting things. Once the set is completely built, there are little to no exposed studs making the set appear pretty seamless. Even the plant elements don't expose any studs since they just plug into tiny holes along the tile or plate. You are basically putting together a little action figure scene. It seems to me like the design approach is craft and sculpt the scene first and then turn them into building block elements first. This is demonstrated further by the mini figures. They are essentially little action figures that are split at certain points and you just stick them together. The hands aren't molded in any certain universal fashion to grip accessories. There's no stud on top of the head to swap out hair parts or anything like that. There's no plug and play between the figures and any of the other elements. Like I said, they are just little action figures. The brand does promise compatibility with other building block brands so I imagine this would only apply to the bricks, plates, tiles and other non-figure elements. So if you wanted some of those sweet looking wood grain tiles you're in luck.
So far, The Walking Dead is the only brand to get the building set treatment but if it takes off we can probably count on seeing more from McFarlane Toys. That's a big if though. They are set to launch with three sets total ranging in price from $9.99 to $64.99: Daryl Dixon with Chopper, The Governor's Room, and Prison Tower with Gate. There's also a line of blind bagged mini action figures for $2.99 to expand your cast of characters: Daryl Dixon, Michonne, The Governor, Carol Grimes, Riot Gear Walker, Michonne's Pet Walker, and Herd Walkers. Why they chose Carol Grimes as one of the figures is beyond me. The Walking Dead building sets will be available exclusively at Toys'R'Us this fall.
Megabloks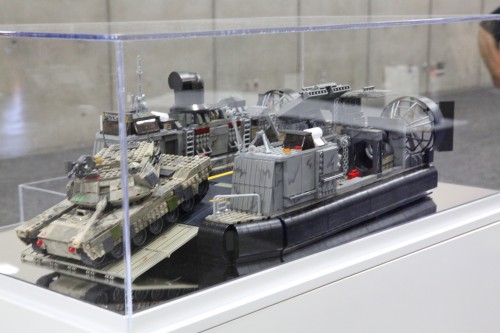 Mega Brands had a small booth at Comic Con, probably 1/8th the size of LEGO's gigantic presence. They were promoting two of their licensed brands: Halo and Call of Duty. To be honest I didn't even know they had Call of Duty. They were pushing their newest Call of Duty sets and had a few of the sets on display. I assume they are new since I don't see them for sale on Amazon or Toys'R'Us. I know it's Mega but that hovercraft and tank is pretty sweet looking. That and the helicopter are obviously their marquee sets and visually they do not disappoint. Construction wise, I wasn't able to handle any of them so I can't say whether or not they would have fallen apart in my hands but last I checked their quality was still sub par.