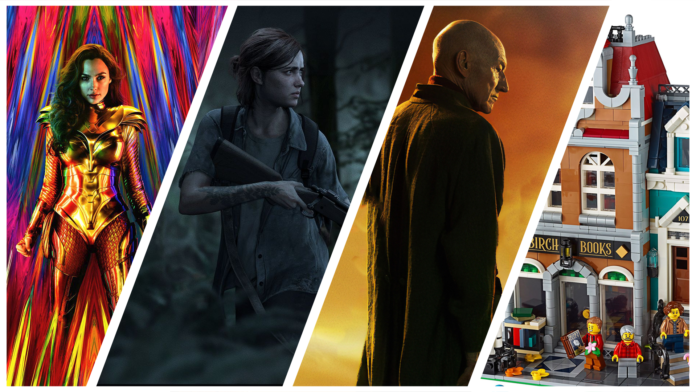 So, we just wrapped up walking through the past decade, and we're going into the new one. The juggernaut that is pop culture and entertainment never stops, so that means there are plenty of things to look forward to in the coming year. Here are some completely arbitrary picks for the things we are looking forward to. There will be a lot to surprise us that certainly isn't on this list, so we have that to look forward to as well.
Video Games
2020, especially Spring, is STACKED. Not to mention, around Christmas, when the next generation of game consoles begins with the Xbox Series X. Y'all better get your wallets ready.
Ace's Picks: When I first started writing my part for this section, I started this paragraph with "There is only 1 high-profile game I'm looking forward to." Then I remembered another and changed it to "There are only 2 high-profile games I'm looking forward to" and then I remembered another and another. I'm up to 5 things now and I'm hoping that's it. Not sure I even have the bandwidth to get through them all, but here's my list shown in trailer form:
1. The Last of Us Part II (PlayStation 4)
I'm currently on my 3rd playthrough of the first one.
2. Hollow Knight: Silksong (Nintendo Switch)
God I hope a release date is set soon.
3. Final Fantasy VII Remake (PlayStation 4)
Still not a fan of the English voiceover. I'm hoping a Japanese language track is an option.
4. Metroid Prime 4 (Nintendo Switch)
While I'm hoping for things, I might as well hope for the first trilogy to be available on the eShop at some point.
5. PlayStation 5 – no trailer for this one. I've never bought a console on launch day except for the Nintendo Switch. The PlayStation 5 will be the second one I ever do that. I've enjoyed my PS4 a lot so I'm looking forward to playing the PS5 version of The Last of Us Part II even though I'll have already played it on the 4.
This list doesn't even account for any indie titles that may pop up here and there.
Speaking of bandwidth, other than the four games listed out above, the other thing I'm looking forward to in video gaming is completing more of my backlog. I've slowed down on my purchasing of games and in some cases it's helped me save some money since they all eventually go on sale at some point. Looking back, completing the few games that I did seemed like a Herculean task.
Eric's Pick(s):
In no particular order, let's hit it:
I'm talking Baldur's Gate III. Made by Larian Studios, who were behind the brilliant Divinity: Original Sin games.
I'm talking Microsoft Flight Simulator 2020. The tech alone that Microsoft has put in this game is astounding, and while this game is not my cup of tea whatsoever, I want to get it just to see how crazy cool it is.
I'm talking Ori and the Will of the Wisps. I talked in a recent article about the big boys of platforming – Celeste, Super Mario World, and Donkey Kong Country: Tropical Freeze. I forgot Ori and the Blind Forest, which, while not a strict platformer, is so darn imaginative and clever that I'm willing to say it is one. Will of the Wisps looks to be more of the same.
I'm talking Resident Evil 3. I'm playing through the Resident Evil: REmake right now, and it's spooking the heck out of me (and I usually say worse than that when zombies pop up). It's has a bit of that old-school frustration, though, so I welcome in the modern remakes of RE3 to play here soon.
And even though no release date has been stated, I'm talking From Software's open world, George R. R. Martin designed, Elden Ring. Ooh, boy. Ooh. Ooh I'm ready.
Nick's Pick(s):
The problem that I'm running in to here is that I set up this post, then got distracted painting miniatures, so a lot of the games I would have picked have already been put above. I would put Last of Us II smack-dab at the top of the list; I already talked about how amazing I thought the game was back in our 2013 retrospective. I love the Baldur's Gate series, and own all of the re-releases on the Swtich, so the third installment would most certainly be here.
Cyberpunk 2077
Confession time… I don't really care all that much for Cyberpunk stuff, Shadowrun, or the like. I like the idea of Steampunk, mostly as a joke, but not enough that I've ever invested in it past making contests on this site with Don.
That being said, CD Projekt Red (assuming they've really gotten rid of all the crunch garbage in their culture like they say they have) makes games that are simply amazing. Even if I don't care for the setting all that much, this will be an amazing game that likely defines the very idea of the genre. I'll likely play it on PC, and wait for the inevitable next-gen port to show up shortly after the new consoles launch.
Watch Dogs: Legion
Okay, this one makes me a little bit nervous at this point. Ubisoft had done a lot to improve their overall image in recent years, making the outstanding Assassin's Creed Odyssey and Origins before it. But they've rolled out a few duds this year, like the so very disappointing Trials: Rising and the downright broken other Tom Clancy Ghost Recon Breakpoint… yet another open-world looter-shooter live service game that no one wanted. Seriously, AAA industry, live services are garbage and need to die in a fire.
This was probably the game I was most excited for coming out of E3; it was recently delayed out of its March launch to sometime in the 2020/2021 fiscal year (which for most game companies, runs March-Feb, for whatever reason). My suspicion is that part of the delay was to put it more in line with the next-gen console launch… but also, given the state of how terrible some of Ubisoft's games were this year, more time for polish is great.
Senua's Saga: Hellblade II
Hellblade: Senua's Sacrifice, was one of the most terrifying games that I've ever played. I don't even like horror, as a general rule, so thankfully Eric is around to cover the Resident Evil games… but I love a good psychological thriller. The original is a game that shows the simple power that audio and sound can have in a game, and if you play it with headphones on (the suggested way to play by the developer), it will play with your mind.
This is presumably a launch title on the next-gen Xbox (series X or whatever they decide to call it… Microsoft is really bad at naming consoles), so it will be stunning looking, and I look forward to playing it.
Next-Gen Consoles
I made the mistake of purchasing the PS4 on launch day… and that was the last time I purchased a console at launch. Looking  back, in the long run it was a fantastic console, but it was not worth the money at all for almost a year after it came out. I got the Xbox One a few months later, with the release of Titanfall (a mistake in itself), and I waited a few months on the Switch as well. I would not have regretted the Swtich purchase in retrospect, but don't feel bad about a slight delay.
I'm in a weird spot with those consoles, though… my Xbox One has been slowly failing for some time. The drive doesn't work, and hasn't for more than a year. The wifi has been starting to fail on a weekly basis, requiring totally rebooting the console to make it work. The fact that the next-gen Xbox is backwards compatible to everything Xbox makes this somewhat of an easier purchase for me… I can play my old games on the new console and hopefully the older one hobbles along until Winter 2020 when it shows up.
The PlayStation 5 is a little different… we've yet to see what the launch lineup will be, but it's also supposed to support PS4 games, so long as I can move my library forward, I'll likely do it to. It was a launch day, and recently had a little bit of "excitement" when my son decided to put a couple of credit cards inside of it because that's the same as a DVD, requiring me to pull it apart. The drive works again, but it's very long in the tooth and I wouldn't mind the upgrade.
Movies
You know, I don't know how much any of us here are ever just sitting around, counting down the days to the release of a movie. I mean, sure, Endgame and Star Wars… but they're also done. There isn't a Star Wars release on the horizon or even in production as far as we know, and the MCU will continue, but until we see the new stuff, we have no idea of the direction. Still, there's some fun stuff coming up, and we'll likely cover them here.
Ace's Pick: There's only one I'm super looking forward to:
The lightning-lasso swing is so over the top I love it.
Eric's Pick(s):
WOW 2020 will be full of a bunch of beautifully heartless movies with great CGI. I could not care less. Only two movies fill me with anticipation, and that's because I've been keeping up with it since 2017.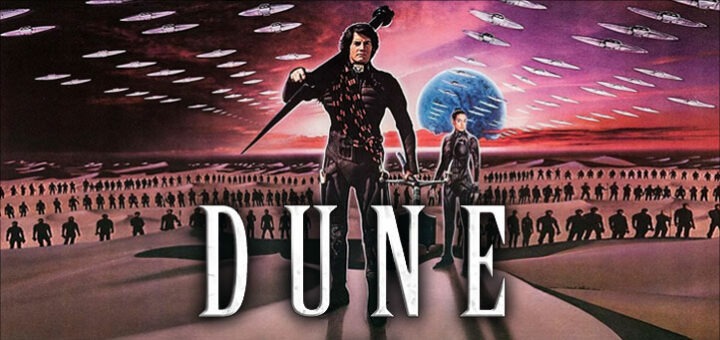 Directed by Denis Villeneuve (Blade Runner: 2049). Written by Eric Roth (Forrest Gump). With a legitimately all-star cast. I haven't read Dune yet, but those factors enough make me ready to go ahead and grab my ticket.
Weathering with You.
Because I'm a filthy American trash man (sorry to disappoint you, Ace), I like the English dub version of Japanese movies. Your Name was one of the most beautiful movies that I finally got around to seeing last year. So another movie from the same studio (with the same band, RADWIMPS, doing music, no less), is enough for me to get all hot and heavy. And, lucky for me, Weathering with You comes to theaters in beautiful, filthy English on January 15th and 16th, so I don't have to wait long.
Nick's Pick(s):
Bill & Ted Face the Music
This movie will probably be terrible, but there's something about seeing them together again, and the silliness that was the original movie and the so-dumb-it-is-fun of the sequel, that makes me think this is exactly the movie that we need in 2020. In a year that's going to give us the Stranger Thing's version of Ghostbusters, this is the 80s classic I'm actually thrilled about.
Mulan
Okay… hear me out. The live-action Disney movies have been pretty much garbage… a shameless cash-in that doesn't require anything effort or creativity for the most part. At the same time… but there's just something about this particular movie that makes it feel like it could work. IÂ love this cartoon… it's easily one of my all-time favorite Disney movies, and this feels like that rare circumstance where the live-action treatment will enhance, rather than just repeat, what came before it.
TV Shows
We didn't put any TV in our "Best of" lists, mostly because I (Nick) didn't think about it when I started that whole thing. Which is weird, because, supposedly we are in the golden age of TV… despite so little of it being watched on actual TVs. That being said… the Mandalorian has proven that this might really be the golden age of television, or at least the golden age of nerdy television… and that's what we care about here.
Even if I do own all of Friends on DVD and the Office on digital. Don't you judge me.
Ace's Picks: More Mandalorian. Season 1 was so satisfying and saved Star Wars for me after that train-wreck known as The Rise of Skywalker.
More Stranger Things. It's one of my favorite shows on Netflix. Season 3 made up for the questionable story elements of Season 2. And given that the show was originally envisioned to be just 4 seasons long, the next one may be the last. And I'd be okay with that. Better that a story has a satisfying end than be dragged out longer than it should have.
Eric's Pick(s): I don't keep up much with new TV shows, but there are two big hitters I can't wait for.
On September 10th, the cast and crew of #WOTonPrime got together to read the first episode of The Wheel Of Time. Production is now on its way and we are VERY excited to see this show come to life! #TwitterOfTime, this is for you. pic.twitter.com/FmWA4zeh2r

— The Wheel of Time on Prime (@WoTonPrime) October 2, 2019
Although technically without a release date announcement, I feel it's a safe bet to say Amazon's Wheel of Time series will come out in late 2020. So far not a lot is known – the cast announced, a few details revealed – but with how strong of a story that Robert Jordan's book series is, I have no doubt that this show will be top-notch.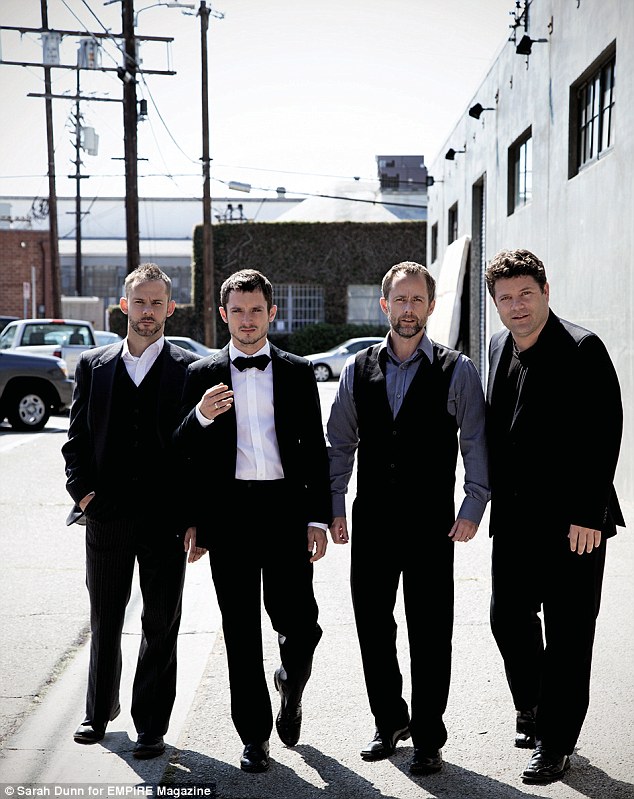 And a series with somehow even fewer details: Amazon's The Lord of the Rings. If you haven't picked up on it, I love Lord of the Rings. I have no idea if this will come out in 2020, but, by God, I'm going to find a way to talk about Lord of the Rings more on this site. That's my new Year's resolution.
Nick's Pick(s):
This year is more notable for shows that I love that are ending… BoJack Horseman and the Good Place will both air their final episodes this year, and it both excites me and bums me out. That being said… there is absolutely one show that I'm just counting down the days for, and if you've seen what I've talked about in the things I like, it probably won't be a surprise…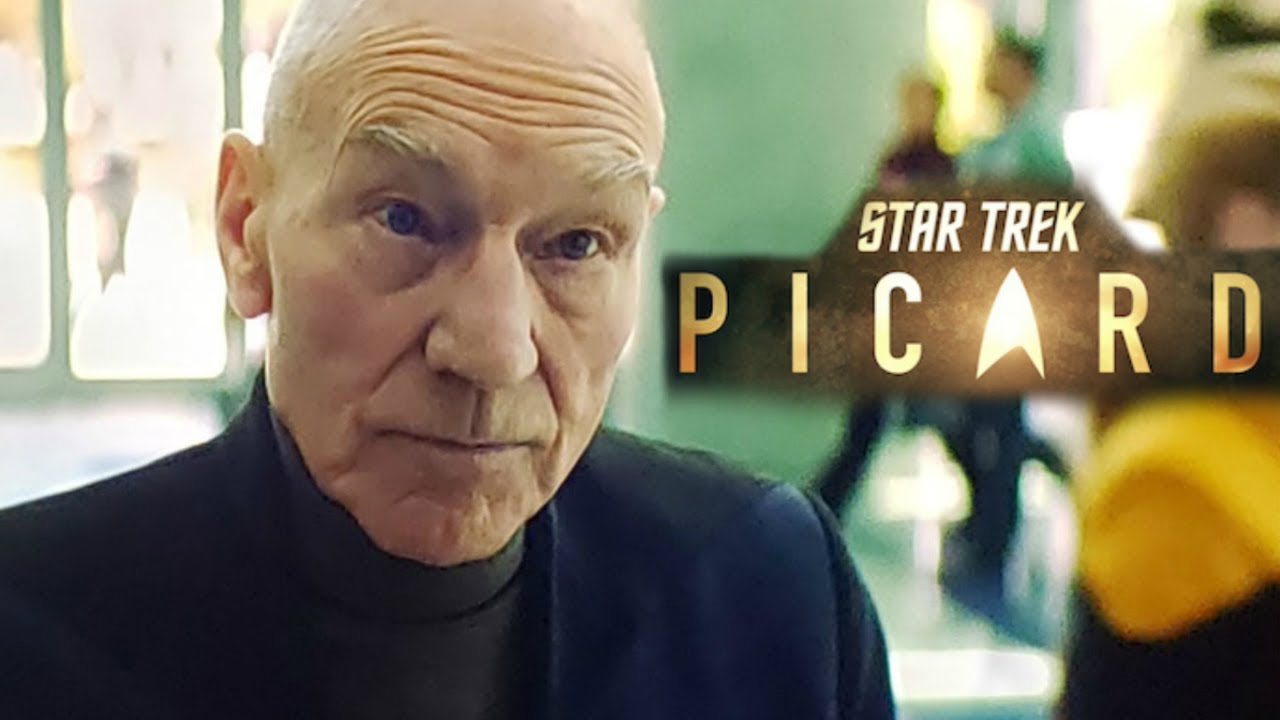 It is such an amazing time to be a fan of the "big two" Star-related shows… we just wrapped up the first season of the Mandalorian, which has done more to energize the fan base than the movies ever have. With Star Trek, Discovery has been a great addition, and the last season was fantastic with the addition of Anson Mount as Captain Pike.
I'll be honest, I wasn't all that enthused about a new Picard series when it was first announced. I love JL Pipes, but I felt that the story was well wrapped up and wanted something new. Or so I thought… then they dropped that preview and saw we're getting some returning characters, plenty of new ones, and a dog. They had me at Seven of Nine… CBS is getting my money.
LEGO Sets
Yeah… this was going to be a tough set. If our best-of lists didn't tip our hand… despite this having its roots as a LEGO site, most of us just really aren't into LEGO any more. We buy them from time to time, but it's not our primary hobby, not by a long shot. It's a consequence of getting older, but also LEGO hasn't exactly made it easy. The Star Wars line has been stagnant for years, Super Heroes is barely a thing, and the company itself has made them kind of hard to enjoy the product.
Ace's Pick: I just want a $150-$200 set of the Razor Crest. That's it. Do the ship justice. I'm sure we'll get a bunch of Mando-inspired sets, like another X-wing, a couple of landspeeders, but let's get a proper Razor Crest. Shoot, just make it a UCS scale. I'd buy that in a heartbeat.
Eric's Pick: I've looked through Brickset's 2020 sets list, and the only set that really stuck out to me was 10270: Bookshop. It has a very You've Got Mail feel to it.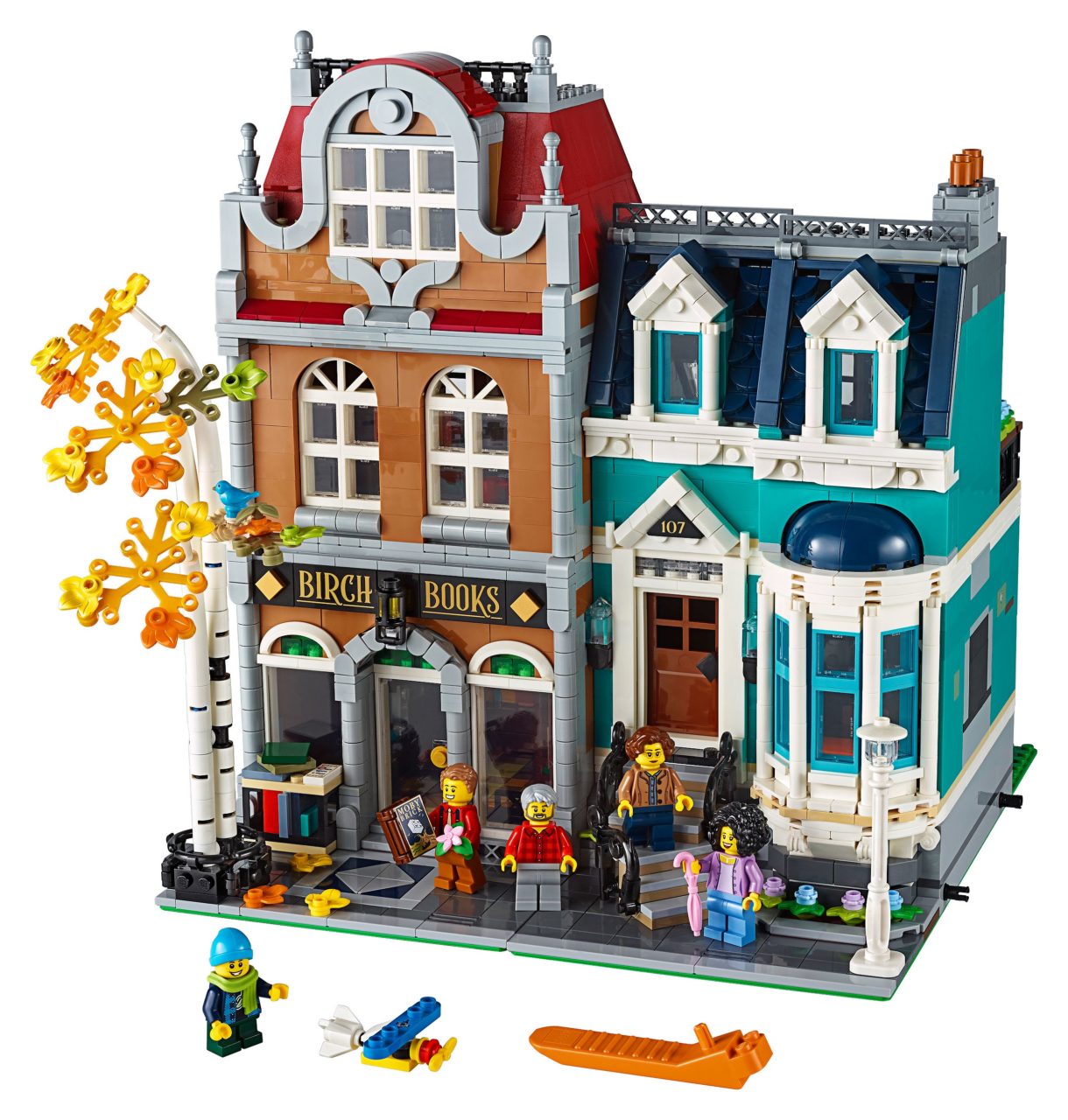 Here's our announcement on it from December.
Though I question LEGO naming the bookshop "Birch Books". Yeah, it's next to a birch tree, but it seems a little close to another word…
Nick's Pick: Yeah, I got nothing. It's just depressing to walk down the LEGO aisle any more and see the lack of creativity and the absurdly high prices. Maybe there will be something that I end up grabbing, or something that Ace asks me to review… but it takes something unique for LEGO to excite me anymore, and I don't know that LEGO is even capable of that anymore.