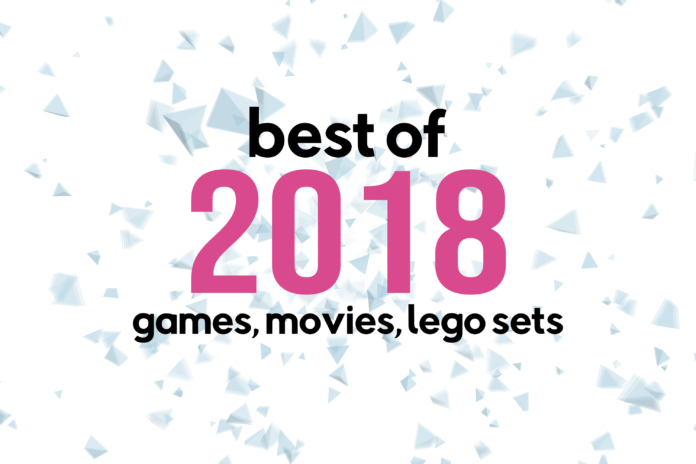 Come on, this was just last year… it's not fair that by the time this publishes, because we are bad at math when we started to schedule these, that it will be two years ago. This was the year where we really worked on changing the focus of the site, we brought on a new writer, and we talked about the Nintendo Switch… a lot.
For this series, we're going to walk through the years and go through some of the touchpoints that we've been through in the big focuses of our site… movies, video game, and of course… LEGO.
Previous Years:
2010 | 2011 | 2012 | 2013 | 2014 | 2015 | 2016 | 2017
Video Games
Ace's Pick: Like I said in the 2017 post, that was the year I started paying more attention to games. And I couldn't have started at a better time because a year later, 2018 would turn up just some absolute stellar games. The top 4 for me are God of War, Spider-Man, Super Smash Bros. Ultimate, and Hollow Knight. While I still hold on to completing God of War on Give Me God of War difficulty as my crowning achievement in video gaming, I really have to give my favorite title of 2018 to:
I more or less retired from Splatoon 2 when Super Smash Bros. Ultimate came out. And for a game to make me stop playing that deserves some recognition.  And in a year of, like I said, stellar releases, this is one that I still get excited to play and gets my adrenaline going like no other.
Eric's Pick: Somehow Ace has more hours on Smash Ultimate than I do, by double, so I'll talk about my other favorite game of 2018.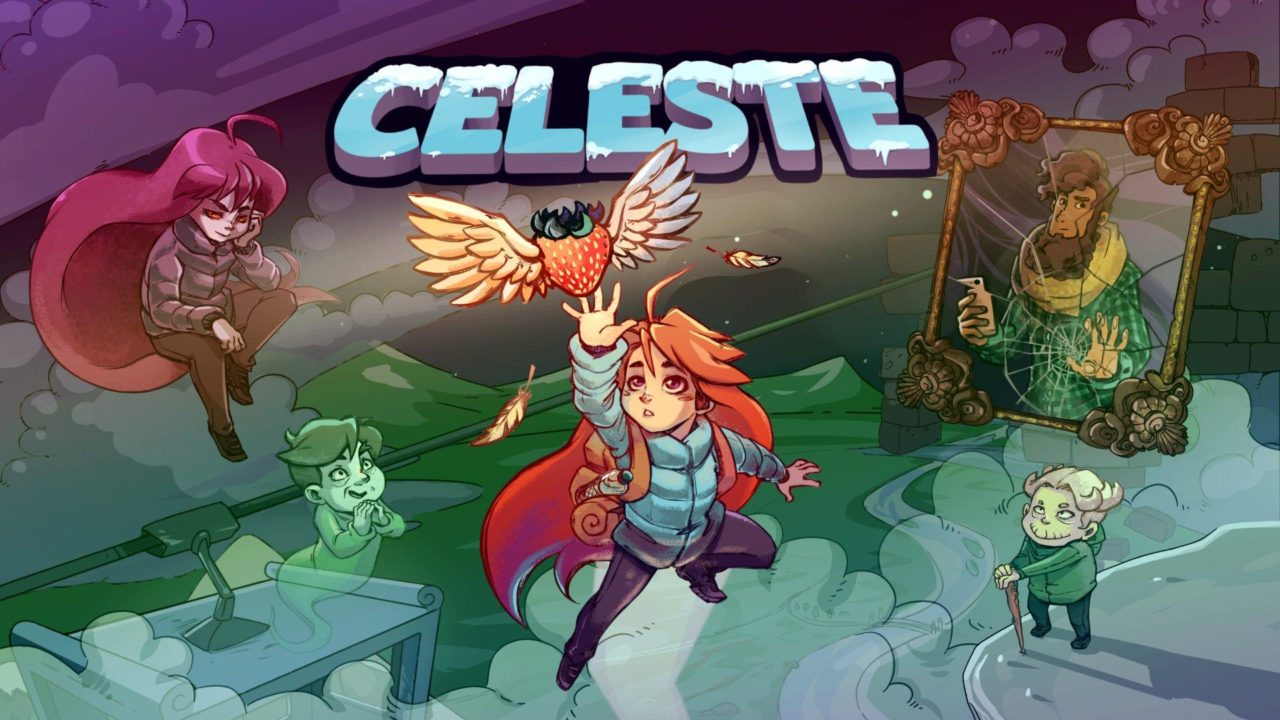 Originally, I picked up Celeste for the Switch and played it while jogging on a treadmill. Which…none of that is the optimal way to experience this game. Maybe it's just me, but I find Celeste to be nearly unplayable on the Joycons, and it feels like the precise input needed is always slightly off. So earlier this year, when Epic Games offered Celeste for free on PC, I grabbed it and played it with my Xbox One controller. And it's crazy how much better an experience a good controller can make. Celeste quickly became one of my favorite platformers of all time, right up there next to the big boys: Super Mario World and Donkey Kong Country: Tropical Freeze. It's a game that is perfectly designed, and wickedly hard. I thought I was a bad boy being able to beat the main game in about an hour and a half, and then the new Chapter 9 DLC came out and beat me down again and again.
That isn't to say the game is too hard. Celeste offers all sorts of accessability options, which in 2019's all-inclusive gaming environment, is absolutely awesome. Even if you're trash at platformers, I recommend giving Celeste a try. You can do it.
Nick's Pick: I know it's because it's still fresh and all, but 2018 was just a bang-up year for gaming. Smash Ultimate came out and consumed Ace completely… it turns out that he has only been a virtual recreation, and hasn't actually left his couch since it came out. Seriously, I just checked, and he's put more than 500 hours into the game.
I don't have a leg to stand on, I suppose, as I've 109 hours into Assassin's Creed: Odyssey, which came out in 2018. We got Octopath Traveler (probably at least 50 hours), Pokemon Let's Go Pikachu (40 hours), Red Dead Redemption 2, Far Cry 5 (30 hours), and a bunch of others. There were some real great indie games in 2018 as well, stuff like Donut County, Minit, the Messenger, and the amazing Celeste. There's also Beat Saber, the only game to date that has made me actually consider getting a VR headset.
There were some real wet turds in 2018 as well… Fallout 76 was a game so bad that it looks to have done permanent damage to Bethesda (and deservedly so). Call of Duty: Black Ops 4 dropped the single player and a good chunk of the player base along with it (I gave up before WW2), sports games went full microtransaction, and Sea of Thieves was the best idea that ended up being just terrible.
For me, though, the game was defined by two different games, both PS4 exclusives, both single-player, that stand as not only the best games of the generation, but of probably the last decade or more. Yeah, I know, we pick one, but I came up with this insane idea, so I'm going to break my rules and pick them both: Marvel's Spider-Man and God of War.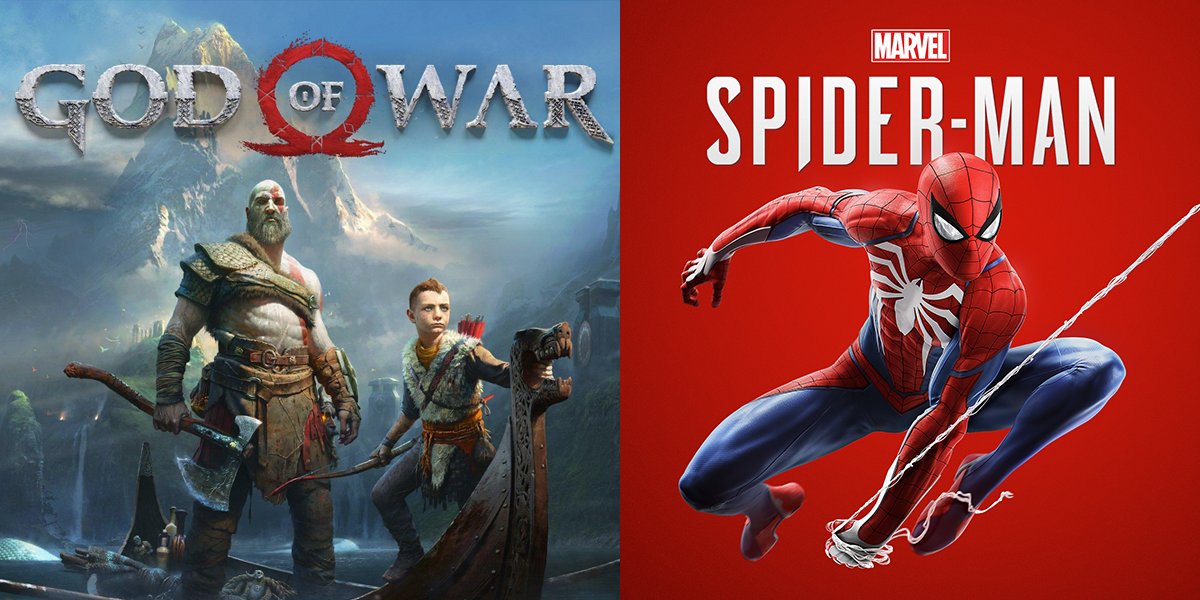 There is no reason for God of War to have been as good as it was… the first three games are non-stop action, violence, and bloodshed. When the teasers came out, it showed an older Kratos, which was fine… but also that he was responsible for a kid. There is no reality where Kratos should be allowed around a child, after, you know, being tricked into killing his wife and daughter before the first game.
Past the plot reasons, companions in games in general are awful a great portion of the time. When we got the game, it was a revelation. Not only was the companion not awful, Atreus was actually awesome and a hugely important part of the game. The gameplay was incredible, the story even more so… not only God of War a worthy new entry into the series, it is probably the best game of the series.
Spider-Man had the benefit of a pretty amazing-looking trailer that was shown at E3 earlier in the year. The only problem with it was that it was a comic book game, and those miss far more often than they end up hitting. Yet, after playing it… this is probably the best comic book game ever made. Not only is the story amazing, a faithful look at the mythos of Spider-Man in a different light, and an open world that actually makes you want to explore it… it makes the basic elements of gameplay: moving, swinging, travelling, just insanely rewarding and fun. I can't think of another game that includes a fast travel, but you never want to use it.
Movies
Ace's Pick: No contest: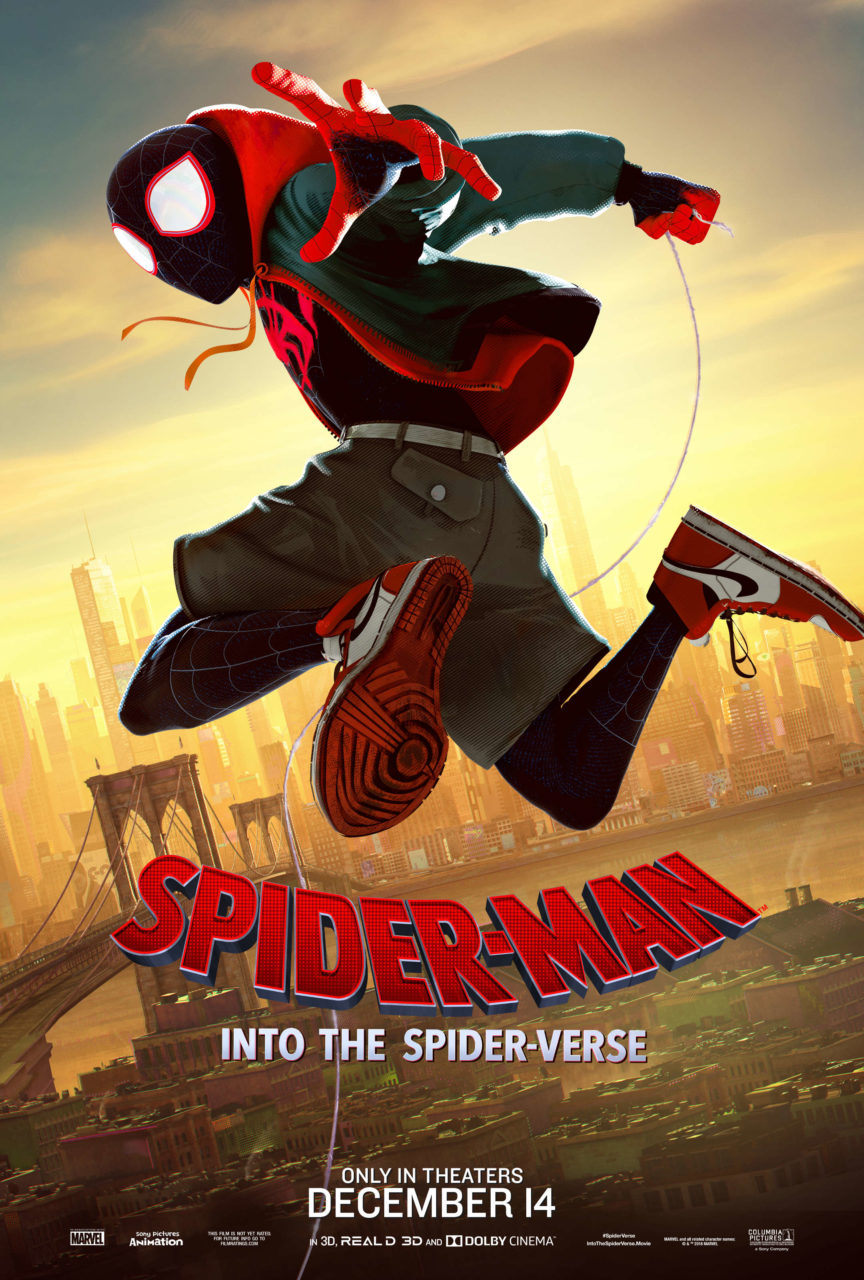 Nothing even comes close. It's on heavy rotation in my house. I love it, my kids love it, even my wife enjoyed it and she's not really into super hero movies. I waxed poetic about Spider-Man: Into The Spider-Verse before in my write-up / review. Everything in there still holds true. The style, the story, the visuals, the soundtrack, pacing, characters, plot, voice acting, everything. There's humor, there's drama, there's heart, there's loss, there's redemption. It is one of rare films where every aspect just shines through 100%. I mean, you are CRAZY if you haven't seen this movie yet. It's one of the best, if not THE BEST Marvel super hero movies ever made.
Eric's Pick: Once again, I'm the odd man out between these other two guys. I talked about my favorite movie last year in my Best Of post, so just go read that to hear how much I love Molly's Game.
Fun fact, this poster is horrible and barely conveys what this movie is about. Which is of course why I chose it.
Nick's Pick: This is simultaneously the easiest and hardest pick I have to make in all of the years… 2018 had some good, even great, movies, but there are two that stand out… and both happen to be comic book movies: Black Panther and Spider-man: Into the Spider-Verse. I… honestly don't know how to pick between the two of them.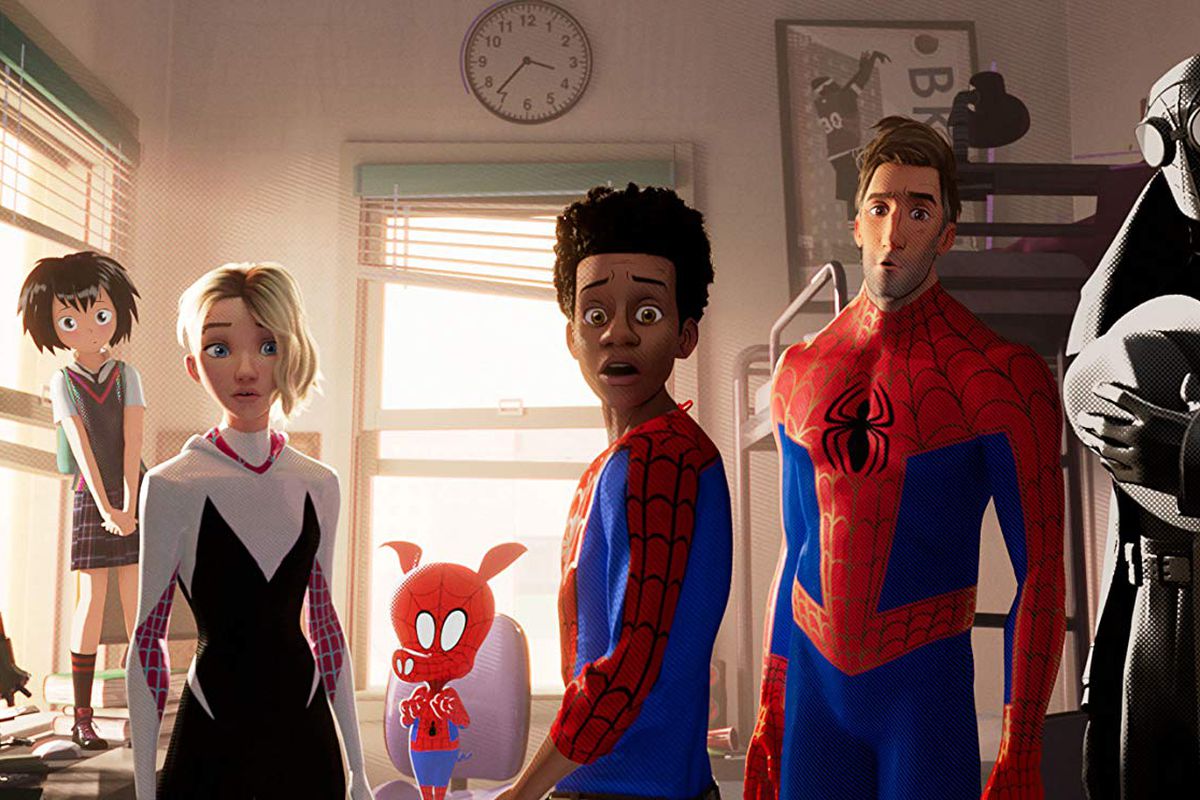 A week ago, a coworker asked me during a discussion about movies, where I was being my normal critical and snarky self, if there was a movie that I couldn't come up with anything I didn't like about it. After thinking… I named Into the Spider-Verse. It may just be literally the perfect comic book movie, that absolutely nails the characters and continues to surprise throughout the film. Ace already said enough about it above, so just chalk up the rest of my stuff as "ditto."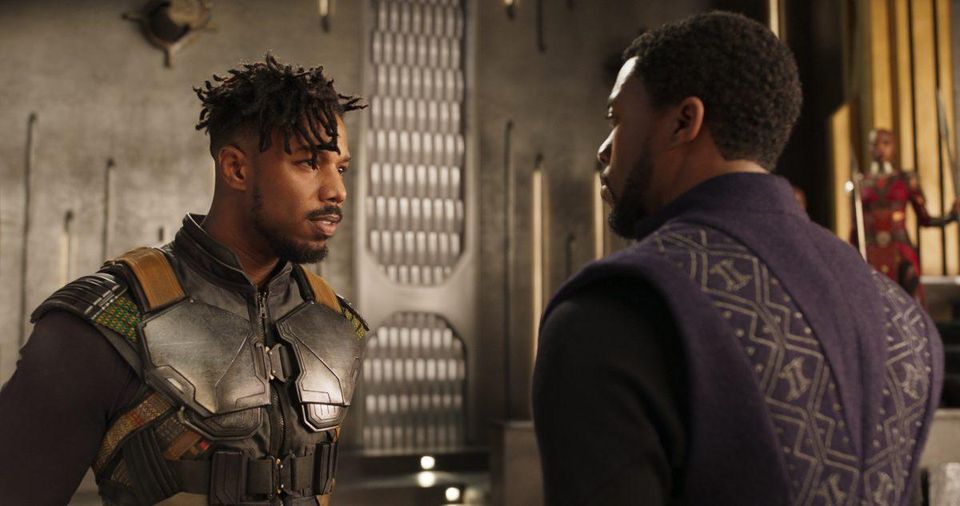 Black Panther, by contrast, does have a few things that I would quibble over, but at the same time… it's what I still think is the absolute best the MCU film made to date. The characters are deep and complex, and the villain, Killmonger, is by miles the most fascinating "bad guy" that Marvel has ever given us. He was clearly bad, and a lot of what he did wrong… but the beauty of the movie is that he was also right. He was doing the wrong things for the right reasons, and it had a complexity and depth that the rest of the MCU, which I love, hasn't ever aspired to.
LEGO
Ace's Pick: One sub-theme of LEGO's Creator line that I am really enjoying is the amusement park sub-theme, and in 2018 we were graced with this feat of engineering: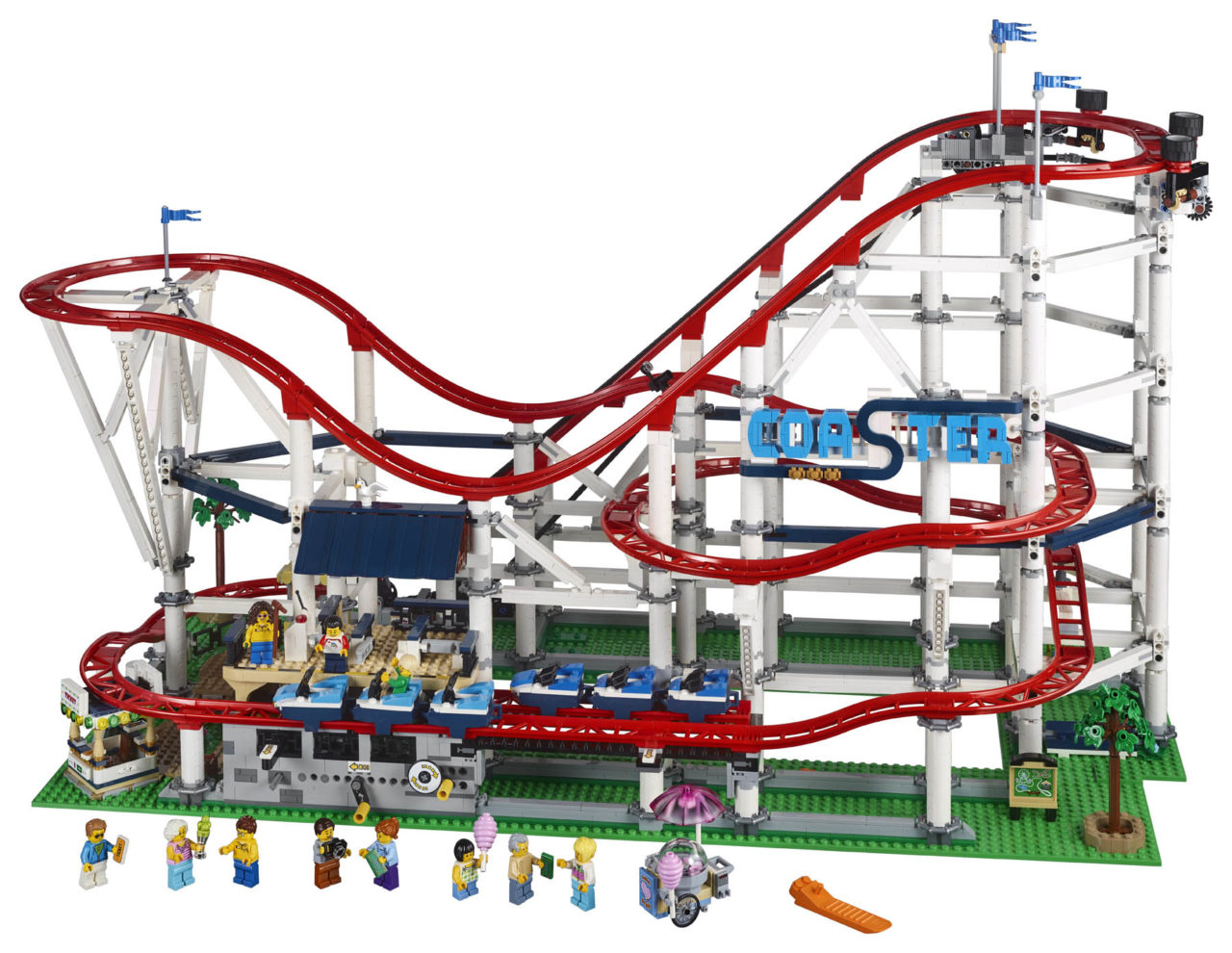 10261 Roller Coaster looks right at home next to the Ferris Wheel and Carousel sets for obvious reasons. This set is also just MASSIVE in the sense that you'll need a wide area to accommodate its large footprint. The actual roller coaster cars moves smoothly and travels quite quickly down the tracks. The only flaw is that the set does not come with a motor, which is just criminal. There's something quite satisfying watching the cars go up and around over and over again, even more so when two cars are going at once, without having to manually crank them up the incline.
Eric's Pick: Oh, Harry Potter. Harry Potter. If you kept up with our Advent Calendar stuff this last month, then you know I love it. So when Lego announced a reboot of the Harry Potter series, I was all about it.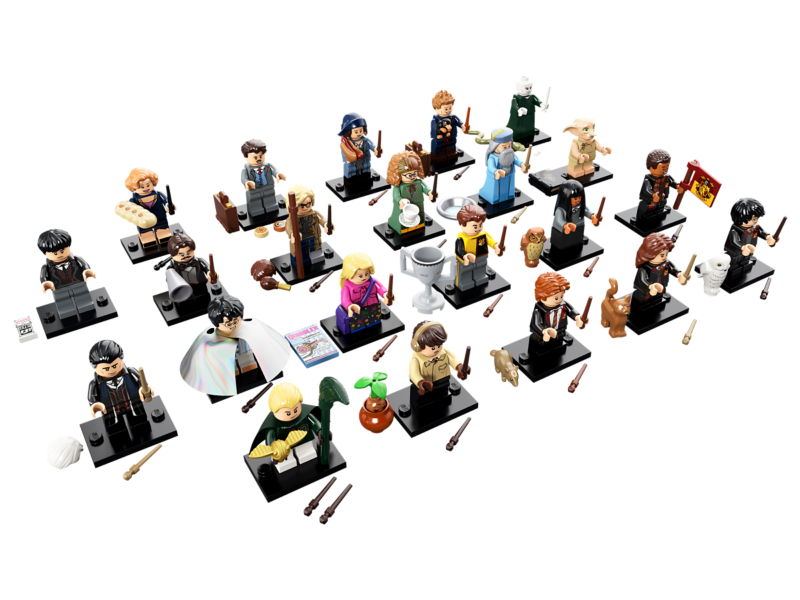 So the Collectable Minifigures, of course, are the best way to get a nice range of Harry Potter figures. The only tricky part is avoiding the god-awful Fantastic Beasts stuff. Plus, we got the introduction of the "teenage" legs, which is a big enough deal to warrant it's own article that I never wrote. Currently, the "rebooted Harry Potter" Lego sets are for Goblet of Fire, so I'm looking forward to Order of the Phoenix and Half-Blood Prince sets, which we never got enough of the first time.
Nick's Pick: I didn't buy any LEGO in 2018 for myself. I probably got a few sets for my daughter as gifts, and I probably got my son Duplo for Christmas that year… but I didn't buy myself anything that I remember. I'm taking a pass, as I just ignored LEGO for a year to focus on movies, video games, and other stuff.