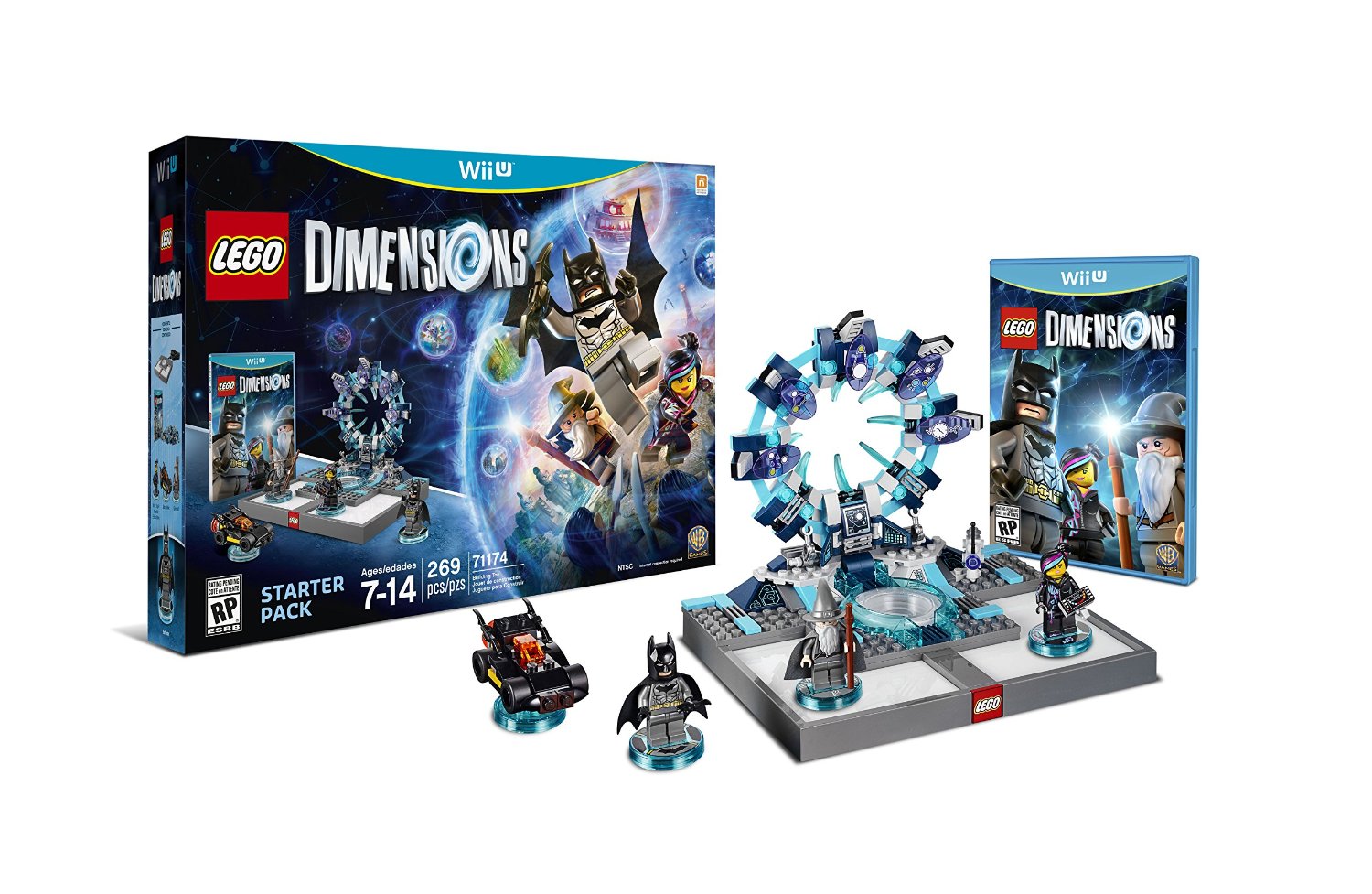 Well, maybe not EVERYTHING but we're going to try and break this down for you and give you as much information as possible to make it as easy to understand. The game launches this Sunday September 27, 2015 with four different product lines. Which ones do you need? How much is it all going to cost? Are there any exclusives? Our aim with this article is to answer all of those questions.
Exclusives
The first thing we should talk about is exclusives. As far as I know, there is one retailer-exclusive and that is 71215 Ninjago Jay and that one belongs to Toys'R'Us. He is priced at $16.99. Toys'R'Us is also getting a limited time exclusive in 71222 Chima Laval. They have it until Wave 2 is released on November 3, 2015. After that date, that fun pack will be available at all major retailers carrying LEGO Dimensions.
Where To Buy
All of the links in this article point to Amazon with a few exceptions. Amazon has a LEGO Dimensions store and, not gonna lie, they are our preferred affiliate partner. If you're still shopping around, there are a few deals to be had on launch day:
Toys'R'Us will be open at 8:00am this Sunday for the launch and is offering a $10 gift card with the purchase of any Starter Pack. They are also offering another $10 gift card with a Level, Team, and/or Fun Pack purchase of $35 or more. Be aware that their Fun Packs are priced at $16.99, Level Packs at $31.99, and Team Packs at $25.99. I would definitely recommend getting a price match at the Guest Services counter.
Best Buy has a Gamer's Club that is probably the best deal in town right now, especially if you plan on getting a lot of the packs. The Gamer's Club has two membership levels, it's the "Unlocked" level you want to pay attention to. It's $30 per year, but with that you automatically get 20% off all of the Dimensions sets. Combine it with a My Best Buy rewards membership and you could be netting some serious savings. Purchasing one Starter Pack and two Team Packs will already pay for the membership cost. After that, you can get 20% off all of the Fun Packs, Level Packs, and Team Packs to your heart's content. The only hiccup in signing up is that the membership requires in-store activation. But once you get passed that, you're golden.
As far as I know, Target and Walmart do not have any special deals going on, but that may change when their weekly flyer comes out on Sunday.
The Starter Pack
Level Packs
Team Packs
Fun Packs
Costs
Just to get started with the game you're looking at $99.99 MSRP for the Starter Pack. That's the bare minimum you'll need to enjoy the game. You get three minifigures and a mini Batmobile and the all important Toy Pad portal. After that, each Level Pack beyond the starter set will set you back $29.99 per level and with it you get an additional character, two more vehicles, and a whole new level to sink your time into. Thankfully, the Team Packs and Fun Packs are purely optional. But if you can't handle playing the Scooby-Doo level with Batman, then you're looking at $24.99 for the Team Pack. Fun Packs, as in it's fun to throw away more money, are $14.99 each and there are 15 to choose from at launch. If you're the type to get them all, your grand total for launch day before any taxes or shipping is a whopping $464.79. Best Buy's Gamer's Club Unlocked is looking pretty good right about now, eh?