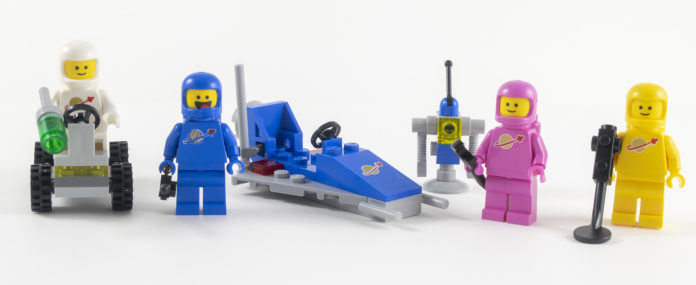 When the LEGO Movie 2: The Second Part sets were announced, there was one set that stood out even to my dark-aged heart as the one to buy: 70841 Benny's Space Squad. At the time, we had no idea how it was going to fit into the movie, but I think everyone can get on board with a rainbow spectrum of classic space characters in a low price ($9.99 SRP in the US, and frequently marked down on Amazon).
I wasn't a Classic Space fan as a kid. I had a couple of sets, but my jam as a kid was actual space stuff. I liked Sci-Fi for the stories, but I was obsessed with learning about astronauts, astronomy, and the Space Shuttle. I may have watched Sci-Fi, but the stuff I designed and built were things like the Saturn V rockets or the Voyager probes. Star Trek: The Motion Picture may be an tediously awful film, but I know there's a picture of me building the V'ger probe using Construx.
Despite that, I've come to love and respect the line as a kid, and every time it pops back up I try to buy some of them because I want the line to do well. Sadly, LEGO seems dedicated to killing off that line for whatever reason, and it's always languished or been priced
If you haven't seen the movie (and I mean, why haven't you), the set itself was from a very short bit during the song "Not Evil." By short, I mean the characters were seen for less than ten seconds and I don't think we ever saw them again at the forefront. "Never see them again" could really describe most of the main characters in the movie, which I enjoyed, but it was laser focused on a few of the old ensemble and the rest were pushed to the background.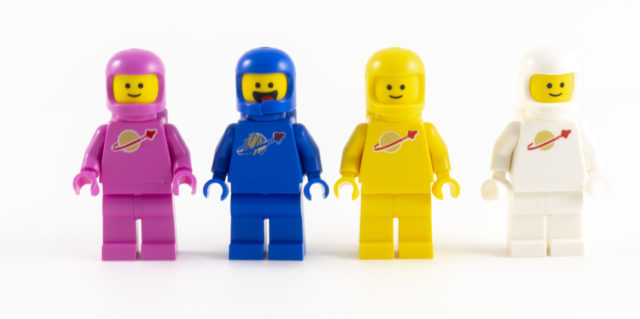 We get four figures… Lenny (Pink), Benny (Blue, obviously), Kenny (Yellow), and Jenny (White). Yes… Lenny is the pink character, and there's nothing at all wrong with that. I mean, we only know the names because they're on the back of the box, so call them whatever you'd like. Benny is the only one that's unique, but unchanged from previous versions, and the rest are color swaps of the classic space design.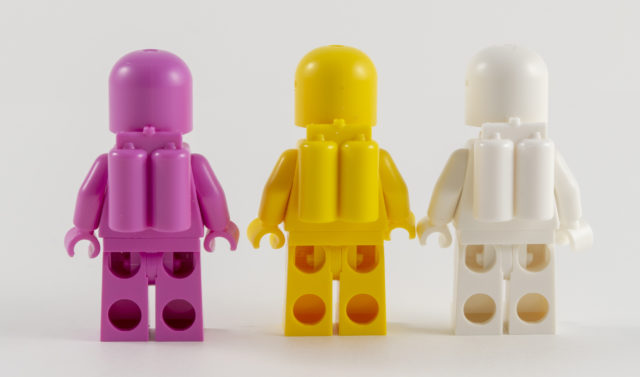 If you've seen the movie, you know that there's a better version of Benny that I would have loved to see here. It's also, unfortunately, the only one of the makeover styles that hasn't shown up in a set as of yet. Or the alt face could have been with hearts for pupils… that would have been fantastic.
Even without that, though, this is a great lineup. It's similar to the City character packs that you can get which usually come with a mix of profession characters (firemen, divers, mining). They have had 3-4 figures, and come with vehicles that fit as well, and have been great value.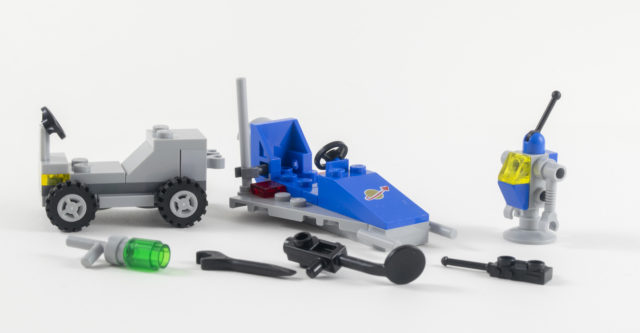 Besides the figures, we get some simple little space-type sets. They feel more like Polybag style stuff than what you'd get in a set like this. All of this stuff, except for the little robot, does appear on screen, but they're the smallest parts or incomplete. That being said, they're clearly inspired by Classic Space, or could even be re-imaginings of classic space stuff. If you saw them next to the classic stuff, the only thing that would look off would be the colors.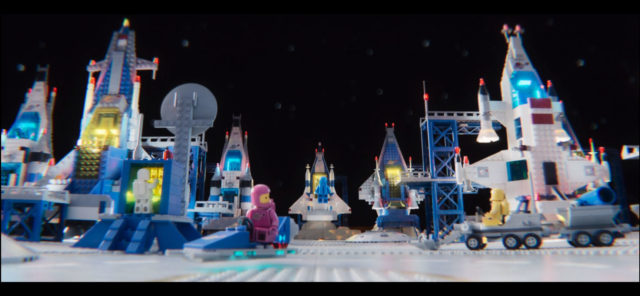 This is a stellar little set that's simple, but packed with everything a LEGO set should be. I love the mix of colored characters, and while it's light on parts to make anything, there's still enough to spark the imagination. It doesn't matter that the scene in the movie was somewhere around four seconds long… the set stands by itself as a great little purchase. It's everything we remember about LEGO as kids, except it was modern LEGO that somehow made it. It's a very solid five out of five, and even if you're not into space, a worthwhile thing to have just for the fun of it.
You can, and should, buy 70841 Benny's Space Squad on Amazon.com. As of this writing, there was a small markdown, bringing it under $9.