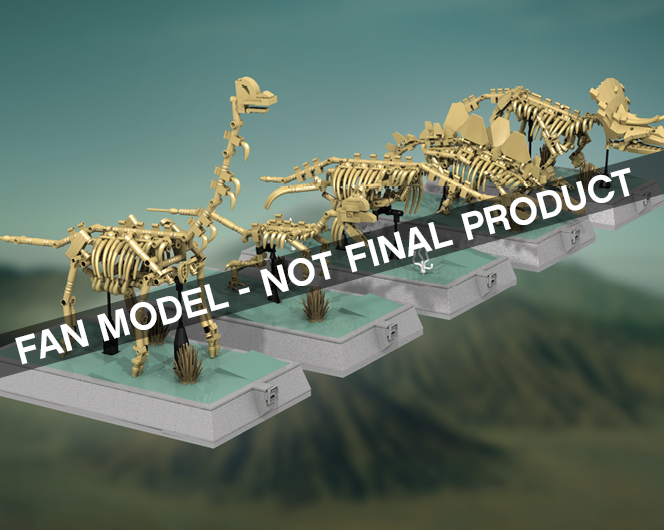 The LEGO Ideas blog was updated earlier today detailing the results of the Third 2018 review cycle. Only one set made the cut and it was Dinosaur Fossils Skeletons – Natural History Collection by Mukkin. There is, however, another set that "requires further review" and it would be Playable LEGO Piano by SleepyCow.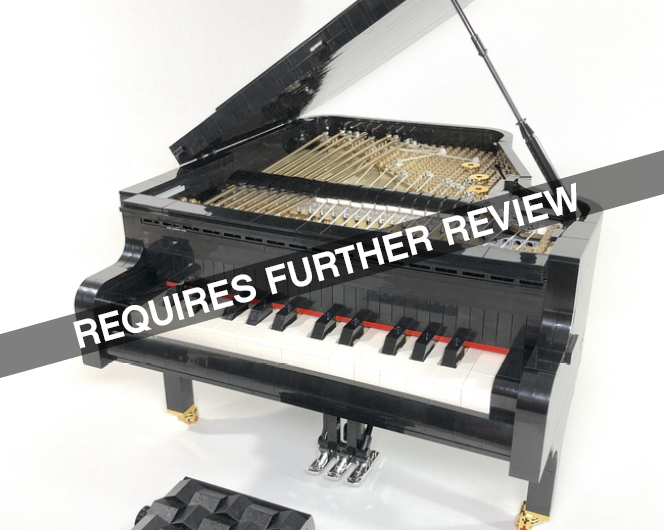 This is the one i am really hoping gets approved. As much as I appreciate science and dinosaurs, a playable piano is something LEGO NEEDS to do.
Look, it's great that LEGO can be a medium used to make many different things, many different functional things. Whatever LEGO puts out at retail, at the end of the day when the set's all built, the thing you just built is a child's play thing. The things that come out of the AFOL community are also play things, a lot are "models" though because how often do the MOC's actually get played with? Those models I would consider little pieces of art though. I don't say any of that with disdain but at it's core, even the majority of those things are just toys. But it's another thing when that medium can create something that transcends from a child's plaything into a tool or an instrument that can be used to create other things, other pieces of art. A Playable LEGO Piano can be such a thing. And I want that thing to be real.
You can watch the announcement video below:
The other sets that didn't make the cut are Chemical Plant, Food Stand Diners, and the Queen Victoria Cruise Ship.
On a side note, it pains me to see the URL structures that the LEGO Ideas site uses. For the Playable LEGO Piano, this is what the URL looks like:
https://ideas.lego.com/projects/a4e4413f-8488-4551-ac9d-9e7f8c35154e
For the blog post titled LEGO Ideas Third 2018 Review Results, it's worse:
https://ideas.lego.com/blogs/a4ae09b6-0d4c-4307-9da8-3ee9f3d368d6/post/2ab4a496-4f3c-4cf1-99de-c5d0212ddac9
I mean, what the hell is that? It's as if SEO doesn't matter to them.