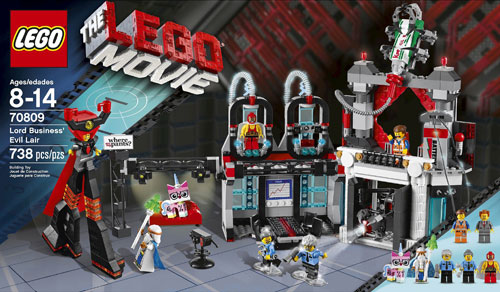 I didn't think it would happen this soon, but a Movie set has already been struck by the discount hammer. Amazon is offering 70809 Lord Business' Evil Lair
at a 21% discount down to $54.99 from $69.99 MSRP. No other Movie sets are discounted as far as I can tell. If you're undecided about picking this up, Nick had the honors of reviewing this set.
Thanks to lithicbee for the tip.