Ah, The LEGO Movie, what a great movie! Too bad the sets were hit and miss. Today's polybag, 30282 Super Secret Police Enforcer, is, sadly, a miss.
The polybag is a pretty good army builder: it comes with a generic cop great for army building and a small vehicle. This Police Enforcer vehicle is in the standard black and white police colors.
There are some trans-red and trans-blue elements for police lights. I do wish that one of the cones in the front was trans-blue to balance the red vs blue.
While there are two control sticks, the Robo SWAT cop can only use one while he holds his gun. There's no obvious place to store the weapon so either he has to hold it the entire time or stick it in one of the exposed hollow studs in the back.
I doubt this is the intended storage method for the weapon.
The vehicle doesn't seem to be inspired by anything in the movie. At least I don't think it is, I'm not about to go back and rewatch it. But even if there was an instance of this dinky Enforcer vehicle being on screen, no matter the source, the overall design is just mediocre. A small flying vehicle, made in mostly black and white, some trans elements, all to make it look police-y. But it's an open cockpit design, doesn't look like anything based on real life, and mostly unremarkable.
I say mostly because there are two sections that are built on a hinge brick allowing for an angled design. That's really the only interesting part of it. I remember WyldStyle's motorcycle having some interesting angles on it too, so seeing the same effort put here is nice to see, but really we're just talking about polishing a turd.
Does It Suck or Does It Rock?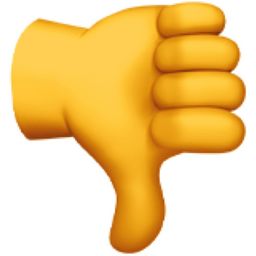 If me calling this set a turd wasn't a big enough clue, let me spell it out for you: this set sucks! Sure it's a great army builder, it looks like it can join any Super Secret Police layout or army or whatever, but the design is just so bland it's really not moving the needle for me.
Sponsorship
There's no sponsor this week, and with sponsorships lasting a whole week, you can get plenty of exposure for mere pennies. Pennies I say! Want to sponsor a review? Send me a message to admin@fbtb.net or hit me up on discord of the polybag set you have that you want me to review. If selected, in exchange for the set you'll get a mention right here in the review post and a link to your website or social media account or just about anything else.. Nearly free advertising, so what's stopping you?
You Can Win This And Every Other Polybag I Review This Year
I'll be raffling every polybag I review this year in one big lot, all 260 sets (with the possibility of more). Each set will be individually stored in a ziploc baggie complete with the extra pieces, instructions, and the actual polybag bag it came in. The cost of a raffle ticket is just $1 USD and you can enter as many times as you want. Send a PayPal payment to paypal@fbtb.net for $1 USD for every ticket you want to purchase. DO NOT send one payment for multiple entries i.e. do not send one $5 USD payment for five tickets; five $1 USD payments must be made instead. Raffle is open to everyone in the world except where raffles are illegal. Be sure to put "POLYBAG RAFFLE" in the notes section of the payment in order to be entered successfully. Winner will be drawn sometime early January 2023 and contacted at the PayPal email address the payment was sent from to arrange for delivery. For a running list of all the sets that you can win, check this Google spreadsheet.