It's been a long time since I've watched The LEGO Movie, so today's set, 30280 The Piece of Resistance, is a bit lost on me.
I remember enough, though, that the Piece of Resistance is the cap to the Kragle. I also remember that it it got stuck on Emmet's back. Emmet found it when tumbling through a hole and landing right in front of it. If there ever needed to be example of dumb luck, this would be it.
This polybag recreates that crucial scene. I don't think there's any other set in the entire theme that let's the builder recreate that scene, just this one. And it's a polybag. Other sets that have Emmet with the Piece are just that, him and the Piece in whatever happened after he got it. It's kind of mind boggling. It's like if the "No, I am your father" scene was a polybag with handless Luke on a catwalk.
Okay, maybe it's not AS a dramatic of a scene, but everything that happens in the movie is basically because this guy had the dumbest luck and accidentally found the Piece before Wyldstyle could. And that pivotal scene is right here, in a polybag.
The base has a bit of action. Turn the Technic element and the Piece of Resistance pops a slope off. Woo *yawn* hoo.
Bricklink lists this minifigure as unique, only coming in one set. but is listed "without Piece of Resistance". But that's the only differentiator and doesn't really make this unique, no matter what Bricklink thinks.
And I have no idea why Emmet's carrying a coffee cup. I don't think he had it when he fell down the hole.
Does It Suck or Does It Rock?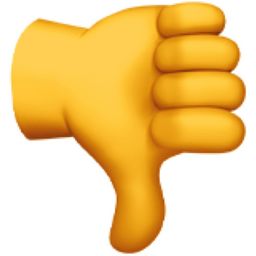 This set sucks! Despite capturing a key scene from The LEGO Movie, there's no reason to own this set. Maybe a polybag was the right size, because I can't think of how it could be a set any other way, maybe a $10 boxed set. But even then there's really not much here to get excited about.
Sponsorship
There's no sponsor this week, and with sponsorships lasting a whole week, you can get plenty of exposure for mere pennies. Pennies I say! Want to sponsor a review? Send me a message to admin@fbtb.net or hit me up on discord of the polybag set you have that you want me to review. If selected, in exchange for the set you'll get a mention right here in the review post and a link to your website or social media account or just about anything else.. Nearly free advertising, so what's stopping you?
You Can Win This And Every Other Polybag I Review This Year
I'll be raffling every polybag I review this year in one big lot, all 260 sets (with the possibility of more). Each set will be individually stored in a ziploc baggie complete with the extra pieces, instructions, and the actual polybag bag it came in. The cost of a raffle ticket is just $1 USD and you can enter as many times as you want. Send a PayPal payment to paypal@fbtb.net for $1 USD for every ticket you want to purchase. DO NOT send one payment for multiple entries i.e. do not send one $5 USD payment for five tickets; five $1 USD payments must be made instead. Raffle is open to everyone in the world except where raffles are illegal. Be sure to put "POLYBAG RAFFLE" in the notes section of the payment in order to be entered successfully. Winner will be drawn sometime early January 2023 and contacted at the PayPal email address the payment was sent from to arrange for delivery. For a running list of all the sets that you can win, check this Google spreadsheet.