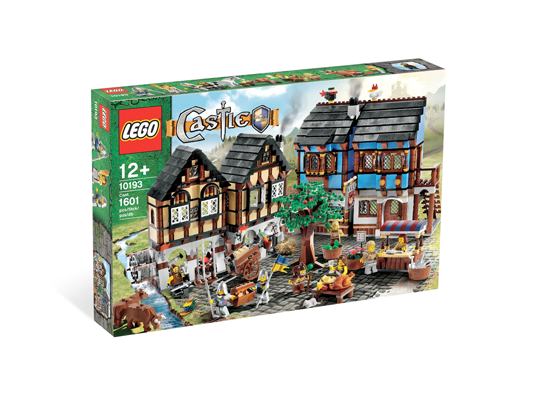 LEGO Shop@Home has debuted a 'Retiring Soon' to inform customers of sets that are, like the page says, retiring soon. I'm sure we've all had that feeling where you're browsing their site and see the dreaded words "Sold Out" or "Call to check product availability" under set names. Well this page will help make it easier to know when a set is approaching the end of their lifecycle.
Currently, there is one set in particular on that page that is worth mentioning and that is 10193 Medieval Market Village. It is a fantastic set with tons of play features and can fit into just about any Castle-themed setting. At $99 for 1,619 pieces, you get your money's worth and then some. Amazon has this set for 10% off at $89.86, but buy it from Shop@Home and get free shipping AND VIP points while you're at it.
Thanks again to ufjason for the heads up.