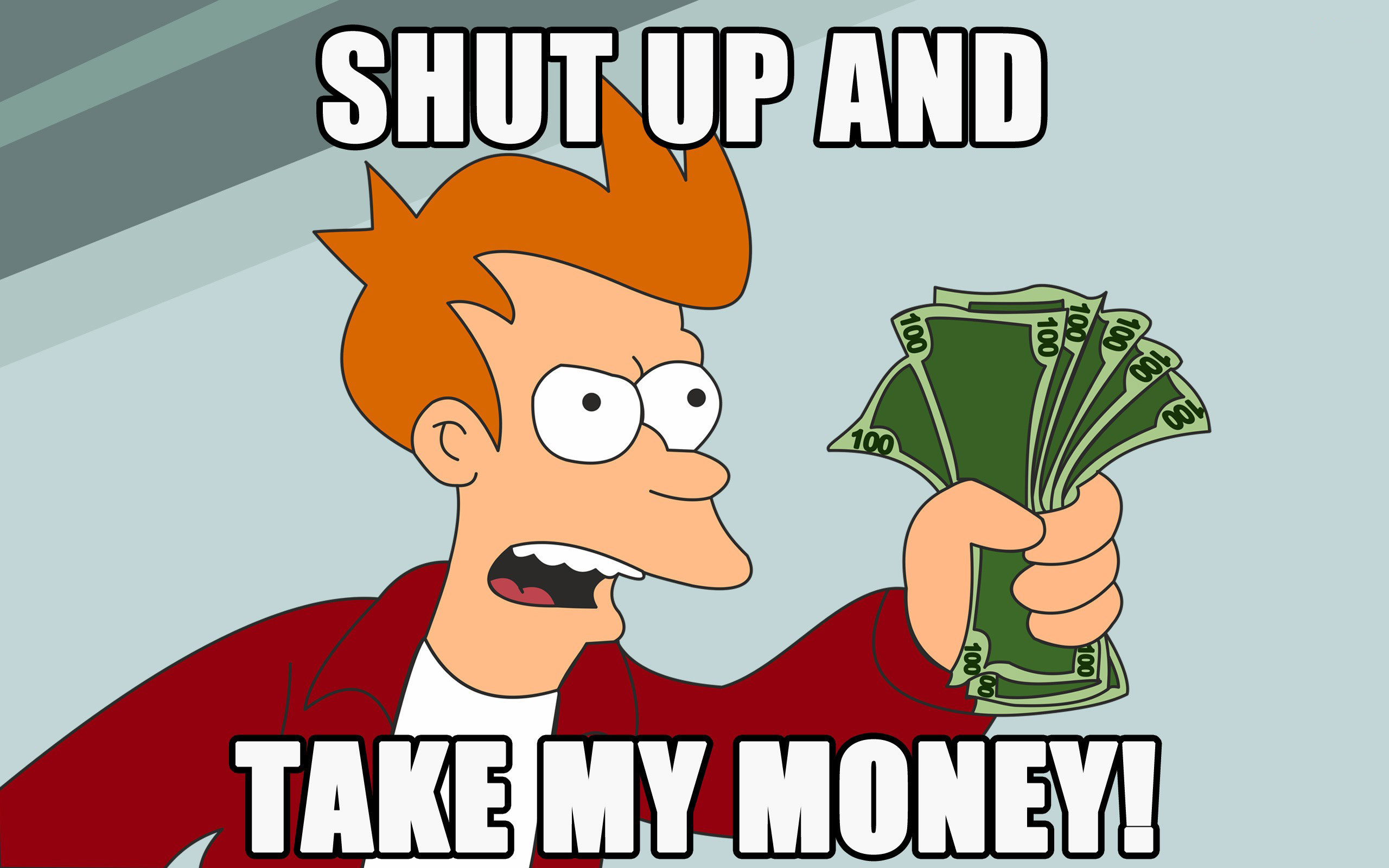 Update 2: It's sold out now and listed as "temporarily out of stock". Your best bet at this point is to wait it out until October 10th when double VIP points promotion starts and get 1,598 points for your purchase which translates to… at least five bucks. And in case you're wondering, no, I couldn't get one.
Update: Assuming of course the site will even work for you. Been trying to purchase for about an hour now? Site won't keep me logged in, checkout fails at pretty much every step, I'll randomly get logged out. It's as if there's a newly released product that's high in demand that would cause the site to fail or something…
This is all I can think about right now:
You can now drain your bank account purchase 75192 Millennium Falcon directly from LEGO Shop@Home for the princely sum of $799.99 plus whatever taxes that may apply. You'll need to be a VIP member for the early access so make sure you're logged into your account. You'll for sure get free shipping and I think that mini green dragon mech from Ninjago. And you'll also get the problem of trying to figure out where to put the damn thing, built or unbuilt.
I know, I know, first world problems and all that…