Ah, super jumpers! Those were dumb weren't they? Not sure how long they lasted, it felt like just one year, maybe less. Bricklink lists 23 sets to have it, so yeah, sounds like just a year. Out of those 23 sets, 30305 Spider-Man Super Jumper is only one of two polybags to ever be graced with the thing.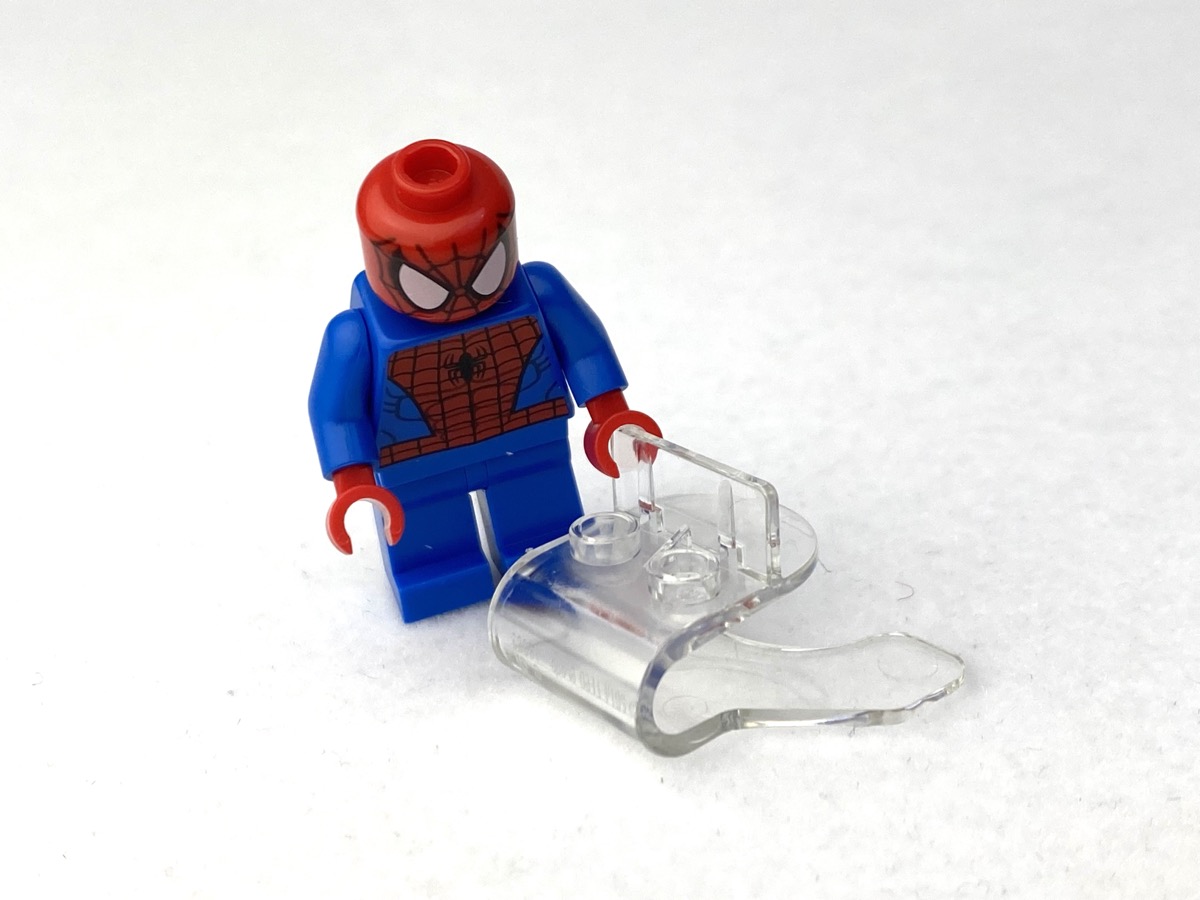 The super jumper element is this plastic (duh) element where you snap a minifig onto. I say snap because that is literally what happens when you put it on. There's a pretty satisfying locking sound when it happens.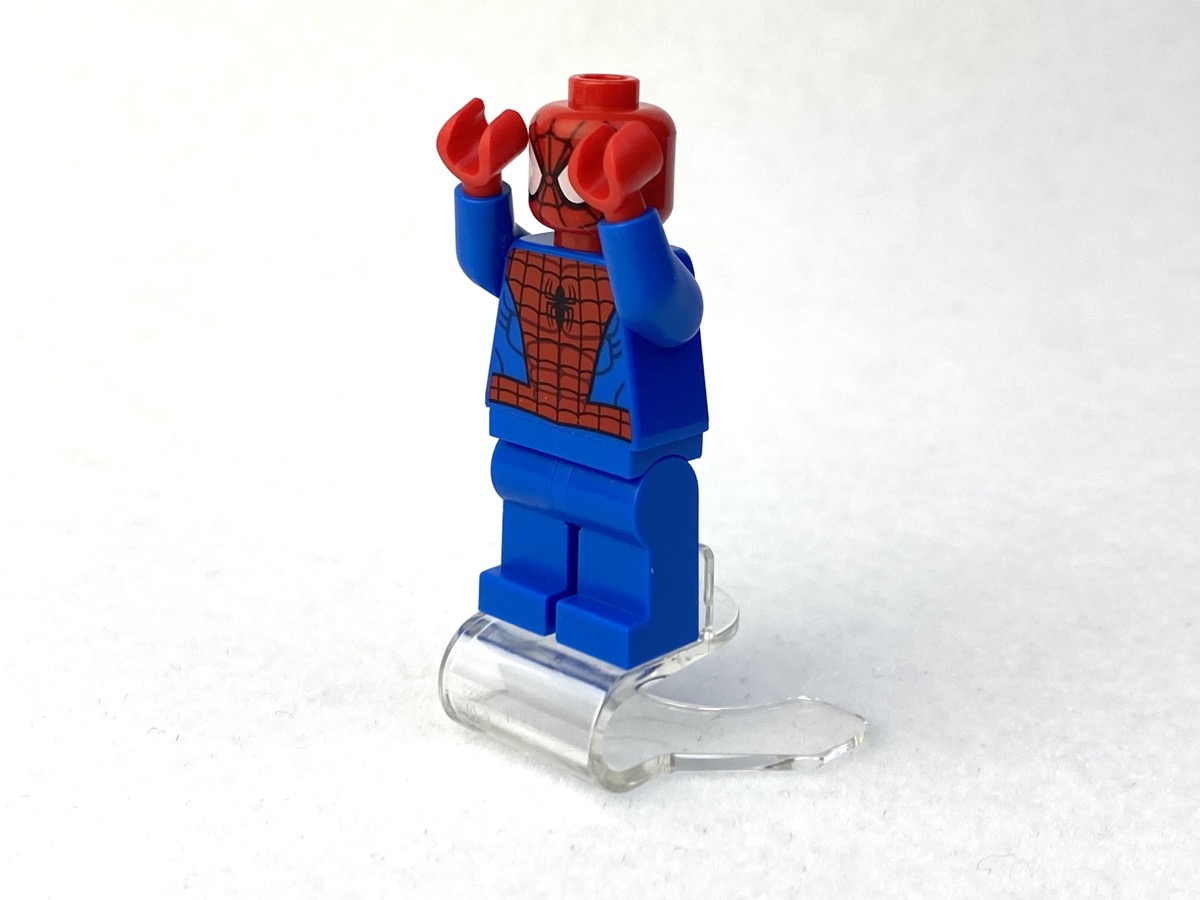 This is so that when you flick the thing, the minifig doesn't separate from the super jumper element. The problem is, if I'm remembering history correctly, is that the lock was so tight that it would end up breaking the legs of minifigs.
It's no wonder then that it only lasted a single year and was never seen ever again.
The other half of the polybag is this spider drone looking thing.
It's got a bunch of silver elements which is kind nice.
It also includes a pair of flick fire missiles which honestly was a surprise. This was a 2015 polybag. Flick fires might have still been used heavily around that time but it honestly feels like ancient history at this point.
I'm not a fan of this Spider-Man. He is like ripped… or at least I think he is. The outlines for his abs is a bit hard to make out from the lines of the spider suit.
The back of the head is printed too. It's not obvious in these pictures but the printing doesn't go all the way around the head. You'd think in this day and age, they'd be able to make that happen for ol' Webhead here.
Now, the super jumper. It works. I mean, you press on the back to build tension, let it go and the minifigure goes flying. You can't really aim where you want the minifig to go though so if you trying to hit the drone with Spider-Man, good luck! The thing is unpredictable. It's like the worst Tiddlywinks knock-off ever.
Does It Suck or Does It Rock?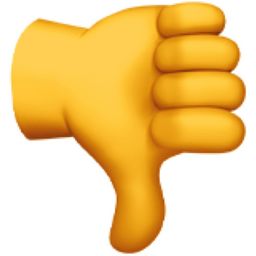 This set sucks! The super jumper gimmick is just that, a gimmick, only useful if you want to have contests to see how far you can launch one before the legs break. Sadly, as much as I love Spider-Man, the drone is the best thing to come out of 30305 Spider-Man Super Jumper.
Sponsorship
There's no sponsor this week, and with sponsorships lasting a whole week, you can get plenty of exposure for mere pennies. Pennies I say! Want to sponsor a review? Send me a message to admin@fbtb.net or hit me up on discord of the polybag set you have that you want me to review. If selected, in exchange for the set you'll get a mention right here in the review post and a link to your website or social media account or just about anything else.. Nearly free advertising, so what's stopping you?
You Can Win This And Every Other Polybag I Review This Year
I'll be raffling every polybag I review this year in one big lot, all 260 sets (with the possibility of more). Each set will be individually stored in a ziploc baggie complete with the extra pieces, instructions, and the actual polybag bag it came in. The cost of a raffle ticket is just $1 USD and you can enter as many times as you want. Send a PayPal payment to paypal@fbtb.net for $1 USD for every ticket you want to purchase. DO NOT send one payment for multiple entries i.e. do not send one $5 USD payment for five tickets; five $1 USD payments must be made instead. Raffle is open to everyone in the world except where raffles are illegal. Be sure to put "POLYBAG RAFFLE" in the notes section of the payment in order to be entered successfully. Winner will be drawn sometime early January 2023 and contacted at the PayPal email address the payment was sent from to arrange for delivery. For a running list of all the sets that you can win, check this Google spreadsheet.