Today's polybag, 20019 Slave I, was in no way intentionally picked for no reason whatsoever. Its appearance as the 30th polybag set to be reviewed during the same week as the finale to The Book of Boba Fett is purely coincidental. Also, my pants may be on fire.
If I haven't lost count, this is the third Brickmaster set to be reviewed and thankfully it meets the high bar set by the two previous sets, 20006 Clone Turbo Tank and 20018 AT-AT Walker, and even surpasses it. It's not 100% perfect though, and all but one of the small imperfections can easily ignored. One of those is that for the canopy, it uses two "Black Slope, Curved 2 x 2 Lip" elements, one SNOTted in sideways to create the canopy. Trans-smoke would have been a better color choice but I'll chalk this up to Boba being more rebellious in his youth and getting an illegal limo tint. Not a big deal; I rather like the limo tint look but I'm biased for reasons. A parts swap for this could be done easily enough.
The second thing isn't really a flaw, more of a wish list item. I kinda wish this thing had was a rear loading ramp. I kinda wonder if one could be finagled in there the way the loading ramp was done on 30279 Kylo Ren's Command Shuttle with a bar plate and a flag element.
The third thing, and this is the most egregious, is the twin rotating blaster cannons. The binocular element jammed onto the end of the mechanical claw is a pretty weak connection. The mechanical claw clipped onto the wheel axles is a very strong connection. If you try and rotate the cannons you'll end up nudging the binocular elements either out of alignment or completely off of the ends because of how much force is required. As long as you don't touch these things, it looks fine I guess but it looks clunky and feels like an afterthought. And while I'm nitpicking, I do wish they were connected to each other so that rotating one would rotate both at the same time.
The repulsor lift stabilizers more than make up for the shoddiness of the tail cannons though. There's an axle that crosses through the body of the ship and as long as you don't clamp down the Technic Bushes too hard, it can freely rotate from grounded to flight mode. This, this is one of those things I look for in any Slave I model.
So really there's only one real flaw to nitpick at, the other two are easily forgiveable. This is a great mini model of Slave I.
Does It Suck or Does It Rock?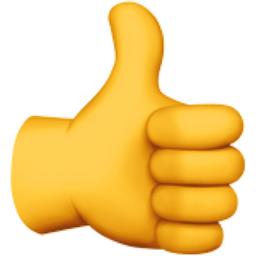 This set rocks! This may not be the last Slave I mini model we get, but it definitely sets a high bar for the next one. Highly swooshable with responsive repulsor lift stabilizers, it continues the high quality that we've come to expect from LEGO Brickmaster sets.
Sponsorship
There's no sponsor this week, and with sponsorships lasting a whole week, you can get plenty of exposure for mere pennies. Pennies I say! Want to sponsor a review? Send me a message to admin@fbtb.net or hit me up on discord of the polybag set you have that you want me to review. If selected, in exchange for the set you'll get a mention right here in the review post and a link to your website or social media account or just about anything else.. Nearly free advertising, so what's stopping you?
You Can Win This And Every Other Polybag I Review This Year
I'll be raffling every polybag I review this year in one big lot, all 260 sets (with the possibility of more). Each set will be individually stored in a ziploc baggie complete with the extra pieces, instructions, and the actual polybag bag it came in. The cost of a raffle ticket is just $1 USD and you can enter as many times as you want. Send a PayPal payment to paypal@fbtb.net for $1 USD for every ticket you want to purchase. DO NOT send one payment for multiple entries i.e. do not send one $5 USD payment for five tickets; five $1 USD payments must be made instead. Raffle is open to everyone in the world except where raffles are illegal. Be sure to put "POLYBAG RAFFLE" in the notes section of the payment in order to be entered successfully. Winner will be drawn sometime early January 2023 and contacted at the PayPal email address the payment was sent from to arrange for delivery. For a running list of all the sets that you can win, check this Google spreadsheet.