This is not the first time a mini Slave I has been reviewed. The previous version, 20019 Slave I, was a Brickmaster set and weighed in at 76 pieces. It was a killer set featuring auto-rotating stabilizers when you swooshed it for take off. Today's set, 6964 Boba Fett's Slave I, features a third of that piece count at just 25 pieces but has 100% of the same awesomeness.
Even just going by looks you can see it's way smaller. the cockpit is a soild black curved arch element that looks like Boba decided to go with an illegal window tint on his windshield. But bounty hunters work above the law so I don't think he really cares about getting pulled over for it, assuming of course anyone could pull over ol' Boba.
The stabilizers are admittedly the worst part of the whole thing. They don't auto-rotate like the Brickmaster version does so any attempts at a realistic in-flight appearance would require some manual adjustments.
Hey, kids, remember when control stick bases had the strongest clutch power known to man? Well they were adjusted at some point so that they can be adjusted easily while mounted on a stud without bending the antenna/control stick. But not these ones, no siree Bob. These ones are the strong ones. These ones will force you to detach the base from the stud and have you squint at it with one eye closed to make sure that they are aligned perfect at a 90° angle before locking the base on. These really take me back to those days…
The hidden gem of the set though has got to be this printed element. Looking at the picture on the polybag, the printed parts are almost hidden by the other parts of the ship and a tricky camera angle. I admit I haven't really studied the picture too much because a quick glance is all you need to determine whether or not the thing a) looks like what it's supposed to look like and b) doesn't look like ass. You can bet if it did look like ass I would have scrutinized a lot more wondering why it looked the way it did. But it passed the ass test and thus the printed detail on the slope went unnoticed until i ripped open the bag. It really pushes the set from being 'okay' to 'awesome'. The printed areas add a level of detail not even the Brickmaster version can match.
Does It Suck or Does It Rock?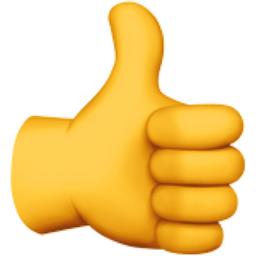 This set absolutely rocks! Pretty sure I got this set from a Bricklink seller in Japan as it was only available as a Kabaya candy package promo. Unlike the other two minis in that Kabaya promo, this one never made it to the States and that's a real shame as it was arguably the best one out of the bunch.
Sponsorship
There's no sponsor this week, and with sponsorships lasting a whole week, you can get plenty of exposure for mere pennies. Pennies I say! Want to sponsor a review? Send me a message to admin@fbtb.net or hit me up on discord of the polybag set you have that you want me to review. If selected, in exchange for the set you'll get a mention right here in the review post and a link to your website or social media account or just about anything else.. Nearly free advertising, so what's stopping you?
You Can Win This And Every Other Polybag I Review This Year
I'll be raffling every polybag I review this year in one big lot, all 260 sets (with the possibility of more). Each set will be individually stored in a ziploc baggie complete with the extra pieces, instructions, and the actual polybag bag it came in. The cost of a raffle ticket is just $1 USD and you can enter as many times as you want. Send a PayPal payment to paypal@fbtb.net for $1 USD for every ticket you want to purchase. DO NOT send one payment for multiple entries i.e. do not send one $5 USD payment for five tickets; five $1 USD payments must be made instead. Raffle is open to everyone in the world except where raffles are illegal. Be sure to put "POLYBAG RAFFLE" in the notes section of the payment in order to be entered successfully. Winner will be drawn sometime early January 2023 and contacted at the PayPal email address the payment was sent from to arrange for delivery. For a running list of all the sets that you can win, check this Google spreadsheet.