Why spend $700 for a UCS version of the AT-AT when you can build this mini version for free with parts from your existing library and get 1000x the enjoyment?
Sponsorship
This week's set of polybag reviews is sponsored by The LEGO Group which sent me Monday's set, 30562 Monkie Kid's Underwater Journey, to promote their current promotion. You can get 30562 Monkie Kid's Underwater Journey for free with a $40 purchase of any combination of LEGO Monkie Kid or LEGO NINJAGO sets. The offer expires on 1/27 while supplies last. If you click on any of the links in this post that to take you to LEGO.com and make a purchase, we'll get a few pennies that go towards that elective surgery I've always dreamed about. As always, we thank you for your support.
Want to sponsor a review? Send a pic to admin@fbtb.net or hit me up on discord of the polybag set you have that you want me to review. If selected, in exchange for the set you'll get a mention right here in the review post and a link to your website or social media account for the entire week. Nearly free advertising, so what's stopping you? And now onto the review.
Another Brickmaster set! The last Brickmaster set we reviewed, 20006 Clone Turbo Tank from two weeks ago, was a solid little build. Today's set, 20018 AT-AT Walker, continues that trend offering a great little mini model of the intimidating All Terrain Armored Transport.
Starting from the ground up, the feet are a nice chunky size consisting of four 3×3 dishes. They provide a solid foundation for any mid-walk pose you can think of. They're attached to long skinny legs all the way up to the AT-AT body.
There's articulation in the hips, knees and ankles and allows for all kinds of fun poses.
The body is big and blocky with two hinged panels making up the sloped sides. They provide cover for a secret compartment in the middle of the body which can be used to hide, I don't know, a wedding ring or something. It's a bit odd that the designer just didn't go with a pair of slope bricks.
The head honestly looks pretty good at such a small scale. The range of movement on the head is limited to just up and down with no side to side. This is as good as it was going to get given the parts at the time back in 2010. But with today's parts palette, you can easily swap out the click hinges for tow ball joint parts to get the full range you'd want and expect.
The only odd thing I'd have to point out is the color choice. The mini AT-AT is a mix of dark grey and light grey. Why it wasn't decked out 100% in light grey is a bit puzzling. With all the dark grey elements, it makes it look like it has pin striping or racing stripes. It doesn't look bad but it definitely is noticeable and wrong. That's really the only negative aspect of the whole build. One could probably do an easy parts swap if one had the parts library, but it's honestly not that big of an issue.
Does It Suck or Does It Rock?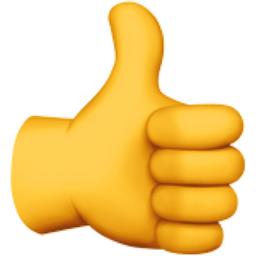 This set rocks! 20018 AT-AT Walker is a great build, looks accurate to the source material, and has highly poseable legs. And most importantly, it's fun! This guy is so poseable and fun to photograph it was hard to not include more pictures in this post. Do everything right in a set, and the fun-ness will shine through. This set does just that.
You Can Win This And Every Other Polybag I Review This Year
I'll be raffling every polybag I review this year in one big lot, all 260 sets (with the possibility of more). Each set will be individually stored in a ziploc baggie complete with the extra pieces, instructions, and the actual polybag bag it came in. The cost of a raffle ticket is just $1 USD and you can enter as many times as you want. Send a PayPal payment to paypal@fbtb.net for $1 USD for every ticket you want to purchase. DO NOT send one payment for multiple entries i.e. do not send one $5 USD payment for five tickets; five $1 USD payments must be made instead. Raffle is open to everyone in the world except where raffles are illegal. Be sure to put "POLYBAG RAFFLE" in the notes section of the payment in order to be entered successfully. Winner will be drawn sometime early January 2023 and contacted at the PayPal email address the payment was sent from to arrange for delivery. For a running list of all the sets that you can win, check this Google spreadsheet.