I was all ready to give today's set, 30279 Kylo Ren's Command Shuttle, a thumbs up because it looked pretty good compared to the source material I was remembering in my mind. That is until I re-watched the beginning of The Force Awakens to familiarize myself a little more about the ship. And now I'm not so sure.
Kylo's shuttle is a weird one in terms of color because at the beginning of TFA, it looked like it was black as night. But at the Battle of Takodana, it looked like it was more of a dark grey. I'd chalk up that discrepancy to the lighting though as most other online resources have the ship as black. Why this is important to note is because LEGO themselves couldn't really figure it out releasing the ship  twice in two different colors: in dark grey in 2015's 75104 Kylo Ren's Command Shuttle and in black in 2019's 75256 Kylo Ren's Shuttle sets. I think it's safe to say the polybag being reviewed, released in 2016 mind you, is based on the 2015 set and not the actual source material (and I'll fight you on this one, Ed) as the color scheme matches 75104, dark grey.
The wings are built in the vertical position and don't fold down. A couple of clips and bars might have been able to make the wings fold down to that "V" shape while in flight and would have really elevated this set's quality. Though it may have interfered with the other feature of the mini shuttle, and that is the loading ramp:
A simple flag element recreates the belly ramp while it's on the ground and it looks pretty nice. The wings are long and don't extend or retract but that's something that would be impossible to build at this scale. The tips are capped off with transparent red 1×1 tiles to simulate red running lights. A pair of minifig binoculars make up the wing-mounted twin laser cannons. A pretty simple build that captures most of the major details of the ship. I'd say it's a win.
Does It Suck or Does It Rock?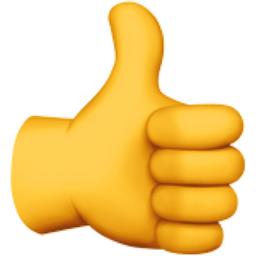 This set rocks! I may not have liked the movies but the sets aren't half bad and this one I kinda like. I may have started the set unsure about the final rating but I have to admit, even without folding wings, it looks pretty close to the source material, 75256 Kylo Ren's Shuttle set, and it is highly swooshable. Not a bad set at all.
Sponsorship
There's no sponsor this week, and with sponsorships lasting a whole week, you can get plenty of exposure for mere pennies. Want to sponsor a review? Send a pic to admin@fbtb.net or hit me up on discord of the polybag set you have that you want me to review. If selected, in exchange for the set you'll get a mention right here in the review post and a link to your website or social media account. Nearly free advertising, so what's stopping you?
You Can Win This And Every Other Polybag I Review This Year
I'll be raffling every polybag I review this year in one big lot, all 260 sets (with the possibility of more). Each set will be individually stored in a ziploc baggie complete with the extra pieces, instructions, and the actual polybag bag it came in. The cost of a raffle ticket is just $1 USD and you can enter as many times as you want. Send a PayPal payment to paypal@fbtb.net for $1 USD for every ticket you want to purchase. DO NOT send one payment for multiple entries i.e. do not send one $5 USD payment for five tickets; five $1 USD payments must be made instead. Raffle is open to everyone in the world except where raffles are illegal. Be sure to put "POLYBAG RAFFLE" in the notes section of the payment in order to be entered successfully. Winner will be drawn sometime early January 2023 and contacted at the PayPal email address the payment was sent from to arrange for delivery. For a running list of all the sets that you can win, check this Google spreadsheet.