Speaking of sets that can hide a wedding ring, today's set, 40032 Witch, is one of those sets. The witch's hat pops off to reveal a hidden compartment inside the head. I say hidden with air quotes though because the witch's mouth is open and you can kind of peak at the goods inside.
The hollow head that doubles as storage is the gimmick here, the main draw. Because I can't imagine it's for the aesthetics. 40032 Witch came out in the 2012 but it honestly looks like it should have been released in the '90's.
It's basically a square box built to look like a witch's head with green skin, a hook nose, messed up teeth, and a big witch's hat. There's a square plate on the bottom of the hat to fit snugly within the square tiles around the top of the head. I don't know what anyone would want to put in here. Halloween candy?
It can seat four Starburst comfortably but my daughter was able to Tetris in five. You can probably fit in six or seven Hi-Chews instead, or maybe one Lindt Lindor chocolate ball. And maybe that's what the Witch set is all about: kids being able to hide contraband in their room inside the head. As an adult though, you need not such devices to smuggle candy around. That's what the pockets in cargo pants/shorts are for, or purses for that matter. As a holiday build it's not great. As a desktop storage box you can probably store something like paper clips in it but do you really want this thing on your desk staring at your? Pass.
Does It Suck or Does It Rock?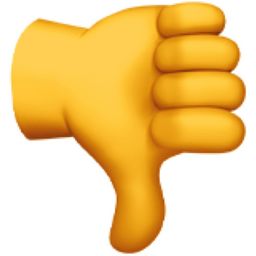 This set sucks! The witch's head as a storage box may sound like a neat gimmick, but the final build is, like, ew. Sure it may be somewhat functional as a storage box but it's so small and ugly, no one is going to want this on their desk. Except maybe a witch.
Sponsorship
There's no sponsor this week, and with sponsorships lasting a whole week, you can get plenty of exposure for mere pennies. Want to sponsor a review? Send a pic to admin@fbtb.net or hit me up on discord of the polybag set you have that you want me to review. If selected, in exchange for the set you'll get a mention right here in the review post and a link to your website or social media account. Nearly free advertising, so what's stopping you?
You Can Win This And Every Other Polybag I Review This Year
I'll be raffling every polybag I review this year in one big lot, all 260 sets (with the possibility of more). Each set will be individually stored in a ziploc baggie complete with the extra pieces, instructions, and the actual polybag bag it came in. The cost of a raffle ticket is just $1 USD and you can enter as many times as you want. Send a PayPal payment to paypal@fbtb.net for $1 USD for every ticket you want to purchase. DO NOT send one payment for multiple entries i.e. do not send one $5 USD payment for five tickets; five $1 USD payments must be made instead. Raffle is open to everyone in the world except where raffles are illegal. Be sure to put "POLYBAG RAFFLE" in the notes section of the payment in order to be entered successfully. Winner will be drawn sometime early January 2023 and contacted at the PayPal email address the payment was sent from to arrange for delivery. For a running list of all the sets that you can win, check this Google spreadsheet.