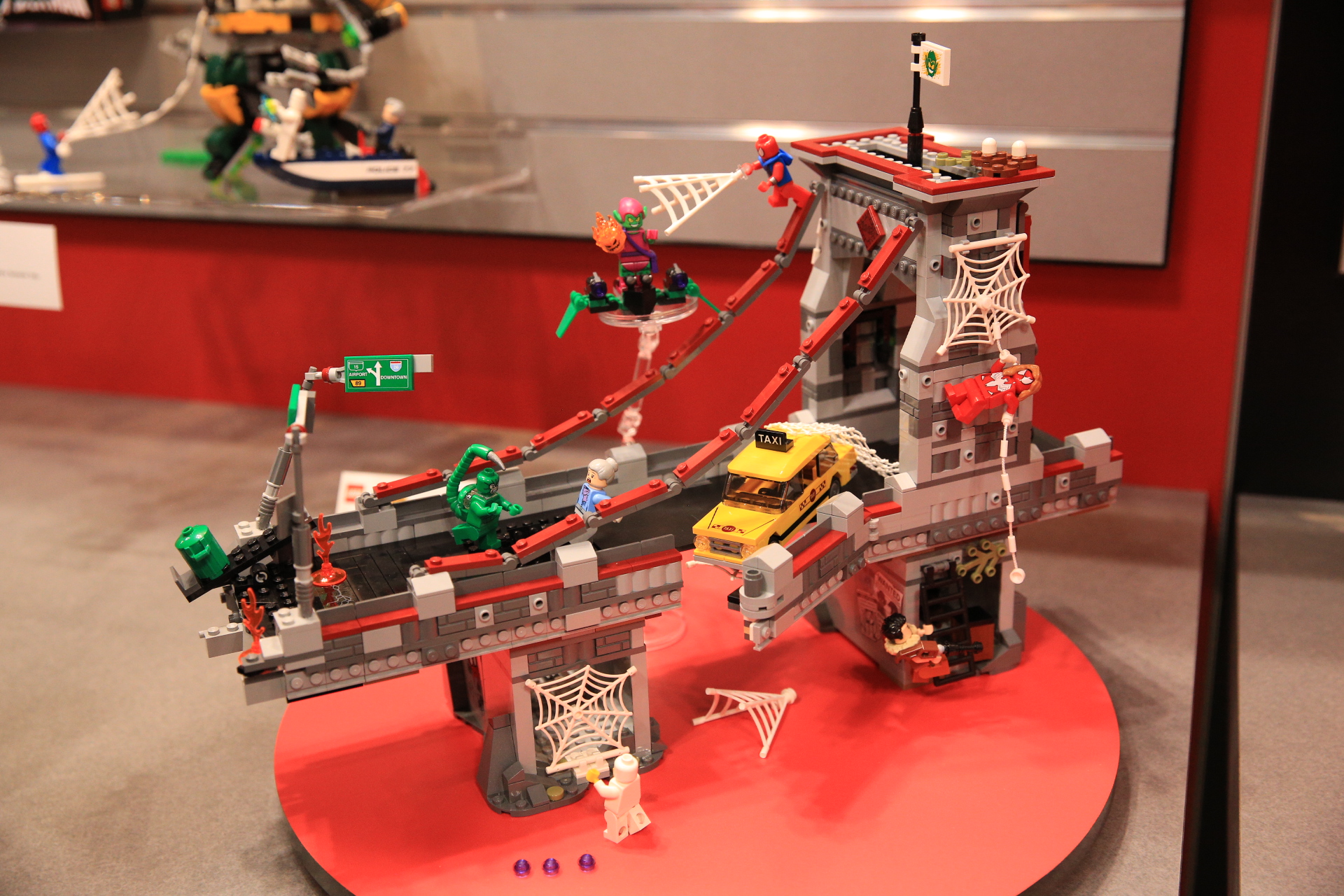 As usual, you can Make Mine Marvel. I will be buying every set this year… well, maybey not the tentacle one. Seriously guys, another Doc Ock set? (The pics just came in on that one and yeah, I definitely want it. White Tiger, FINALLY!)
The only set Ace commented on specifically was the Bridge Battle set and I would have to agree. Scarlet Spider is awesome and all I need for my fave Spideys now is 2099… and maybe Noir. Fingers crossed for next year!
The Civil War sets are incomplete, probably to show that LEGO is trying not to spoil the movie events and they assume all the previous leaks happened on some parallel Earth or something.
Either way, here we go.
76051 Super Hero Airport Battle
807 pcs
$79.99 USD
Available in March
76047 Black Panther Pursuit
287 pcs
$29.99 USD
Available in March
Crossbones' Hazard Heist
179 pcs
$19.99 USD
Available in March
76057 Spider-Man: Web Warriors Ultimate Bridge Battle
1092 pcs
$99.99 USD
Available in August
76058 Doc Ock's Tentacle Trap
446 pcs
$39.99 USD
Available in August
76059 Ghost Rider Team-Up
217 pcs
$19.99 USD
Available in August
Mighty Micros
76064 Spider-Man vs. Green Goblin
85 pcs
$9.99 USD
Available in March
76065 Captain America vs. Red Skull
95 pcs
$9.99 USD
Available in March
76066 Hulk vs. Ultron
80 pcs
$9.99 USD
Available in March
Time to make the Star Wars…