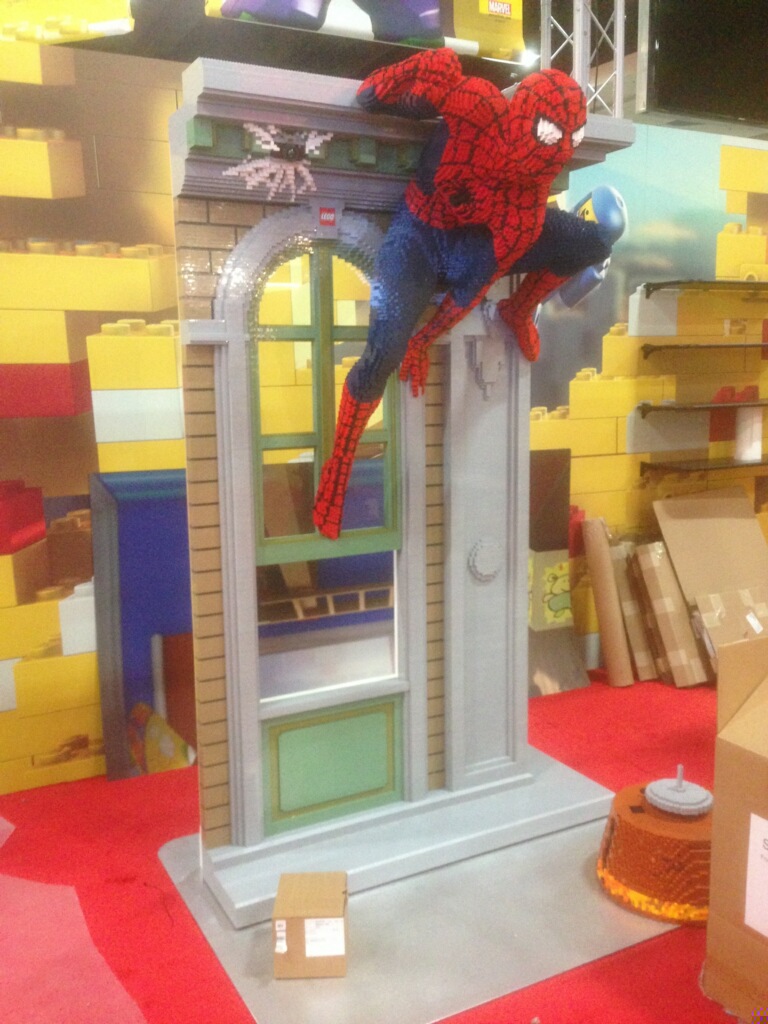 Pictures are starting to spring up of the Comic Con exhibit floor. I was sent the above and below pics of two statues that haven't been revealed through a news outlet: one is a Spider-Man statue with an open window providing a great photo opp, and the other is Lord Business in his full get up from The LEGO Movie. The Lord Business statue stands over 8 feet tall. That booth is starting to look packed.
FBTB will reporting from SDCC starting tomorrow. We'll have more pictures and news posted as quickly as humanly possible. Follow our Twitter account and sign up for text notifications to get the latest headlines sent to your phone. Data and message rates may apply.
Thanks to Mos Eisley for the pictures.