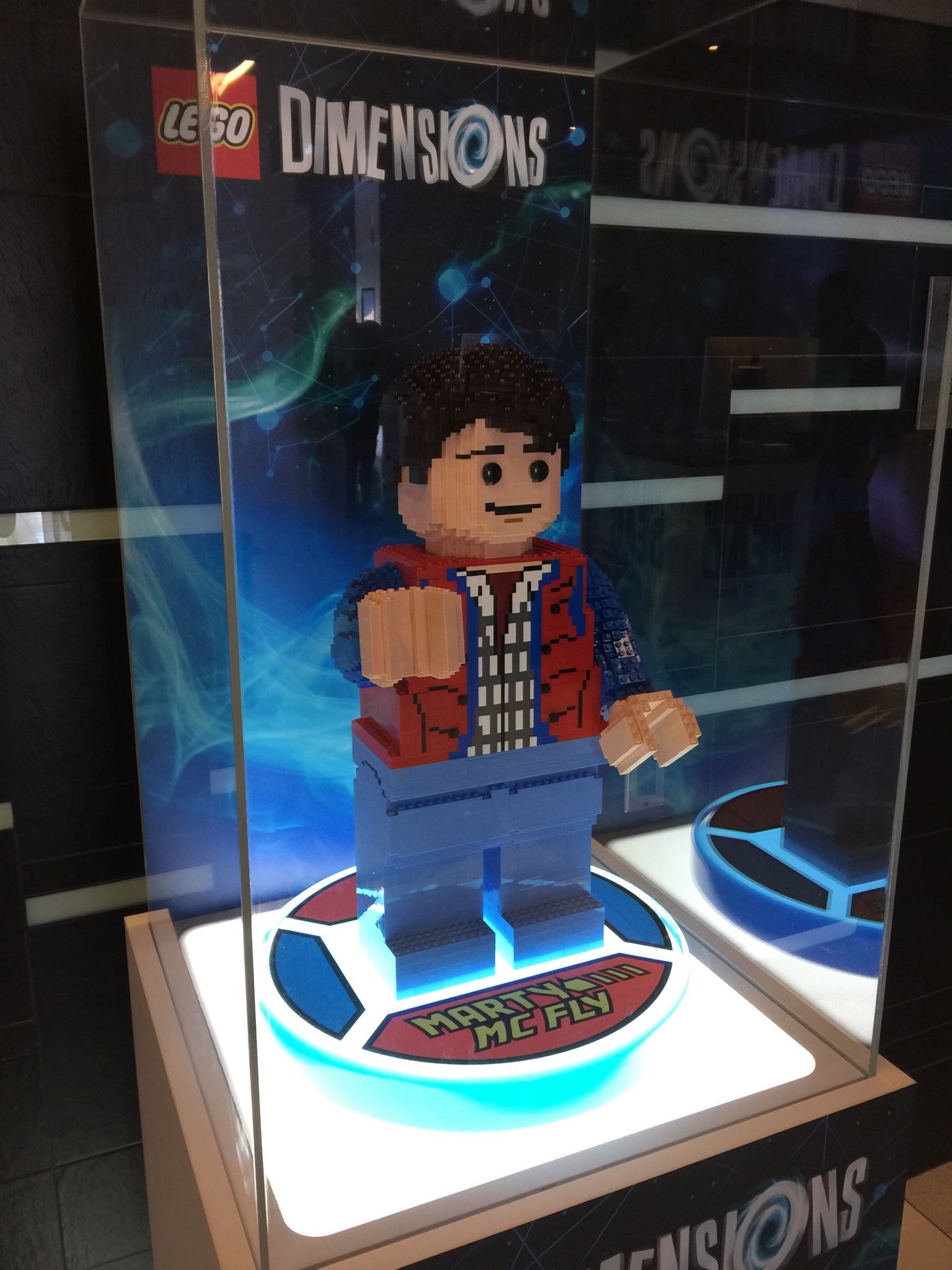 LEGO Dimensions is doing a great giveaway involving twitter and some awesome LEGO minifigure sculptures: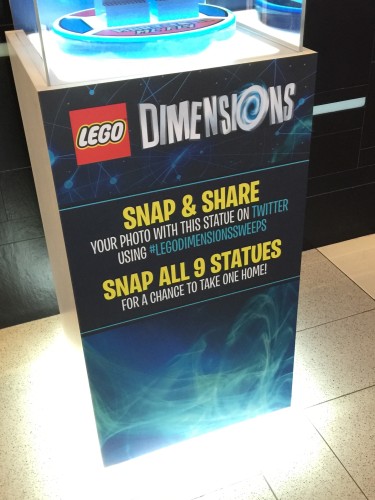 Simply take a picture of 9 LEGO statues of minifigs from the LEGO Dimensions game, share them on twitter with the hashtag #LEGODIMENSIONSSWEEPS for your chance to win. The statues are scattered throughout the convention hall and at the Hard Rock Hotel. The Marty statue above is in the lobby of the hotel while Gandalf is located on the 2nd floor of the Hard Rock Hotel located near the Legends Ballroom 2: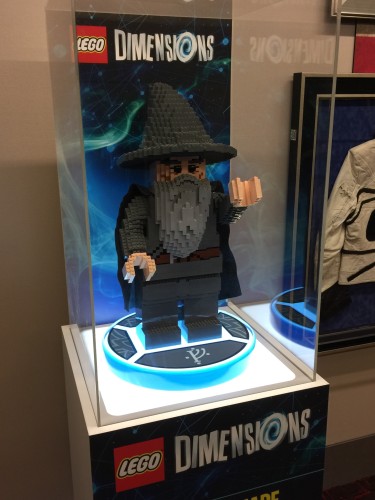 There are 7 more to find scattered throughout the convention. I'd be willing to bet there will be a few at the LEGO and Warner Bros booths. We'll post here the locations as we find them.