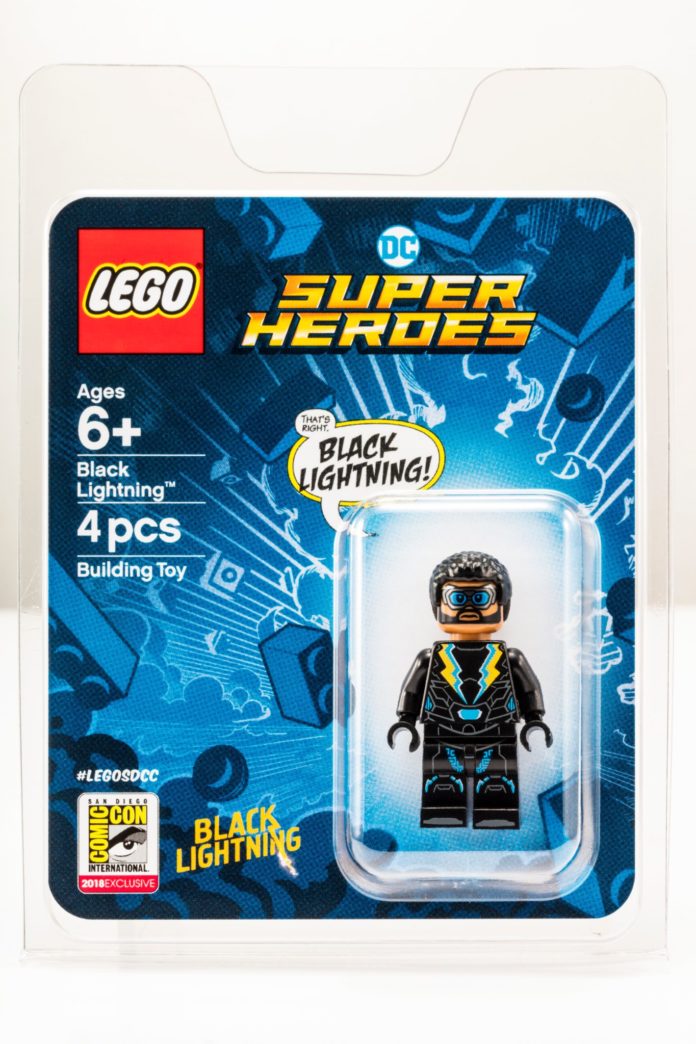 Like I said in my previous post, DC Comics is using their LEGO minifig exclusive to promote a superhero TV show on the WB. This time it's for Black Lightning, the newest show that will be airing on the CW. LEGO tweeted the above and below image just after giving TVInsider the scoop.
This is the one figure I want the least, and I haven't even seen what the The LEGO Movie 2 minifigure is going to be. I have no frame of reference for this character, and didn't even know it was a thing until the tweet went out. Knowing my luck, though, this is the only one I'll get.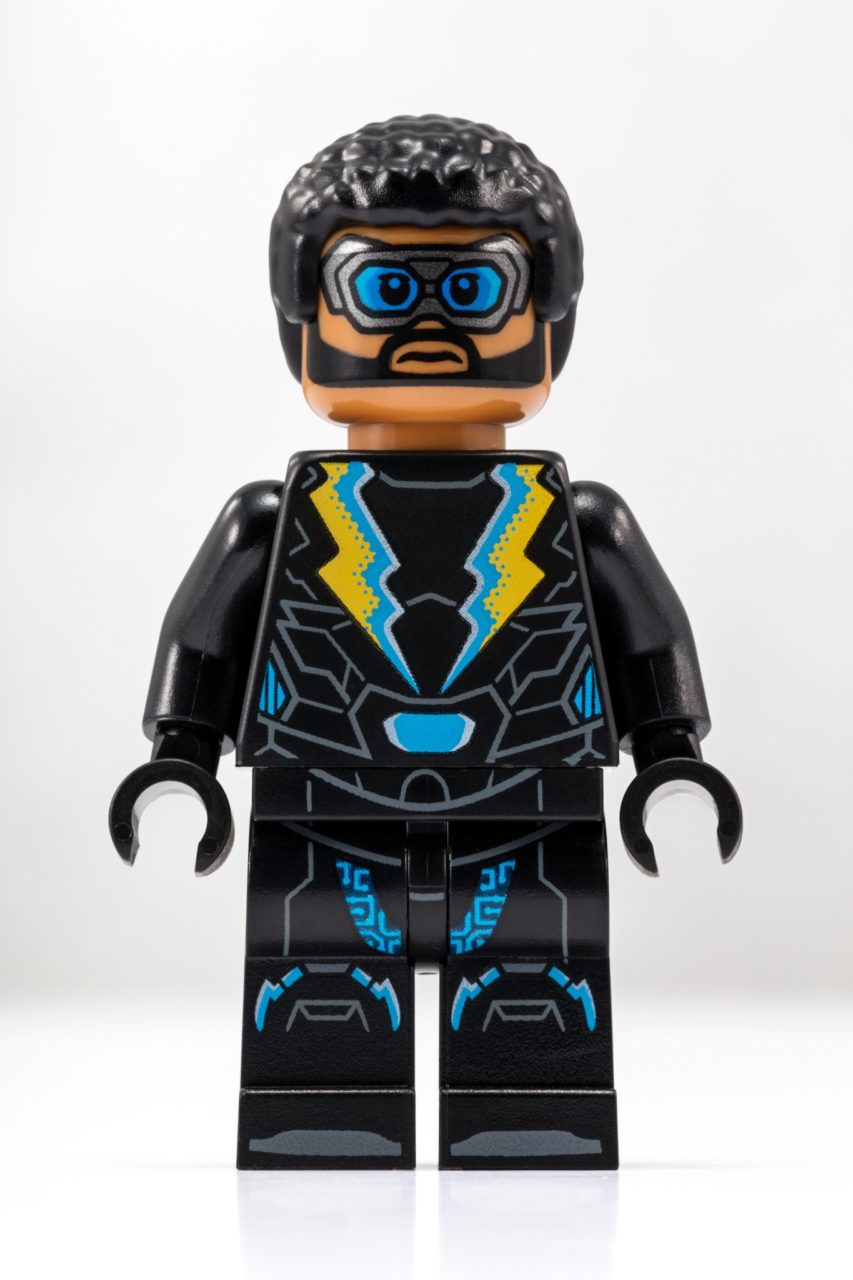 You have less than a day to enter the drawings for this and all of LEGO's other exclusives through the Comic Con exclusives portal. The deadline to enter is 12:00 PM Pacific Daylight Time (PDT) on July 12, 2018. Log in to your profile on the Comic Con MemberID website to check for eligibility and then make your selections.