I love me some ball joints.
Sponsorship
This week's set of reviews is sponsored by Brandon Griffith, one of the best LEGO artists I know. He works behind the scenes on the LEGO Masters show. He's done statues for Comic Con, live installations, and has appeared in numerous art shows. You can follow him on Instagram at @brandongriffithart. He's sponsored today's set, as well as the ones you'll see for the rest of this week. Thanks, Brandon!
Want to sponsor a review? Send a pic to admin@fbtb.net or hit me up on discord of the polybag set you have that you want me to review. If selected, in exchange for the set you'll get a mention right here in the review post and a link to your website or social media account for the entire week. Nearly free advertising, so what's stopping you? And now onto the review.
Except when they don't do what I expect them to do. And what I expect them to do is give a good range of motion and make joints super poseable. Only part of that is true in today's polybag, 30547 Dragon Hunter.
There are 5 ball joints in total on the creature build: one for each limb and one for the head. It would have been great if one could have been incorporated for the tail but we'll just have to live with the bar and clip.
While the hips can take full advantage of the ball joint, the rear leg as a whole is rather shorty and stubby. That ninety degree angle on the foot is as far as the foot can bend any other would have the rear legs on their respective tippy toes.
The arms are much longer but don't really offer much more in terms of posing choices. Because the rear legs are so short and stubby, the front legs can either extend forward or go more vertical and make it look like it's in a sitting position. I, of course, lacked the foresight when taking these photos to take one of it in a sitting position but take my word for it: it can sit like a cat or dog.
There are two studs on the back which I found a bit odd. Since it wasn't tiled over, I assume this is where you're supposed to put the minifig. I don't actually know because I have no frame of reference for this set. It's called "Dragon Hunter" but who is the hunter here? The minifig? Is the white animal the dragon? Or is the animal the trusty steed for the minifig to ride while hunting dragons? I don't know.
The minifig is just okay. The best part about it is the head. I find the torso to have too much going on and is very busy.
Does It Suck or Does It Rock?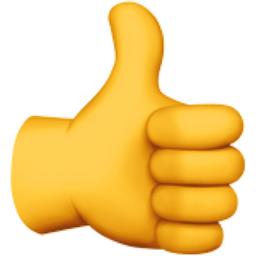 This set rocks! I have no back story, no idea of what's going on, no knowledge on which is the dragon and which is the hunter. But I do like me some ball joints, enough to give this a thumbs up. If anything it's an interesting study on how to make or how not to make limbs.
You Can Win This And Every Other Polybag I Review This Year
I'll be raffling every polybag I review this year in one big lot, all 260 sets (with the possibility of more). Each set will be individually stored in a ziploc baggie complete with the extra pieces, instructions, and the actual polybag bag it came in. The cost of a raffle ticket is just $1 USD and you can enter as many times as you want. Send a PayPal payment to paypal@fbtb.net for $1 USD for every ticket you want to purchase. DO NOT send one payment for multiple entries i.e. do not send one $5 USD payment for five tickets; five $1 USD payments must be made instead. Raffle is open to everyone in the world except where raffles are illegal. Be sure to put "POLYBAG RAFFLE" in the notes section of the payment in order to be entered successfully. Winner will be drawn sometime early January 2023 and contacted at the PayPal email address the payment was sent from to arrange for delivery. For a running list of all the sets that you can win, check this Google spreadsheet.