Would anyone notice if I just skipped a week? Because that is essentially where we are at right now. And by "we" I mean "me" squarely pointing a thumb at my own chest. I am exactly one week's worth of reviews behind and I don't feel bad about it at all. I've been having so much fun with Splatoon 3 that it's almost unhealthy how much time I've spent in that game. But that's another post for another day. I'll figure out how to get back on track. In the meantime, let's talk about today's set, 30141 ADU Jet Pack.
Sponsorship
This week's set of reviews is sponsored by Brandon Griffith, one of the best LEGO artists I know. He works behind the scenes on the LEGO Masters show. He's done statues for Comic Con, live installations, and has appeared in numerous art shows. You can follow him on Instagram at @brandongriffithart. He's sponsored today's set, as well as the ones you'll see for the rest of this week. Thanks, Brandon!
Want to sponsor a review? Send a pic to admin@fbtb.net or hit me up on discord of the polybag set you have that you want me to review. If selected, in exchange for the set you'll get a mention right here in the review post and a link to your website or social media account for the entire week. Nearly free advertising, so what's stopping you? And now onto the review.
A rather small-sized set, 30141 ADU Jet Pack, is a fairly simple build. It's a jetpack for a Galaxy Squad minifigure.
It's all thanks to this fancy neck bracket element, which also happens to be called "jet pack" according to Bricklink. It's the attachment point for the large winged contraption, the jet pack.
The jet pack itself is pretty plain. There's not a lot of decoration, greebles, nor a sticker. Just some cone elements along the top. it's got wings that stick way out on both sides. And that's about it.
There's a grille tile at the bottom near the minifig's fieet that barely clears the ground. But the jet pack is so heavy, that the minifigure can't really stand up straight and just tilts backwards.
Had the grille tile been a regular plate with instead, it would have almost been the perfect height to prevent the minifig from tipping backwards. Almost. it's like a micrometer too tall and just ever so slightly tips the minifig forward. I think if the LEGO logo didn't exist on the top of the stud, it would have been perfect. But it's kind of an odd build with studs facing down so I tried stacking plates to see if the math worked out better.
I stacked the plates straight down from the neck bracket without any brackets and came to an odd height. It's weird. It's like the neck bracket wasn't designed with the same kind of measurements and math that dictates how ever other LEGO element is made. It seems so odd that it's offset by number that is smaller than a plate's height.
I suppose if I fiddled around with enough pieces I might be able to find an elusive combination of not normal plates and bricks that could make the minifigure stand flat with some sort of contraption attached to the neck bracket element, but if it's not easy to make it happen with regular plates and bricks, then maybe it's not worth figuring out at all. The jet pack works only because there are two bracket elements that have an odd thinness.
And after all that, I think I've pretty much concluded that the neck bracket element might be one of the most incompatible LEGO elements LEGO has ever produced. Maybe I'm wrong and I'm just not seeing something obvious, but stacking a couple of plates was all that I needed to try.
The ADU minifig is pretty nice though. The polybag would make a good army builder if you were into Galaxy Squad.
Does It Suck or Does It Rock?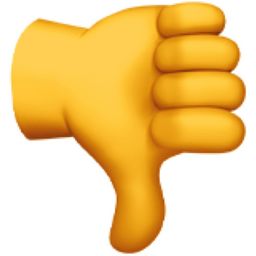 This set sucks! If you can ignore the very unimpressive jet pack build, it's not a terrible polybag. But without that, you'd just be getting a minifig with some accessories and that's not a good set at all.
You Can Win This And Every Other Polybag I Review This Year
I'll be raffling every polybag I review this year in one big lot, all 260 sets (with the possibility of more). Each set will be individually stored in a ziploc baggie complete with the extra pieces, instructions, and the actual polybag bag it came in. The cost of a raffle ticket is just $1 USD and you can enter as many times as you want. Send a PayPal payment to paypal@fbtb.net for $1 USD for every ticket you want to purchase. DO NOT send one payment for multiple entries i.e. do not send one $5 USD payment for five tickets; five $1 USD payments must be made instead. Raffle is open to everyone in the world except where raffles are illegal. Be sure to put "POLYBAG RAFFLE" in the notes section of the payment in order to be entered successfully. Winner will be drawn sometime early January 2023 and contacted at the PayPal email address the payment was sent from to arrange for delivery. For a running list of all the sets that you can win, check this Google spreadsheet.