LOOSE PIECES!
Sponsorship
This week's set of reviews is sponsored by Brandon Griffith, one of the best LEGO artists I know. He works behind the scenes on the LEGO Masters show. He's done statues for Comic Con, live installations, and has appeared in numerous art shows. You can follow him on Instagram at @brandongriffithart. He's sponsored today's set, as well as the ones you'll see for the rest of this week. Thanks, Brandon!
Want to sponsor a review? Send a pic to admin@fbtb.net or hit me up on discord of the polybag set you have that you want me to review. If selected, in exchange for the set you'll get a mention right here in the review post and a link to your website or social media account for the entire week. Nearly free advertising, so what's stopping you? And now onto the review.
But I'm actually kinda okay with it because the whole point of the polybag is make a small mini bowling set, one where you can actually try and bowl.
As far as I can tell, the ball goes here.
And then Stephanie nudges it off the pedestal. Stephanie is unique to this polybag so it's got that going for it, which is nice. And it's always nice to get some LEGO food items like this hot dog.
And assuming you're on a level surface, the ball rolls down the lane and hits the pins. It doesn't work very well. There isn't enough momentum for the ball to knock them down. The ball just pushes them around a bit before falling off the lane. It's far more satisfying to flick the ball and just launch them at the pins. The pins will definitely go flying and get knocked down. The only drawback is that you'll have to fish around for 6 tiny pins.
The pins are built wrong. The stripe is supposed to be at the top around the neck, not at the bottom.
So I guess I can make a pass for the looseness of all the parts of this set, but it still drives me crazy.
Does It Suck or Does It Rock?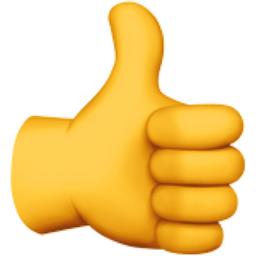 This set rocks! Just barely, though. I hate loose built things from a polybag or even a boxed LEGO set. But part of the play features of 30399 Bowling Alley is to actually bowl. It does kind of work but setting up the pins between rounds is an exercise in patience. Those with OCD need not apply for getting the pins lined up correctly is difficult at this scale. It was a bit difficult for my boys too but they didn't care that the pins were perfectly aligned. They just wanted to roll the ball down the lane and see if they could knock down some pins. And if the point of the polybag was to not only build a bowling lane but to actually bowl too, then who am I to thumbs-down the set. Mission accomplished.
You Can Win This And Every Other Polybag I Review This Year
I'll be raffling every polybag I review this year in one big lot, all 260 sets (with the possibility of more). Each set will be individually stored in a ziploc baggie complete with the extra pieces, instructions, and the actual polybag bag it came in. The cost of a raffle ticket is just $1 USD and you can enter as many times as you want. Send a PayPal payment to paypal@fbtb.net for $1 USD for every ticket you want to purchase. DO NOT send one payment for multiple entries i.e. do not send one $5 USD payment for five tickets; five $1 USD payments must be made instead. Raffle is open to everyone in the world except where raffles are illegal. Be sure to put "POLYBAG RAFFLE" in the notes section of the payment in order to be entered successfully. Winner will be drawn sometime early January 2023 and contacted at the PayPal email address the payment was sent from to arrange for delivery. For a running list of all the sets that you can win, check this Google spreadsheet.