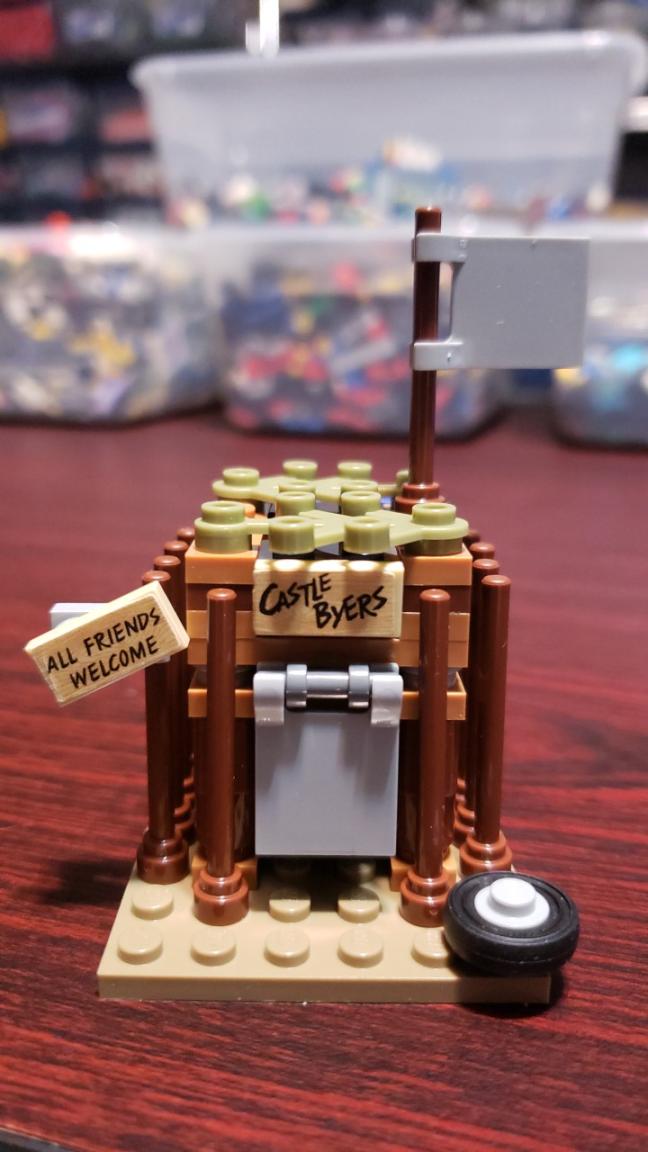 Second update: The stickers were doled out by an employee as the little builds were being assembled, so no chance of seeing them turn up elsewhere. Perhaps a member of the AFOL community can drum up some custom ones. Fully assembled MOC above.
Update: It appears that the make and take Castle Byers may have been a limited event-only set and only available at New York's Flatiron store as well as the Leicester Square in London reveal parties. My apologies for causing any confusion.
Last night, friend to the site murphygraydd sent me a couple of images of a free build from a LEGO Brand Retail location, Castle Byers. It's the perfect companion piece to 75810 The Upside Down. If you're not familiar with the show, Castle Byers was the getaway shack that Will had set up in the forest behind his house.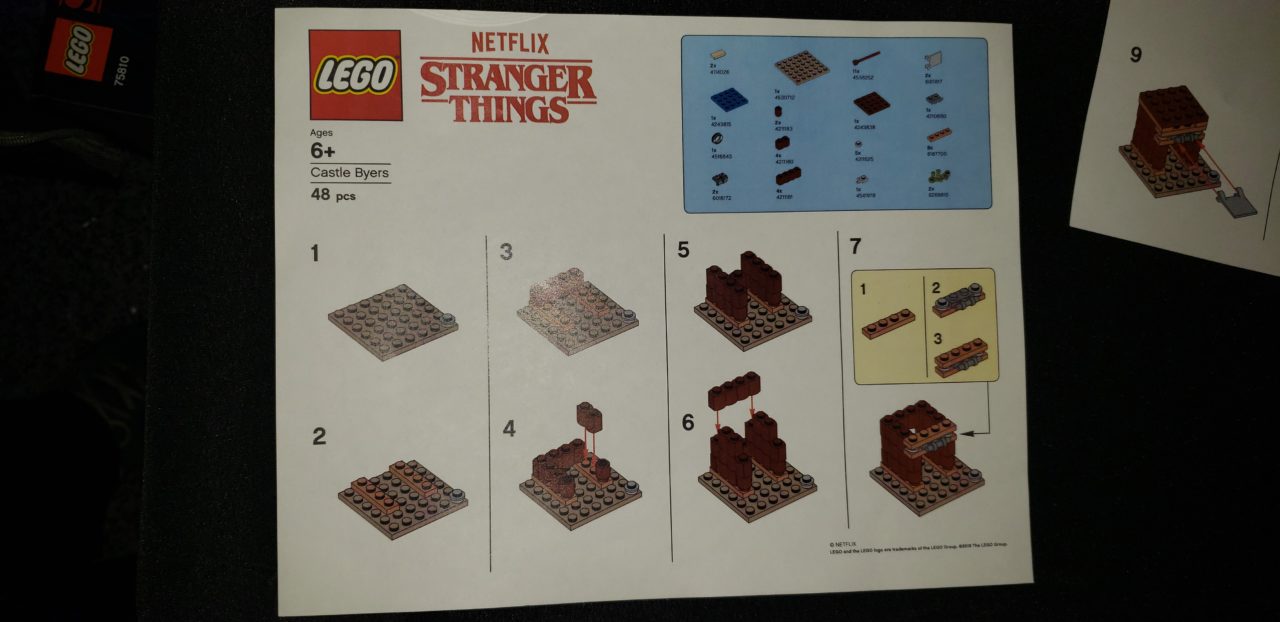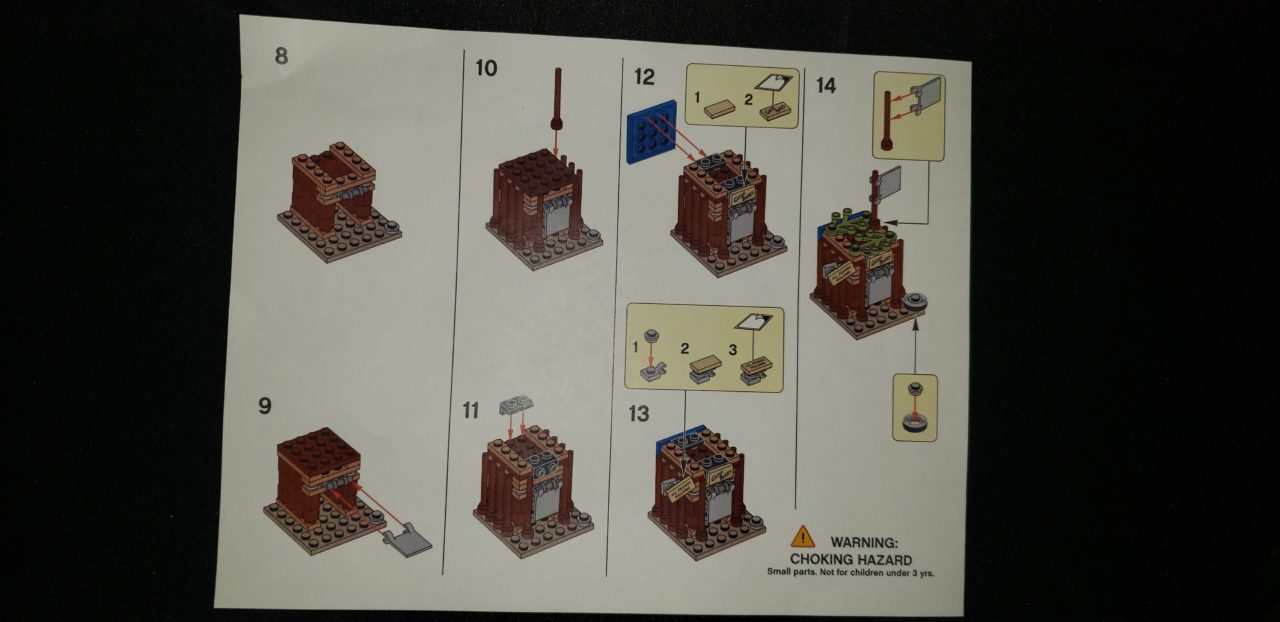 There are bins laid out with numbers of how many of each element to take, kind of like how Toys'R'Us used to have their in-store build events. There's also a sticker sheet to add some finishing touches to the model. It doesn't look like a minifig can actually fit inside it though. The medium being LEGO, the stickered elements can be repurposed for a larger, more show-accurate MOC. Yes, I just stated the obvious.
It's kind of a neat little thing they did there. Makes me want to go to a Brand Retail location to get it.