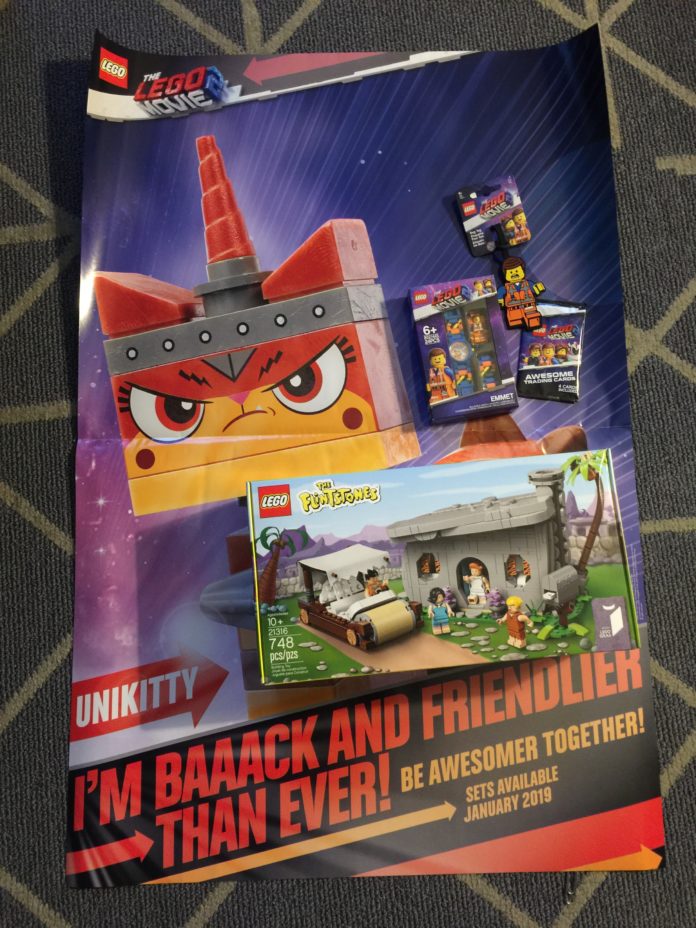 This year, LEGO was very generous with their swag bag offerings. There was a bit of a dry spell for a few years where there was no swag bag, but this year, and last, they've included a rather sizable set as a parting gift for attending the event. This year we were showered with gifts:
1 copy of 21316 The Flintstones Ideas set
Double-sided Unikitty Poster
The LEGO Movie 2 Emmet Bag Tag
1 pack of The LEGO Movie 2 trading cards
1 The LEGO Movie 2 Emmet watch.
I'm grateful that they've invited us again and showered us all with free swag.