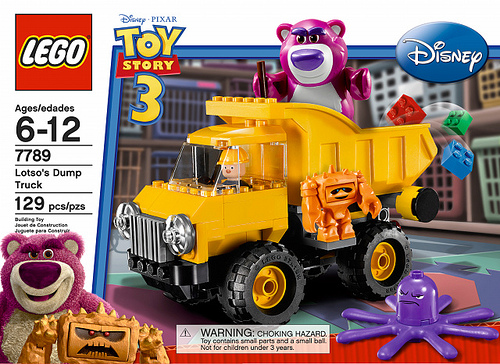 Update 2: Free Super Saver Shipping deadline in time for Christmas delivery has been extended to December 19.
Update: It seems the BOGO page has been taken down with a message saying that "this deal has expired." I pushed two Lotso's dump truck through to the final order screen and still saw a 25% discount. If you act fast enough before they change their code, you can still net the discount.
This might be one of the last updates I do for Amazon. Their window for Christmas delivery using Free Super Saver Shipping closes on December 17, which is tomorrow. So if you've been procrastinating about ordering stuff from Amazon
, tomorrow would be your deadline to save on shipping and still get things in time for Christmas. Of course, if you have Amazon Prime
, that's a whole other ball game. You can view their shipping schedule
for more information.
One other thing you have to consider is that once an item that is sold and shipped by Amazon is sold out, third party vendors items become the default shopping option, and prices tend to shoot upwards once that happens. So with that, let's move on to the deals.
Amazon still has their BOGO 50% off page up and running. Scanning the deals, I've spotted a few sets that continue to go lower in price.
Remember, all the sets above qualify for the BOGO 50% off discount.
Not on BOGO, but: